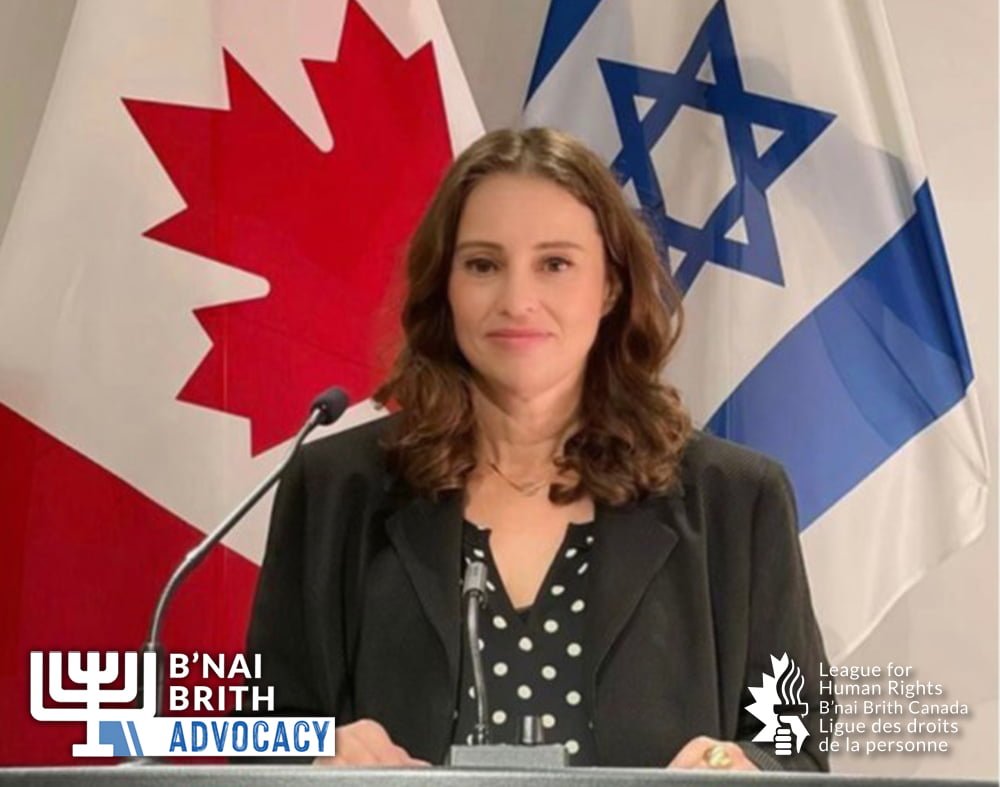 Special Advisory Council to the League for Human Rights Event – with Consul General Idit Shamir
You're invited to our upcoming meeting with a very special guest: Idit Shamir, the Consul General of Israel in Toronto and Western Canada! Ms. Shamir began her term in August 2021, after an illustrious law career. We are thrilled to be welcoming her to this call to share valuable insights with our community!
A panel of experts in various fields, SAC-LHR includes lawyers, academics and community leaders and offers help, direction and guidance on advocacy efforts. It also serves as host for speakers, panels and lecture events. At each exclusive Speaker Series session, the Council gives the virtual floor to a prominent guest speaker. This month, we're excited to be inviting members of the public as well as Council members for this highly anticipated presentation.
Ms. Shamir has extensive experience across many sectors, including advocacy, law, and human rights. She has held the posting of Head of Special Projects at the Economic Division of the Ministry of Foreign Affairs, and worked on the economic implementation of the Abraham Accords. We are very excited to hear her speak, and encourage everyone interested to attend!
Our last session with Canadian lawyer, businessman, politician, and human rights activist Jerry S. Grafstein was a tremendous success. Through a virtual chat with B'nai Brith Canada CEO Michael Mostyn, Mr. Grafstein shared insights from his decades-long engagement with the Centre of Canadian Politics and service as Senior Advisor to Justin Trudeau, and spoke to the captivated audience about his fierce commitment to human rights in Canada.
You can watch the event below