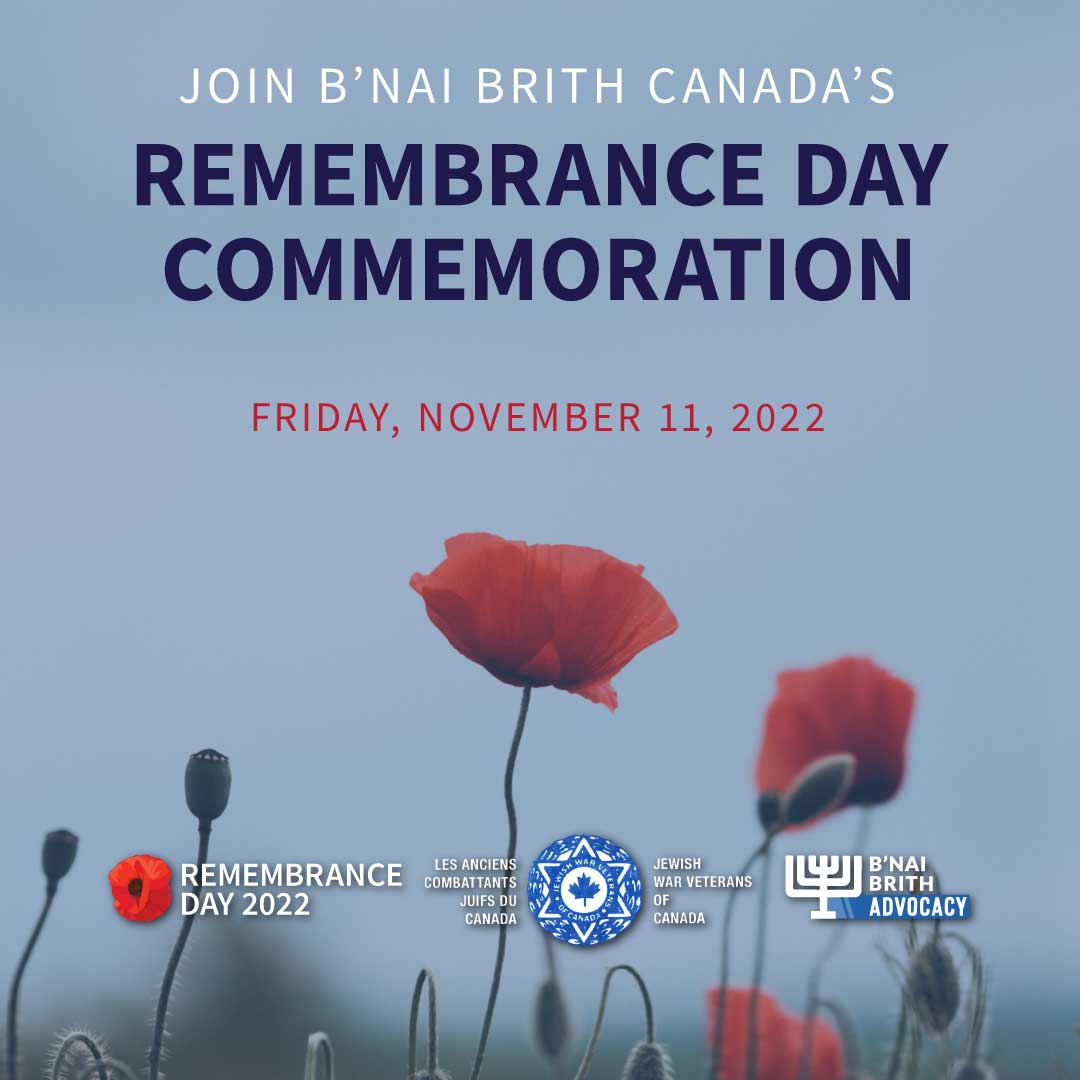 Remembrance Day Commemoration 2022
Join us on Remembrance Day to virtually commemorate the Jewish contributions to Canadian war efforts throughout history. Remembrance Day allows us to acknowledge the sacrifice of our war veterans in the constant struggle for peace, freedom and democracy.
Join B'nai Brith's Canada's
REMEMBRANCE DAY COMMEMORATION
FRIDAY, NOVEMBER 11, 2021
More information will be available closer to the date.
B'nai Brith Canada produced this event in conjunction with the Jewish War Veterans of Canada. Prominent speakers from across Canada featured.
Hourly Schedule
Remembrance Day Commemoration