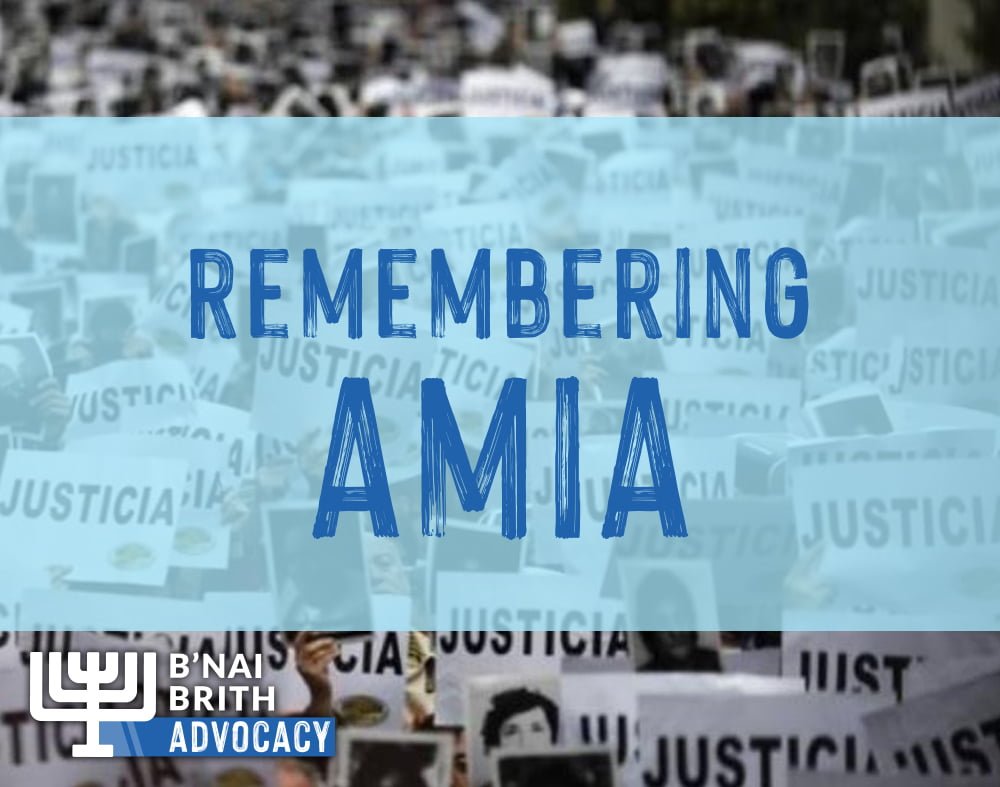 Remembering AMIA 2023
Remembering AMIA
29 years since the terrorist bombing of the Jewish Community Centre in Buenos Aires, Argentina. Justice has not been served.
Featuring Special Guest Nitsana Darshan-Leitner, President of Shurat HaDin (Israel Law Centre) presenting on "Bankrupting Terrorism – One Lawsuit at a Time"
Tuesday, July 18, 2023 • 6:30 pm • Berney Theatre
Asper Jewish Community Campus – 123 Doncaster St.
For more information contact Adriana Glikman: 204.487.9623 or aglikman@bnaibrith.ca
This event is run in partnership with the Jewish Federation of Winnipeg and the Argentinian Manitoba Association.