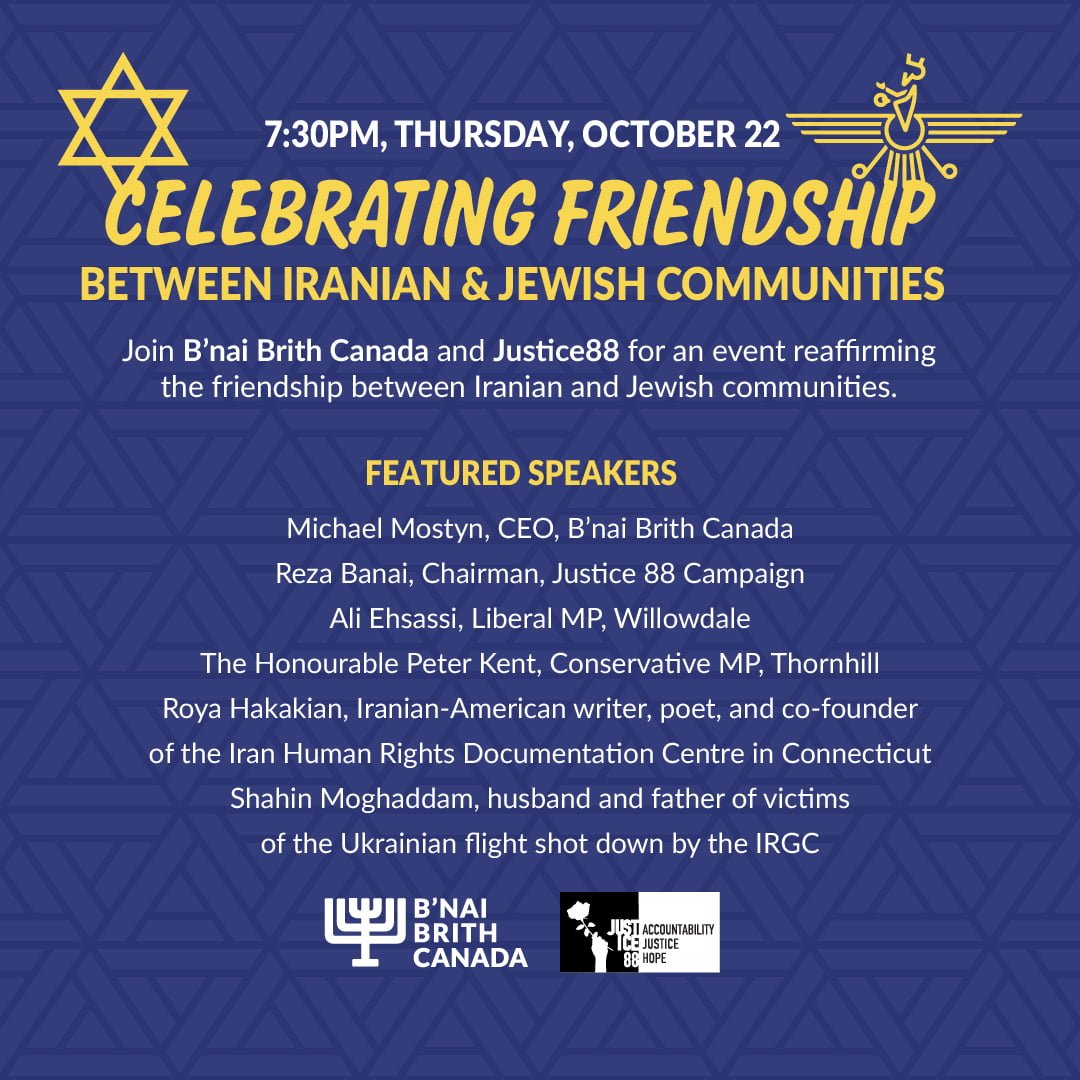 Celebrating Friendship Between Iranian and Jewish Communities
The Jewish and Iranian communities proudly stand shoulder to shoulder in the fight for peace, freedom and justice.
As two communities who have both been directly victimized by the horrific Iranian regime, it is imperative that we continue to make our voices heard on this issue. That is why B'nai Brith Canada and Justice 88 are reaffirming our friendship and solidarity – as well as calling for the enactment of crucial strategies and policy proposals to combat this tyrannical regime and its agenda.
Hourly Schedule
Celebrating Friendship Between Iranian and Jewish Communities
Michael Mostyn

CEO, B'nai Brith Canada
Reza Banai

Chairman, Justice 88 Campaign
Ali Ehsassi

Liberal MP, Willowdale
The Hon. Peter Kent

Conservative MP, Thornhill
Shahin Moghaddim

Husband and father of victims of the Ukrainian International Airlines Flight 752 shot down by the IRGC
Roya Hakakian

Iranian-American, Poet and Co-Founder of the Iran Human Rights Documentation Centre in Connecticut
Michael Mostyn, Reza Ranai and Shahin Moghaddim