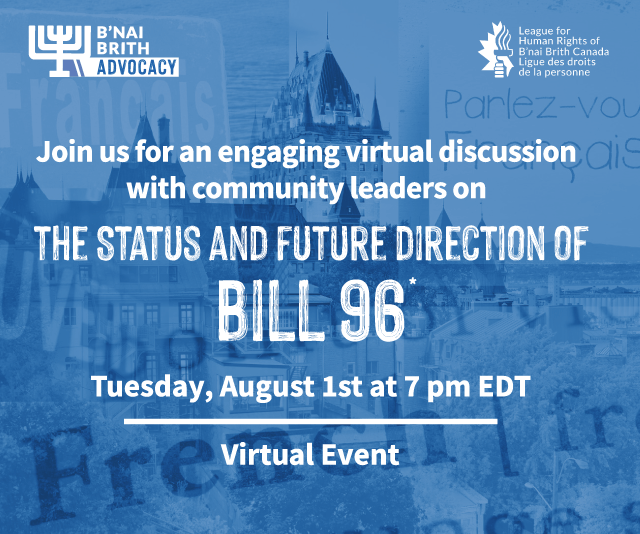 Quebec Bill 96 Meeting Aug. 1, 2023 | Réunion concernant la Loi 96 au Québec 1er août 2023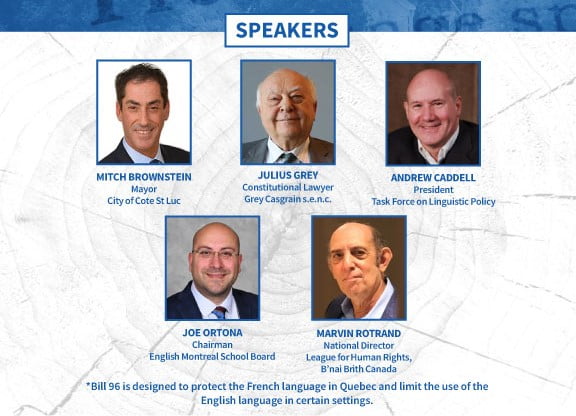 B'nai Brith Canada is hosting Quebec stakeholders for a discussion on how we can best collectively approach our challenges with Bill 96.
This call will center around networking, collaboration and strategy towards Bill 96 in Quebec and how to coordinate various efforts to combat the bill.
Watch here on YouTube. – Regardez ici sur YouTube.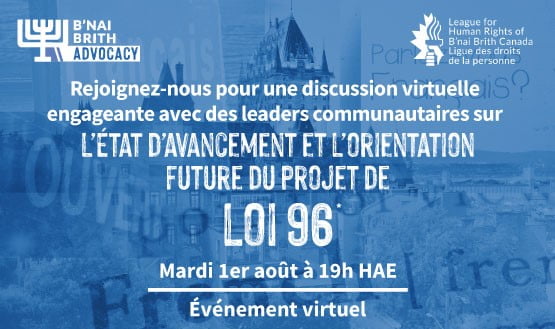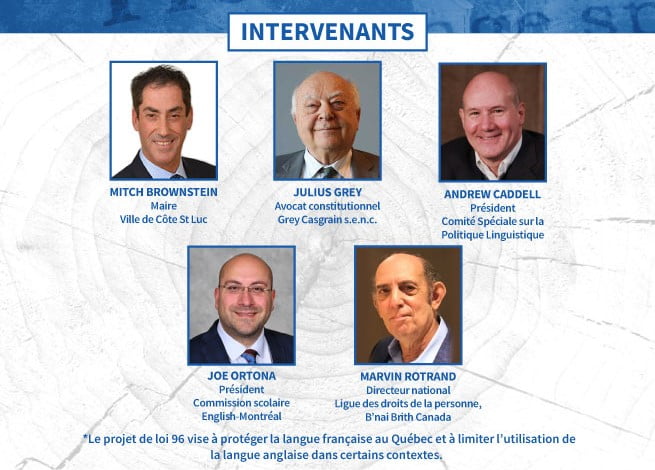 B'nai Brith Canada accueille les représentants du Québec pour une discussion sur la meilleure façon d'aborder collectivement les défis que pose la Loi 96.
Cet appel portera sur le réseautage, la collaboration et la stratégie à l'égard de la Loi 96 au Québec et sur la façon de coordonner les divers efforts pour contester la loi.