September 10, 2019
B'nai Brith Canada
OTTAWA – As previously announced, B'nai Brith Canada is teaming up with synagogues across the country to host local debates in the run-up to October's federal election.
B'nai Brith reminds members of the Jewish community that they have various options for making their voices heard through their votes, notwithstanding that Election Day, Oct. 21, falls on a Jewish holiday. A thorough election guide will be released by B'nai Brith in the near future. Be sure to follow the B'nai Brith Twitter and Facebook pages for regular updates on our resources for the 2019 election.
Details have now been confirmed for the following debates:
EGLINTON LAWRENCE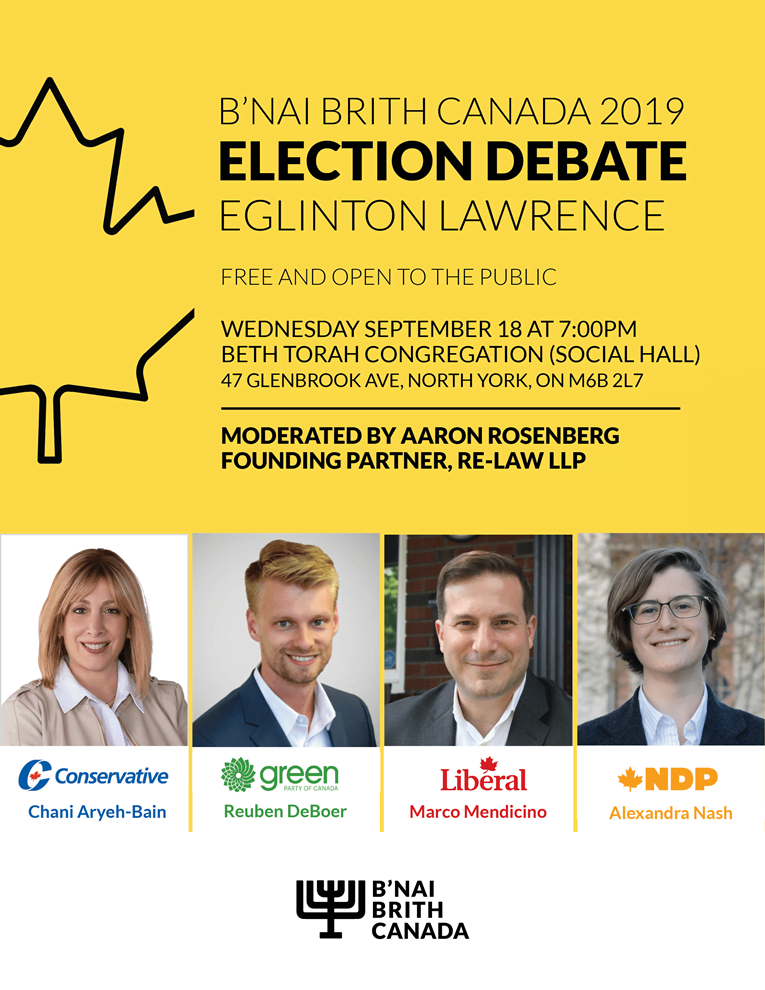 THORNHILL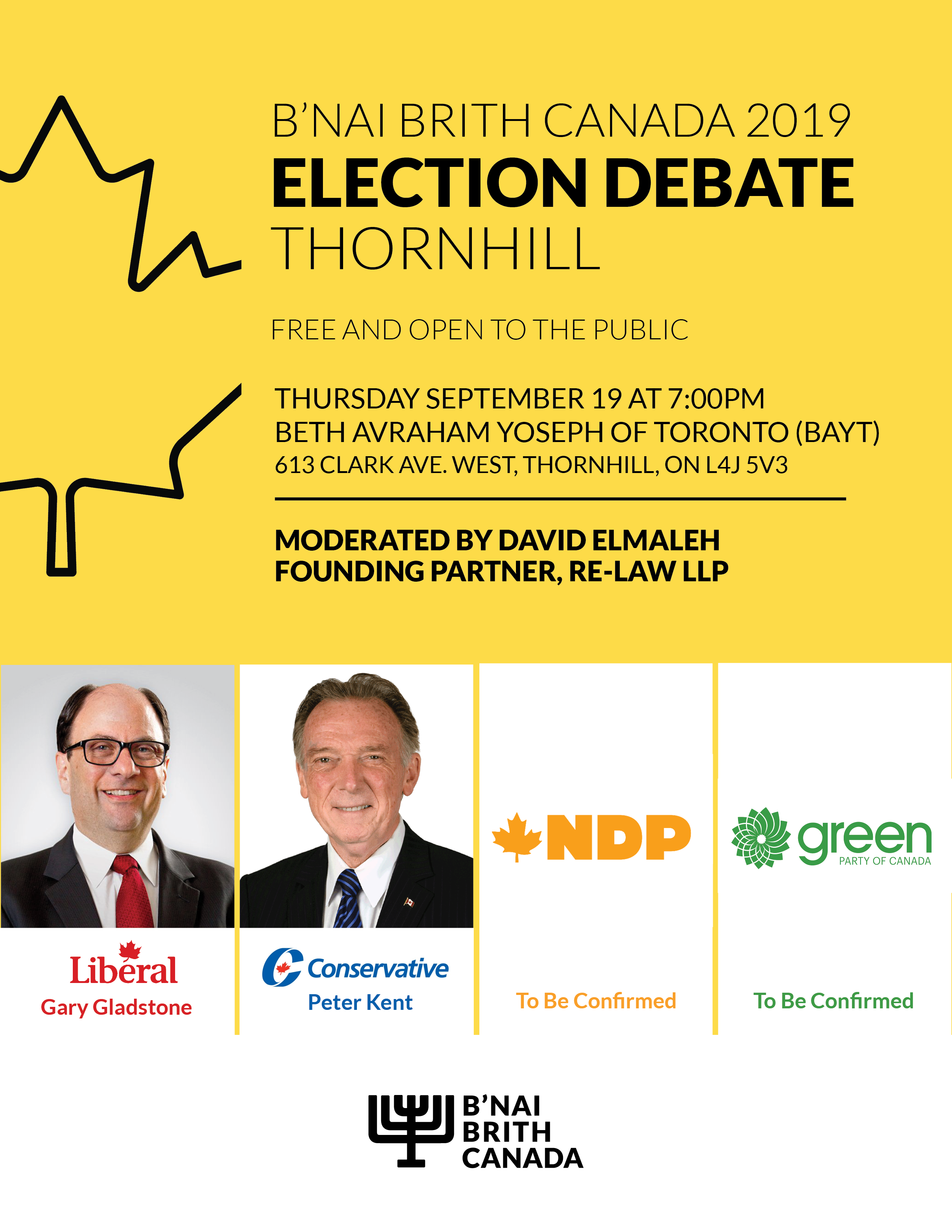 MOUNT ROYAL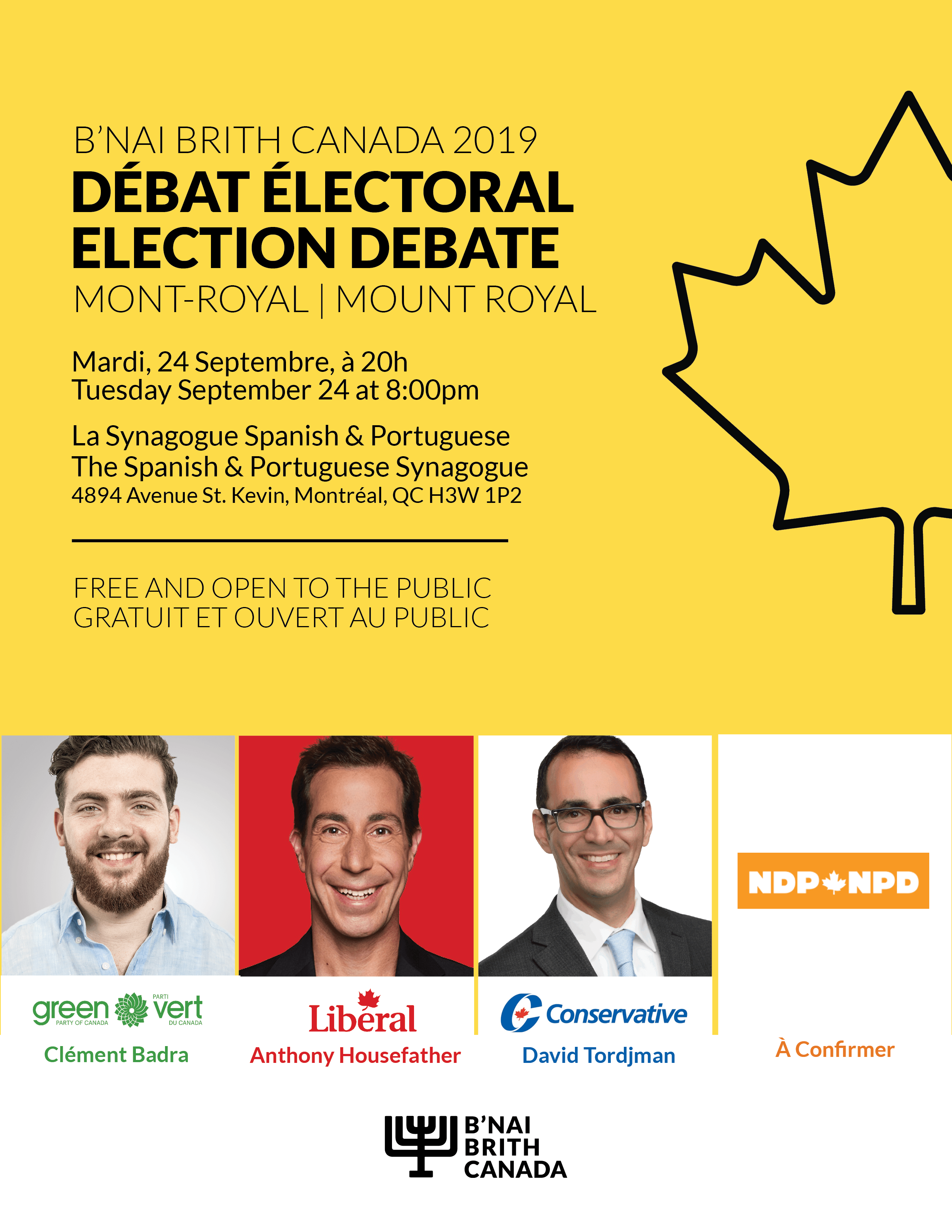 EDMONTON WEST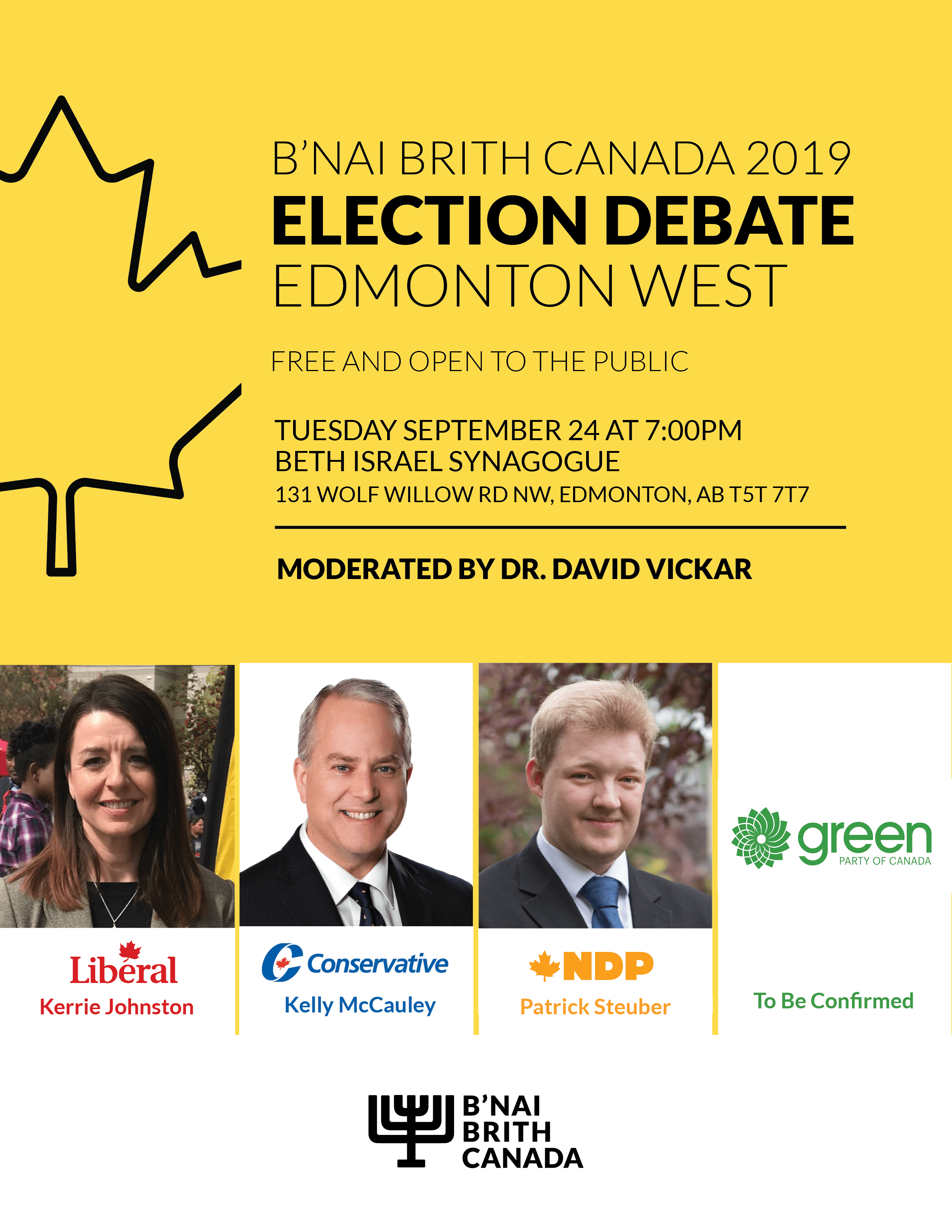 YORK CENTRE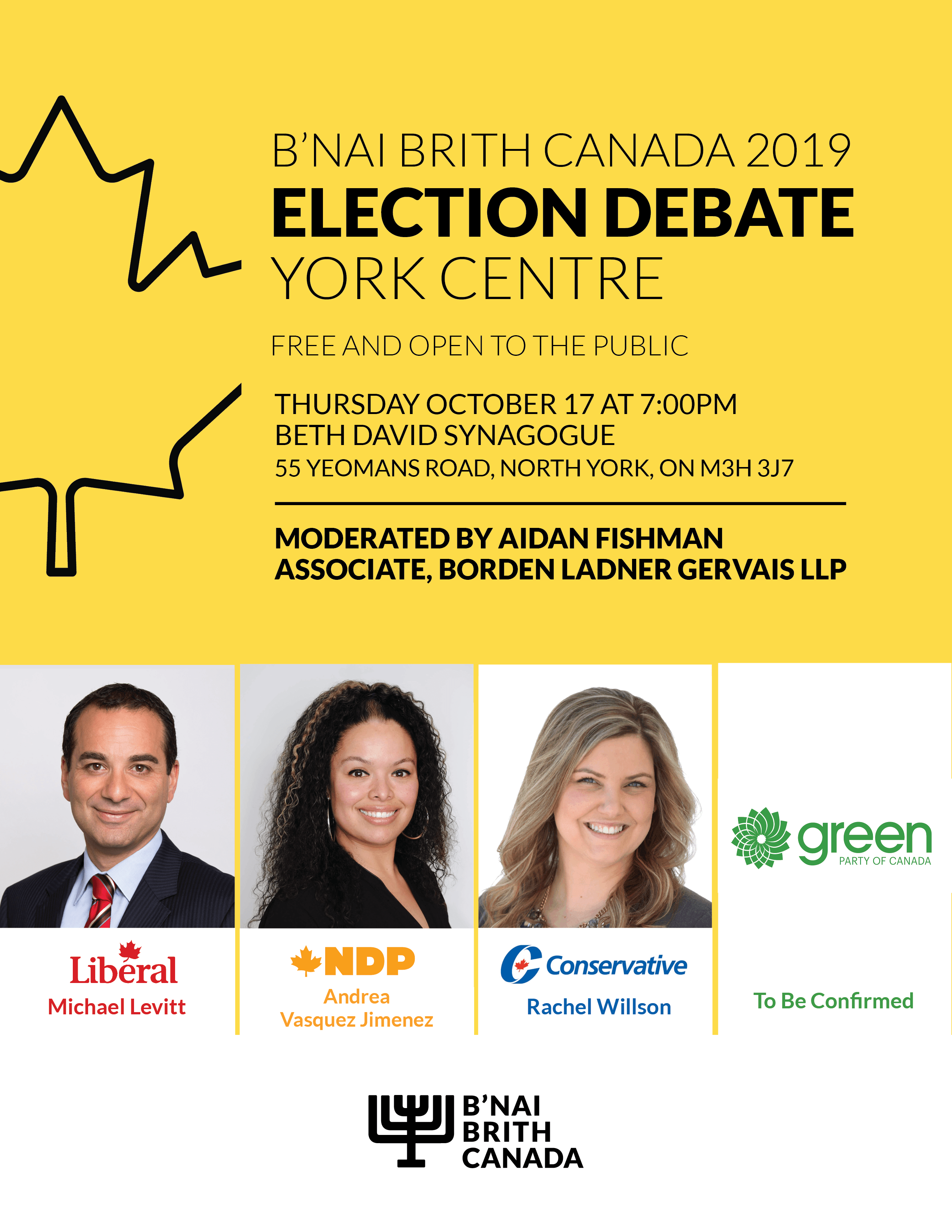 The debates will focus on questions important to Canadians, along with key issues relevant to the grassroots Jewish community.
For more information, please contact Candace Alper at calper@bnaibrith.ca