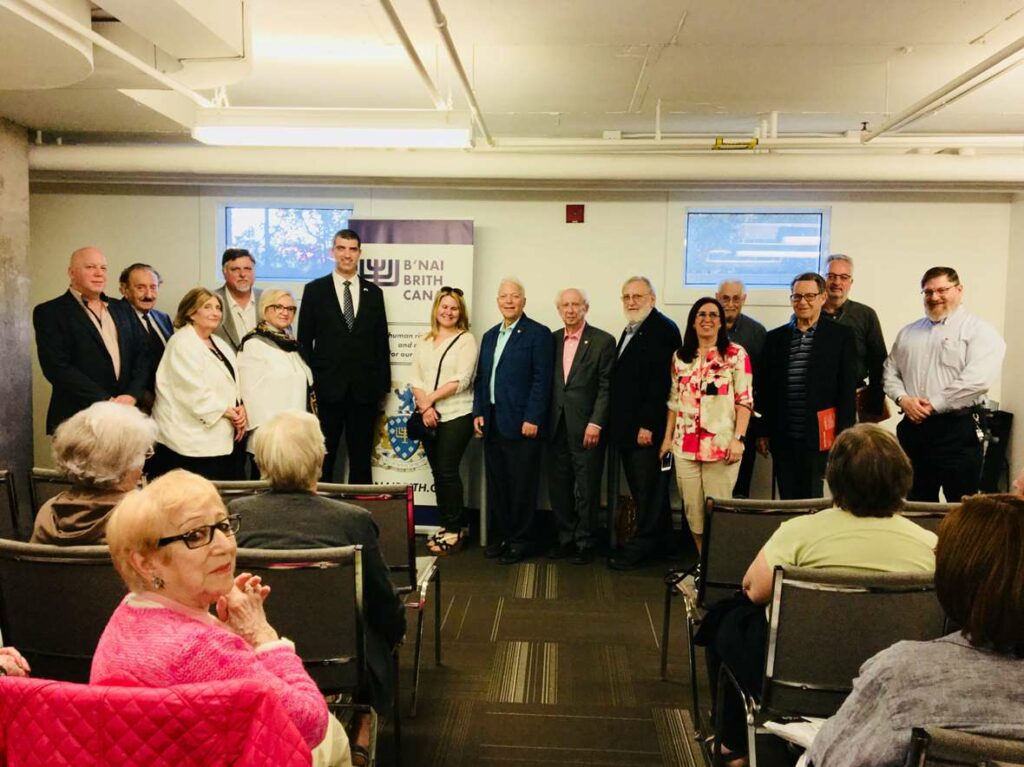 June 7, 2018
By Sara Gruszczynski
Communications Associate
B'nai Brith Canada
MONTREAL – The new Israeli Consul General, David Levy, delivered a riveting and informative address to the B'nai Brith Quebec Council in Montreal last week.
Hosted at the B'nai Brith House residence, Levy, Quebec and Atlantic Canada's new Consul General, discussed the complexity of the current Middle Eastern climate, as well as changes in its landscape. His unique perspective on the division of land was less concerned with geographical borders and more with the importance on current identity politics in the region.
Levy suggested attempting to understand the Middle East through layers such as identity and superpower alignment instead of in terms of states. Through this lens, failed states such as Syria and Libya were easier to comprehend, he said.
Given his extensive background in Israeli politics and his work with the United Nations, the Consul General delivered a captivating talk on contentious matters in the region.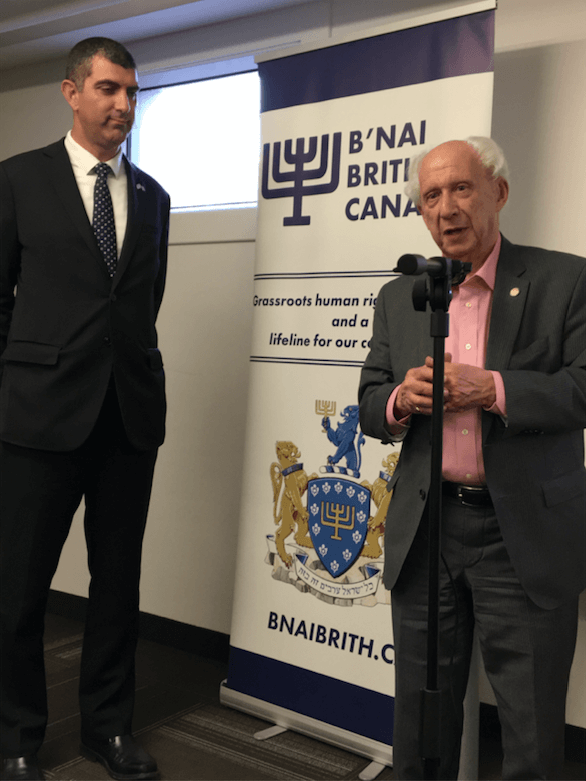 During the Q&A portion of the evening, Consul General Levy's background served helpful in answering many thought-provoking questions posed by residents and council members alike. When asked to comment on the U.S. embassy move to Jerusalem, the "new capital of Israel," Levy respectfully responded, "It is not new, it is 3,000 years old."
The takeaway sentiment from the evening was undoubtedly the fact that, amidst the shambles, Israel remains strong and prosperous. As Levy put it, now more than ever, former Israeli Prime Minister Ehud Barak's words should be remembered: "Israel is a villa in the jungle."