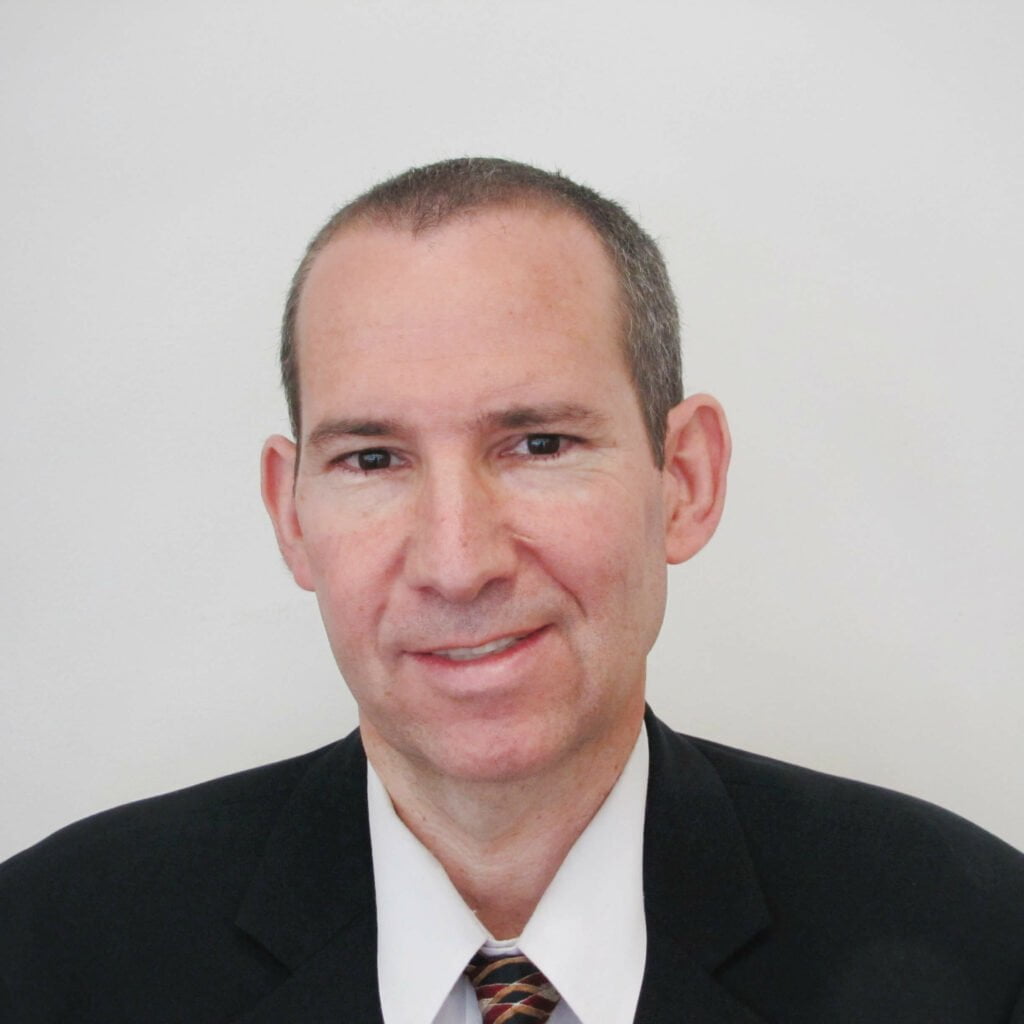 The opinions, facts and any media content presented do not necessarily reflect the position of B'nai Brith Canada.
March 16, 2018
MONTREAL – The very first and oldest Jewish congregation in Canada, the Spanish and Portuguese Synagogue, is about to kick off celebrations to mark its 250th anniversary.
On March 20, 2018, new Montreal Mayor Valerie Plante broken link 1 will host her first major event at City Hall since being elected: the launch of a travelling exhibit of photos, documents and artifacts that showcase the history of the Spanish and Portuguese Synagogue from its humble beginnings on Saint James Street to its current home on Saint Kevin and Lemieux in the Snowdon district.
"This display will officially open at Montreal City Hall next Spring and will travel around Montreal for all to enjoy before arriving as a permanent display at our synagogue," said Rose Simon Schwartz, the senior coordinator of anniversary celebrations. "When we first talked about such a visit, we agreed it should be something that would be open to all Montrealers, especially non-Jews. We have a fascinating history to share."
This synagogue is home to a culturally-diverse membership of nearly 800 families, many of whom emigrated to Canada from countries including Iraq, Morocco, Lebanon, Egypt, Tunisia, Ethiopia, Eastern Europe, and most recently from France.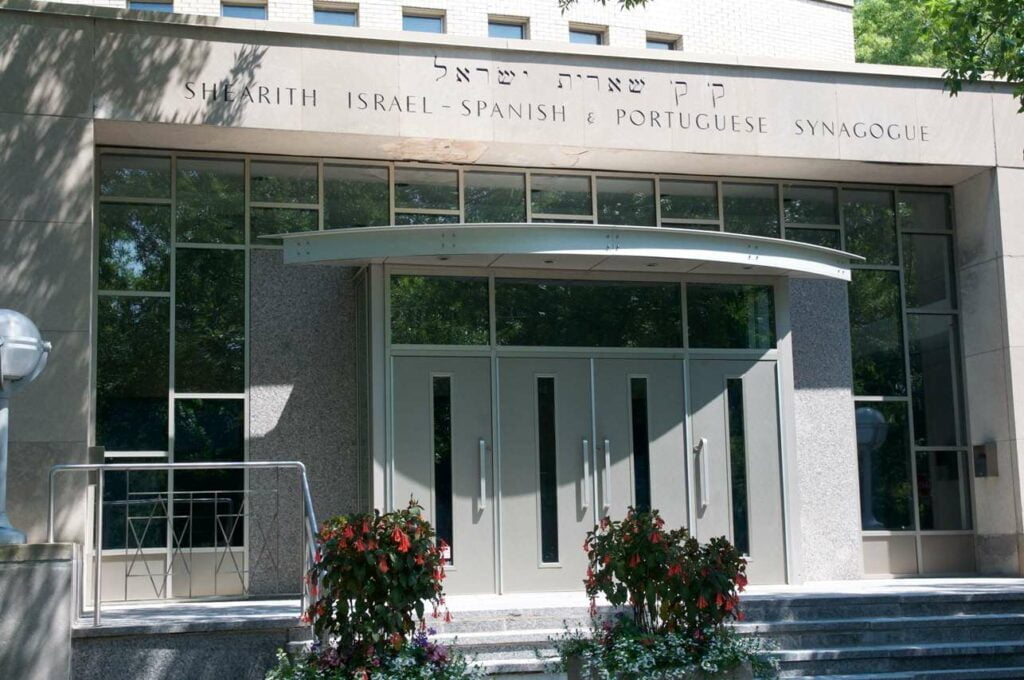 Moïse Moghrabi, the chair of B'nai Brith Canada's League for Human Rights in Quebec, has been a member of the synagogue since 1976. Mograbi was born in Beirut and fled to Canada at the age of 13 with his parents and four siblings. He spoke only French there, which is why his family settled in Montreal. Moghrabi remains a member of the Spanish and Portuguese Synagogue, where he recently sat on the executive committee. His dad is a former president. "I had my Bar Mitzvah at the Spanish and I was married there," he said.
"Since our arrival in 1976, my family became very attached to the Spanish," added Moghrabi. "So much so that I had booked the hall in order to reserve the date for my wedding two months before I even asked my wife Sandra to marry me! So my first question to her was, 'Will you marry me?' and  then 'How does June 20 sound?' That was followed by, 'By the way I already booked us at the Spanish!'"
The Spanish and Portuguese Synagogue opened its doors in 1768. Founded by Simon Levy and Aaron Hart, it was established in a rented space on St. James Street where approximately 15-20 Jewish Montrealers congregated to pray. "Even at that time, there were many members that came from prominent families that included the Joseph, Hays, David, Solomon and Wolff families," said Congregation President Edmond Elbaz.
A gala co-chaired by Arlene Abitan and Ron Mashaal will be held on May 10, 2018 honouring Rabbi Howard Joseph, former spiritual leader of the synagogue, and his wife Norma. Entertainer Enrico Macias will perform.
There will also be a gala in November aimed at increasing the young adult membership. "We are calling this the Gala of the Future," said Simon Schwartz.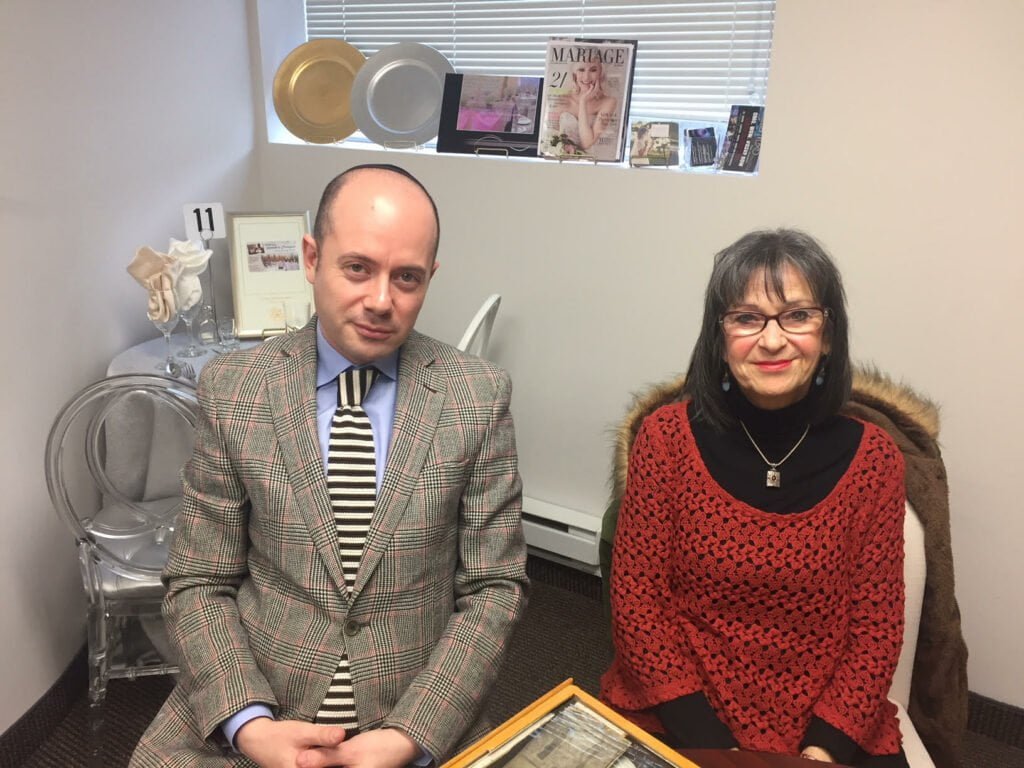 A series of speaker evenings will be taking place over the course of the anniversary year showcasing and highlighting the many unique and diverse communities that make up the tapestry of the congregation. Speakers from the Iraqi, Lebanese, Moroccan, Egyptian, Ethiopian, and Ashkenazi communities will come to present their respective histories and how they came to be an important part of Montreal's Jewish community and the congregation of the Spanish & Portuguese.
There will also be a number of Sunday morning breakfast programs featuring films about the Iraqi, Egyptian, Moroccan and Ethiopian communities followed by discussion. "I think this mosaic of cultures is truly what makes our synagogue unique," said Simon Schwartz. "This is something we truly want to celebrate."
The highlight of the 250th Anniversary year will be the dedication of a new Community Sefer Torah scroll. With every member of the synagogue able to "purchase" a verse, known as a Passouk, the Torah scroll will be the cornerstone of the celebration for Canada's first and oldest synagogue. "A Torah dedication is an important event," said Interim Spiritual Leader, Rabbi Avi Finegold.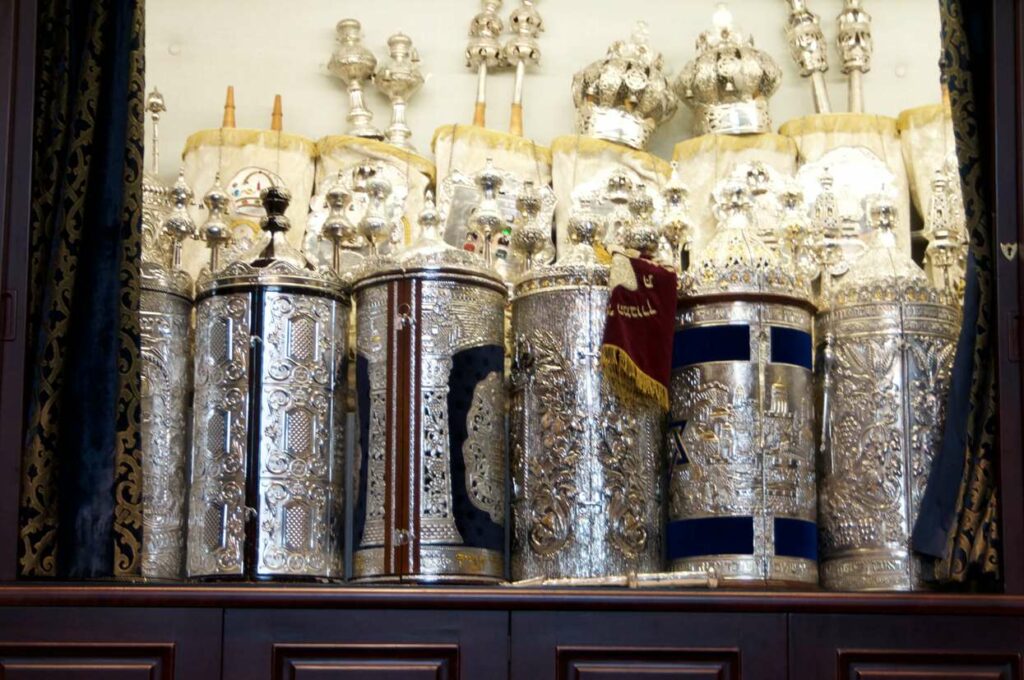 "This new Torah Scroll will belong to all members of our synagogue and our community at large allows the opportunity for all to be a part of this unique celebration."
For more information, please email [email protected] or call 514-737-7430.
Mike Cohen is B'nai Brith Canada's Quebec news bureau chief, a veteran writer and municipal politician. He can be reached at [email protected]. Follow him on Twitter at @mikecohencsl.