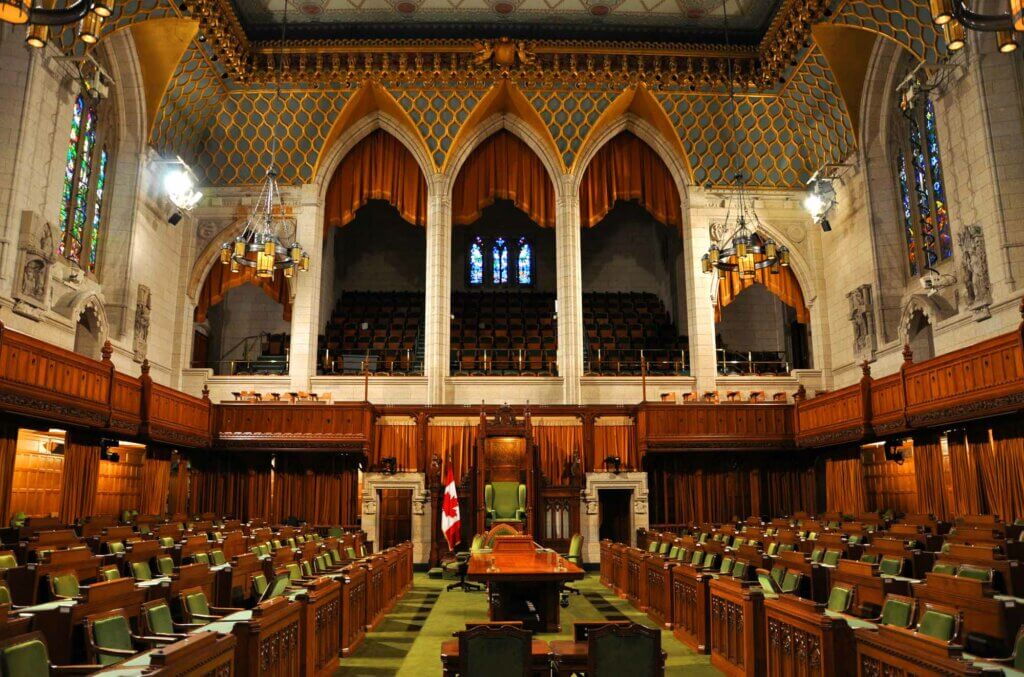 May 3, 2023
OTTAWA – The House of Commons Standing Committee on Justice and Human Rights will soon be releasing its study on Canada's extradition law reform. B'nai Brith Canada has made recommendations to the Committee, which it hopes will be adopted in its final report, to be tabled in the House of Commons.
If adopted, these recommendations will help ensure that Canada's extradition system adequately serves future victims of war crimes, acts of terrorism, crimes against humanity and genocide.
The Government of Canada's general approach to the extradition of persons accused of war crimes or crimes against humanity and genocide has been to seek the revocation of citizenship and their deportation. This approach often leads to accused individuals being sent back to their countries of origin without facing criminal prosecution or being held accountable for their actions. It is the view of B'nai Brith that, by allowing the perpetrators to effectively escape justice, this approach does a disservice to the accused's victims.
The Government of Canada's adoption of this default procedure might be attributed to a reticence to undertake the challenges associated with pursuing criminal prosecution, such as the heightened standard of proof and the increased cost. It is the position of B'nai Brith that if there is sufficient evidence available which could lead to a criminal conviction in a Canadian court, individuals suspected of committing war crimes or acts of terrorism abroad should be criminally charged and prosecuted, as opposed to merely having their citizenship revoked and being deported.
The case of Hassan Diab is a contemporaneous example of the way Canada's extradition system should function. Diab, a Lebanese-Canadian, was charged by French authorities for the 1980 bombing of a Paris synagogue. He was arrested by the RCMP in 2008 and placed under strict bail conditions until he was extradited to France in 2014 where he spent three years in prison. He was released in January 2018 after the French trial court ruled that there was insufficient evidence to bring the case to trial and he returned to Canada. In 2021, the Paris Appeals court reversed the dismissal of charges and ordered a new trial. On April 21, 2023 Hassan Diab was convicted of terrorism charges, in absentia, by a French court and sentenced to life in prison.
The French have now issued an international warrant for his arrest. France, a democratic country with which Canada has an extradition treaty, will now be able to seek Mr. Diab's extradition to ensure that his heinous crime is properly accounted for. The French authorities did not waiver in their pursuit of justice, and now the victims of this deplorable act of terror are hoping that Canada will play its part.
RECOMMENDATIONS
Our recommendations to the Committee are twofold:
1- That the Government of Canada direct its Crimes Against Humanity and War Crimes Program (War Crimes Program), either to prosecute in Canada or to elicit extradition from extradition treaty partners or, where appropriate, enter into specific extradition agreements, in cases where the evidence available is such that, in the view of the Program, a prosecution or extradition request would succeed. Revocation of citizenship and removal should not be pursued in these cases. The victims are better served by prosecution or extradition for trial where the evidence warrants than revocation of citizenship and removal, as conviction and sentencing involves more complete accountability.
2- That the Government of Canada provide funding for the War Crimes Program that is sufficient to implement this recommendation.
The fact that Canada has comprehensive extradition laws which are often under-utilized due to the prohibitive costs and lack of infrastructure is a growing source of frustration among victims of war crimes, terrorism, crimes against humanity and genocide.
"The focus of the Committee's study is on Canada's current Extradition Law legislation. Yet, there is no point tinkering with a law which is not going to be used, at least in this area, against the most serious crimes," said David Matas, Senior Legal Counsel for B'nai Brith Canada.
"Consequently, the message this Committee needs to convey is that the law should be this or that, but also that the law should be used. An ideal law that sits in the statute books unused for the gravest crimes is an idle law. Making extradition work means not only legislating; it also means paying," concluded Matas.
To read B'nai Brith's complete submission to the committee, please click here