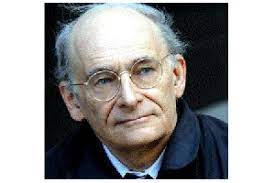 Cliquez ici pour le français
July 15, 2022
STOCKHOLM, Sweden – David Matas, Senior Honourary Counsel to B'nai Brith Canada, has provided important recommendations to the International Holocaust Remembrance Alliance (IHRA) on how to keep Holocaust remembrance relevant after the survivors are no longer with us.
Matas was invited to this extremely important IHRA conference in Stockholm recently. He participated as a member of the Canadian delegation representing B'nai Brith.
Click here to read the Matas Report
"There was a constant concern running through the conference, the impending disappearance of the last of the Holocaust survivors," Matas reported. "The survivor population has been essential to giving contemporary relevance to Holocaust research, remembrance and education. Survivors could tell audiences: we were there, we saw it, it happened to us. How do we maintain that contemporary relevance, once the survivor population disappears?"
Highlights of the action points suggested by Matas to IHRA delegates:
Archival material is critical to our understanding of both the victims and perpetrators of the Holocaust, yet these can be difficult to access. The Government of Canada has proposed archives legislation that needs to be amended to make Holocaust-related archives more accessible. The European Union has already recommended this sort of exception to privacy legislation. In Canada, those archives would relate in particular to Nazi war crimes cases.
The plaque and interpretive panels on the National Holocaust Monument focus on all victims of the Nazis, with the Holocaust- the state sponsored, systematic persecution of Jews by Nazi Germany and its collaborators between 1933 and 1945 – as a sub-category. They need to be reworked to keep a focus on the Jewish victims of the Holocaust and to refer to other victims only where they were linked to the Holocaust.
A proper consultation process with an independent body overseeing the process, together with scholars and community members, should be put into place to undertake the reworking of the plaque and interpretive panels. This stands in contrast to the original plaque and interpretative panels, that were implemented by the National Capital Commission (a Government body) and without community consultation.
IHRA unites governments and experts to strengthen, advance and promote Holocaust education, research and remembrance.
The IHRA network of experts share their knowledge on early warning signs of present-day genocide and education on the Holocaust. This knowledge supports policymakers and educators in their efforts to develop effective curriculums, and it informs government officials and non-governmental organizations in global initiatives for genocide prevention.