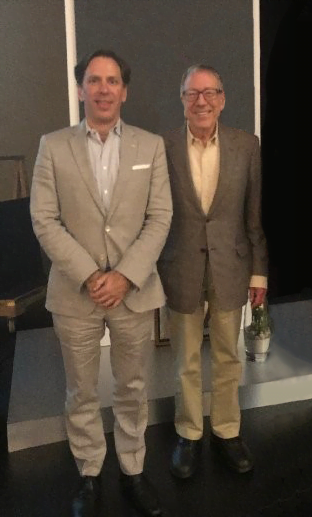 July 21, 2021
OTTAWA – B'nai Brith Canada, a leader in this country's fight against antisemitism, has laid out to the federal government a series of action-based, concrete measures designed to combat hatred directed at the Jewish community.
On Wednesday, our organization welcomed the opportunity to participate in the government's National Summit on Antisemitism, where we proposed solutions and emphasized that there must be a commitment to crafting a strategy and Canadian action plan to tackle antisemitism domestically and internationally.
B'nai Brith emerged with these and a multitude of other recommendations after months of consultations with members of the Jewish community.
"This was an important step in addressing the disease of antisemitism attacking our society," said Michael Mostyn, Chief Executive Officer of B'nai Brith Canada, who spoke at the virtual event. "Crucial are the measures heard by the Government of Canada to carry action forward, led by ministers in key portfolios as well as Irwin Cotler."
Mr. Cotler is Canada's Special Envoy for Preserving Holocaust Remembrance and Combating Antisemitism.
Today's summit included discussions on defining and combating antisemitism, fostering Jewish life in Canada, educating young Canadians about the dangers of Jew hatred in our universities and elsewhere, and promoting greater awareness of lessons learned from the Holocaust. In its presentation to the summit, B'nai Brith also emphasized the need for stringent law-enforcement efforts against hate-motivated crimes.
B'nai Brith Canada, which is renowned internationally for producing its annual Audit of Antisemitic Incidents for decades, also operates a 24-hour Anti-Hate Hotline. In addition, we released an important Special Report on the record-setting number of antisemitic incidents in Canada in May of this year.
B'nai Brith recommended concrete steps and ideas at today's summit, including:
Regular consultations with like-minded partners, intimately involving the provinces/territories and municipalities.
That ideologically motivated violent extremism, particularly Nazi and neo-Nazi manifestations, must be addressed. Similarly, there must be an acknowledgement that anti-Zionism is a new driver of antisemitism in Canada.
A long-term effort involving education, awareness-raising and applying tools that seek to understand why Canada's Jewish community increasingly feels threatened, and explain to Canadians the value of the Jewish contribution to our society.
The creation of a National Holocaust, Genocide and Antisemitism Advisory Commission to hold regular consultations with representative Jewish community organizations and Holocaust education/research institutions, and report on the progress of these efforts.
"It is especially important that the summit is seen as the starting point of a process, that there must be mechanism for follow-up and consideration of further action," Mr. Mostyn said. "We will be refining our ideas and offering additional details on what we see as the priorities. This should include a national strategy and action plan that mainstream the fight against antisemitism across federal departments and agencies, and Canadian society as a whole, enshrining the concept that confronting antisemitism is not being left only to the Jewish community."
During the summit, B'nai Brith proposed that an opportune moment for follow-up is the Sept. 8 – 10 annual conference of federal, provincial and territorial leaders, followed by the Oct. 5 – 7 meeting of Canada's premiers.
To read recommendations submitted by B'nai Brith to the summit, CLICK HERE.