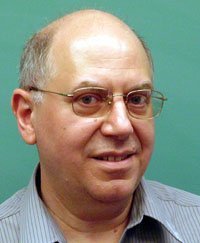 May 27, 2022
TORONTO – B'nai Brith Canada is calling on the Ontario Party to drop a candidate for next week's provincial elections.
The candidate, Nikolaos Balaskas, has claimed that Jews control the media, framed the Holocaust as a response to "Zionist partisans/resistance fighters" and described Zionists as "haters of God and His children."
Balaskas made these claims public while working as a laboratory technician for York University six years ago. He was fired by York University after B'nai Brith cited his hateful positions, which resulted in widespread outrage and anger. A union representing Balaskas filed a grievance, but an Ontario arbitrator upheld the decision to terminate his employment.
Notably, Balaskas is running in York Centre, the riding with Ontario's second-largest Jewish population.
Beyond his original content, Balaskas also shared memes accusing "Jewish-Bolsheviks" of murdering millions and promoted an antisemitic website that traffics in blatant Holocaust denial.
"Nearly six years ago, Balaskas' disturbing Facebook posts led York University to justly terminate his employment," said Michael Mostyn, B'nai Brith Canada's Chief Executive Officer. "The Ontario Party must demonstrate that it will not tolerate antisemitism and take immediate action to terminate his candidacy. We are unsure of how this candidate was vetted by the Ontario Party, but inaction is not an option and is an insult to the memories of the 6-million Jews who were murdered in the Holocaust.
"Holocaust distortion and denial must never be tolerated in the political process. York University took appropriate steps six years ago when alerted to his beliefs. The Ontario Party must drop Balaskas as its candidate immediately."