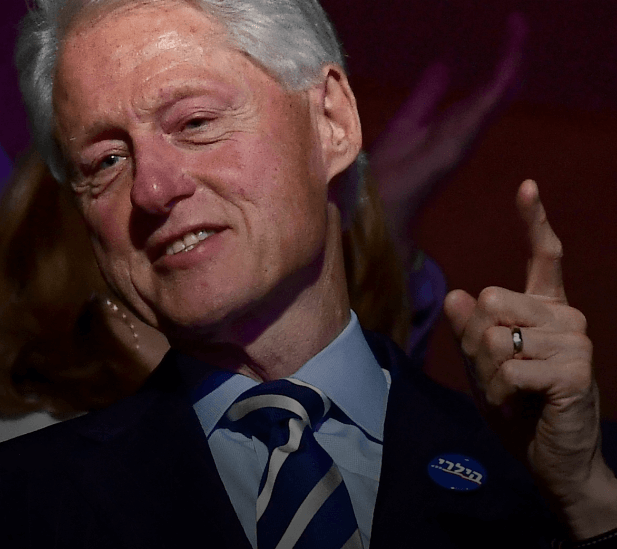 By Tevy Pilc
Staff Writer/Researcher
B'nai Brith Canada
Now making an appearance at the Democratic National Convention: "Hebrew Hillary."
To clarify, the "Hebrew" refers to the language of the word "Hillary" that was written on a pin worn by Hillary Clinton's husband (and former US President) Bill, while in attendance on the third night at the Democratic National Convention.
I just want to point out Bill Clinton is wearing a Hebrew "Hillary" (הילרי) pin tonight at the Democratic convention pic.twitter.com/ra4MwCjBEg

— (((Yair Rosenberg))) (@Yair_Rosenberg) July 28, 2016
The pin's origin was explained by one of Clinton's fomer aides, Steve Rabinowitz, also of the National Jewish Democratic Council, to Yair Rosenberg from The Tablet:
"I was at a Clinton/Gore campaign alumni event this afternoon at the National Museum of America Jewish History in Philadelphia and gave my old boss the pin. He said he'd wear it but I didn't know whether or not to believe him and certainly didn't think he'd do it tonight."
The sight of pin comes a day after protesters burned an Israeli flag outside the arena and two days after Palestinian flags were sighted front and center at the convention.
Tevy Pilc can be emailed at [email protected]