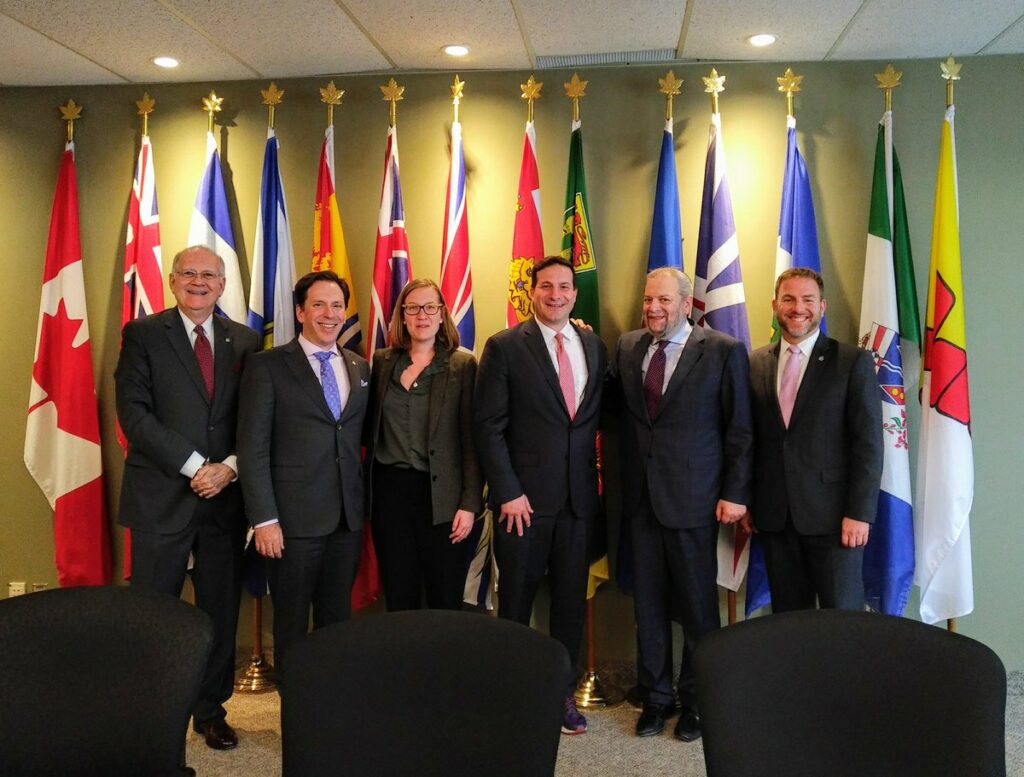 May 28, 2019
By Josh Aziza
Research Associate
B'nai Brith Canada 
OTTAWA – In response to Canada's signing of the Christchurch Call to Action, representatives from B'nai Brith Canada met with elected officials and political dignitaries Monday to submit recommendations on how the federal government can better combat online hatred.
The meeting comes on the heels of the government's announcement that it is introducing a "Digital Charter" to monitor how personal data is disseminated and ensure the safety and security of Canadians online.
During the meeting with Minister for Democratic Institutions Karina Gould, MPs Michael Levitt and Marco Mendicino, and other leaders, Michael Mostyn (Chief Executive Officer) and Brian Herman (Government Relations Director) emphasized the need to adopt measures listed in B'nai Brith's Eight-Point Plan to Tackle Antisemitism, including:
The need to address hateful content online before it can lead to violence or extremism; and
The need for a national action plan to combat antisemitism, with specific proposals to federal, provincial, and municipal governments.
They also stressed the need for a collaborative approach to implementing both the Christchurch call and the Digital Charter in a Canadian context.
"We welcome Canada's signing of the Christchurch call and its plans to introduce a digital charter," Herman said. "The Charter takes a positive step in outlining that social media should not 'disseminate hate, violent extremism or criminal content.' But the Charter does not seem to develop that theme in detail. Now is the time to do so."
Herman also expressed the need to focus on hate content "before it transforms into terrorist and violent extremist content online" and work with relevant stakeholders and affected groups, including Jewish community organizations.
"We are encouraged to see the federal government taking the fight against online hatred seriously," Mostyn said, pointing to B'nai Brith's 2018 Audit of Antisemitic Incidents, which showed that 80 per cent of the 2,041 incidents that took place last year had an online component.
The Christchurch Call to Action is a multi-nation pledge by governments expressing the need to take steps aimed at eliminating terrorist and extremist content from social media and other online platforms. The call echoes the final plank in B'nai Brith's plan, which calls on the government to establish a national action plan to combat antisemitism.