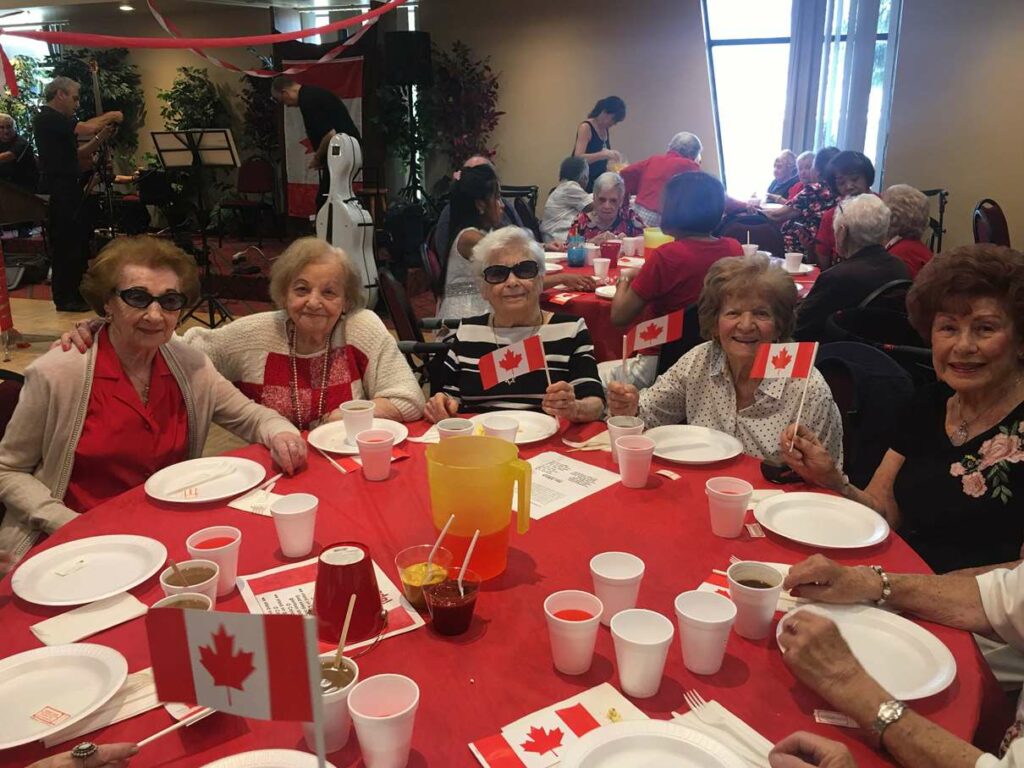 July 6, 2018
By Tevy Pilc
Staff Writer/Researcher
B'nai Brith Canada
TORONTO – The B'nai Brith Canada Senior's Outreach Program celebrated 151 years of Canada with a fantastic summer barbecue at the organization's national headquarters in Toronto on Thursday, July 5, 2018.
More than 90 seniors, volunteers and caregivers showed up to take part in festivities, which included delicious kosher hot dogs and hamburgers as well as some very entertaining live klezmer music.
On hand for the festivities were MP Michael Levitt and Toronto City Councillor James Pasternak, who spoke admirably about the contributions of B'nai Brith and the Jewish and seniors communities to the fabric of Canadian society.
"This is a special organization," Levitt said.
Levitt made note of the recent passing of legislation that introduced the recognition of the month of May as  Jewish Heritage Month.
"The Jewish community have made incomparable contributions to Canada. And that's why it was important for the government to acknowledge that," he said.
Honoured to join #YorkCentre seniors at @bnaibrithcanada's summer bbq this afternoon in a belated Canada Day celebration. Lots of delicious food and great conversations! #cdnpoli pic.twitter.com/4X8esqJTEG

— Michael Levitt ???????? (@LevittMichael) July 5, 2018
"Having you here is recognition of how lucky we are as a country," said Pasternak. "Whether you were born here or not, we're so fortunate to be here. And your contributions throughout your lives have allowed us to live in peace and provide the dignity you and all of us deserve."
Pasternak also briefly discussed his efforts, alongside B'nai Brith, to put an end to the al-Quds Day hatefest,  which took place in June at Queen's Park.
Great to share a few words on behalf of Mayor Tory and the City of Toronto at @bnaibrithcanada's summer barbecue and Canada Day celebration. pic.twitter.com/94suiXrOMY

— James Pasternak (@PasternakTO) July 5, 2018
The party continued late into the afternoon. In traditional B'nai Brith fashion, once the band kicked in to gear, the seniors put on their dancing shoes.
#ICYMI Finishing off another round of #klezmer music at the B'nai Brith Seniors #CanadaDay BBQ! pic.twitter.com/Zz7SKcHzY2

— B'nai Brith Canada (@bnaibrithcanada) July 6, 2018
The seniors having such a wonderful time was a beautiful sight, particularly their smiles while dancing alongside each other, the caregivers, and several enthusiastic volunteers.