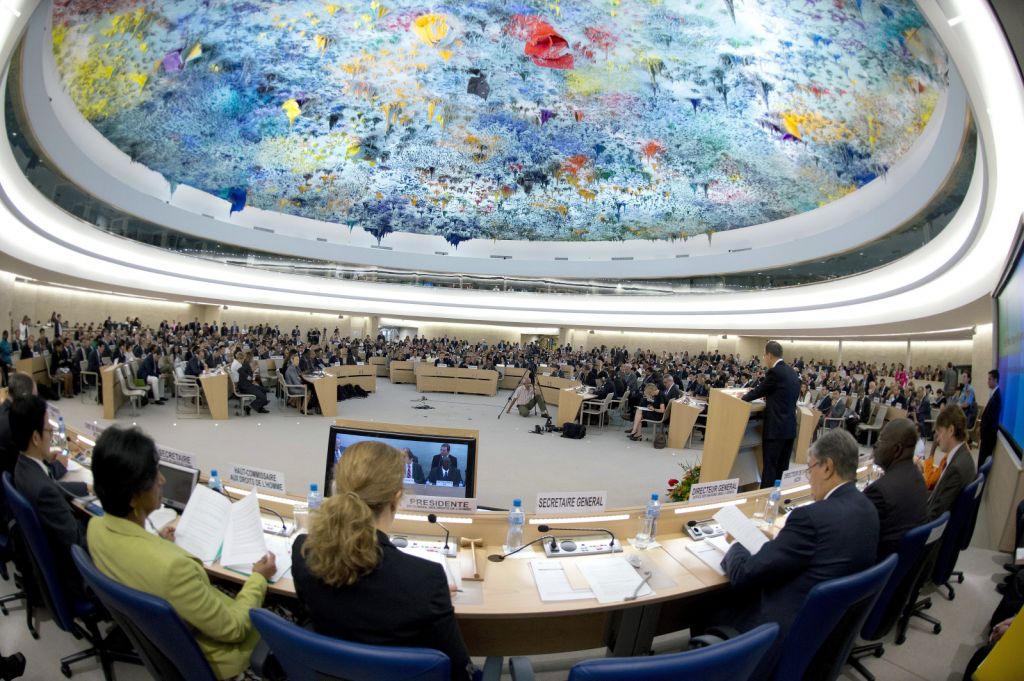 June 20, 2018
The following is a press release issued by B'nai Brith International.
GENEVA – ​The United States' decision to withdraw from the United Nations Human Rights Council (UNHRC) presents the international organization with an important opportunity for dramatic and urgently needed reform, as the steady politicization of the body has rendered it largely irrelevant at best and a destructive actor at worst.
In May, even after passing predictable and one-sided judgment in advance, the UNHRC voted to again "investigate" Israel for defending itself from violent rioters at, and terrorists attempting to overrun, the Gaza border. Israel has a fundamental right and obligation to defend its civilians, and it has done so with exceptional care and restraint. For its part, Hamas, the fanatic Islamist group that controls Gaza, has repeatedly been caught lying about Palestinian actions and casualties.
Yet even Hamas, which openly pledges Israel's destruction, could not help but acknowledge that the vast majority of recent casualties were operatives of the jihadist group.
Israel, the world's only Jewish state and the only democracy in the Middle East, is the only country subjected to a separate, permanent agenda item at the UNHRC, which targets it for more condemnation and punishment than any other country on the planet. In a chilling echo of historic boycotts of Jews, the UNHRC has also singled out for a "blacklist" of Israeli and other companies doing business — often to the benefit of ordinary Palestinians — in Jewish communities in Palestinian-claimed areas that sit at the very heart of Jews' ancestral homeland.
Perhaps the U.S. withdrawal from the UNHRC will serve as a wake-up call for all UN agencies to begin a process of systemic reform, in order to return the organization to its original mission and principles of equity and fairness.
In October 2017, the United States also withdrew from the United Nations Educational, Scientific and Cultural Organization (UNESCO), which Palestinians exploited to deny Jews' connection to their single holiest places in Jerusalem. That politicization has brought UNESCO to the point of acute crisis.
B'nai B'rith International, which has a dedicated Office of UN Affairs, with representation at the world body's headquarters in New York, UNESCO in Paris and the Human Rights Council in Geneva, has long fought against an anti-Israel bias that has continually sapped the UN of its credibility as a genuine contributor to peace and security.