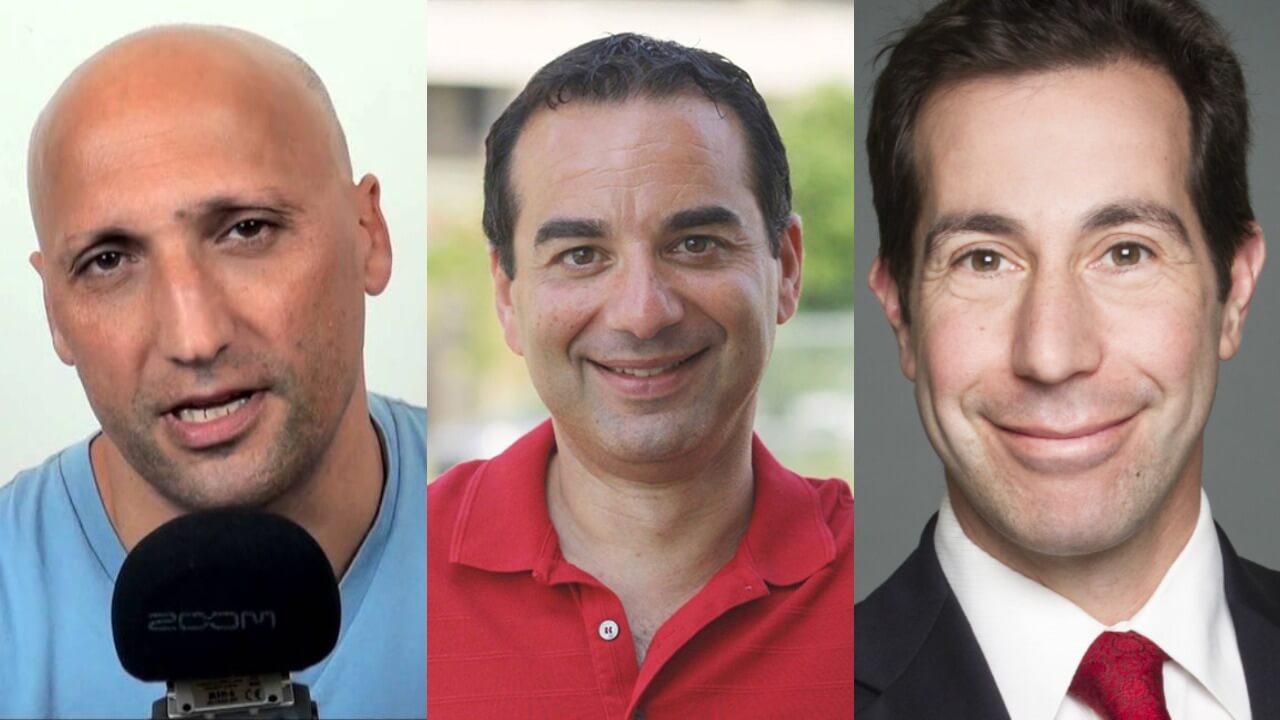 Sept. 9, 2018
TORONTO – B'nai Brith Canada is denouncing an antisemitic slur levelled against Canadian Jewish elected officials by the chair of one of Canada's largest anti-Israel groups.
Dimitri Lascaris, Chair of the Board of Directors for "Canadians for Justice and Peace in the Middle East" (CJPME), accused Liberal MPs Anthony Housefather and Michael Levitt on Thursday of being "more devoted to apartheid (sic) Israel than to their own Prime Minister and their own colleagues in the Liberal caucus."
Apparently, Liberal MPs Anthony Housefather and Michael Levitt are more devoted to apartheid Israel than to their own Prime Minister and their own colleagues in the Liberal caucus.@AHousefather @LevittMichael #cdnpoli @justintrudeau @liberal_party #apartheidIsrael #cdnpoli

— Dimitri Lascaris (@dimitrilascaris) September 6, 2018
Housefather and Levitt are both Jewish and have served as key liaisons between Prime Minister Justin Trudeau's Government and the Canadian Jewish community. Neither men are Israeli citizens.
Accusing Jews in the diaspora of being disloyal to their home countries or more loyal to Israel is a classic antisemitic canard, often used by far-right figures such as former KKK Grand Wizard David Duke. It is explicitly highlighted as part of the Working Definition of Antisemitism adopted by the International Holocaust Remembrance Alliance (IHRA), of which Canada is a member.
Responding to criticism from the Centre for Israel and Jewish Affairs (CIJA) on Friday, CJPME claimed that Lascaris' antisemitic attack was part of his "personal activism," and declined to take any action against him or offer an apology. Lascaris, for his part, labelled the criticism of his remarks as a "smear."
"Antisemitic canards have absolutely no place in Canadian political discourse," said Michael Mostyn, Chief Executive Officer of B'nai Brith Canada. "We stand in solidarity with MPs Housefather and Levitt in the face of this vile and unprovoked attack.
"CJPME is a group that seeks to influence Canadian policy on the Middle East. B'nai Brith calls on Canadian officials to refuse to interact with CJPME until it removes Lascaris as Chair and offers a full and sincere apology for his unacceptable behaviour."
Lascaris' assault on Housefather and Levitt was harshly denounced as antisemitic by many Canadian political figures, including Prime Minister Justin Trudeau, Opposition Leader Andrew Scheer and NDP Leader Jagmeet Singh.
Thanks to all who have reached out to @AHousefather & me in opposition to the antisemitic smear leveled against us which questioned our loyalty to Canada. Having visited Yad Vashem just a few days ago this reaffirms my resolve to never ever be silent in the face of #antisemitism pic.twitter.com/RAV7qI2LEV

— Michael Levitt ???????? (@LevittMichael) September 7, 2018
Lascaris served as Justice Critic for the Green Party of Canada before being stripped of that position in September of 2016. In June of this year, B'nai Brith defeated a defamation lawsuit launched by Lascaris, though he is now appealing the judgment. Lascaris  also was a co-organizer of a protest outside B'nai Brith's national office in late August.