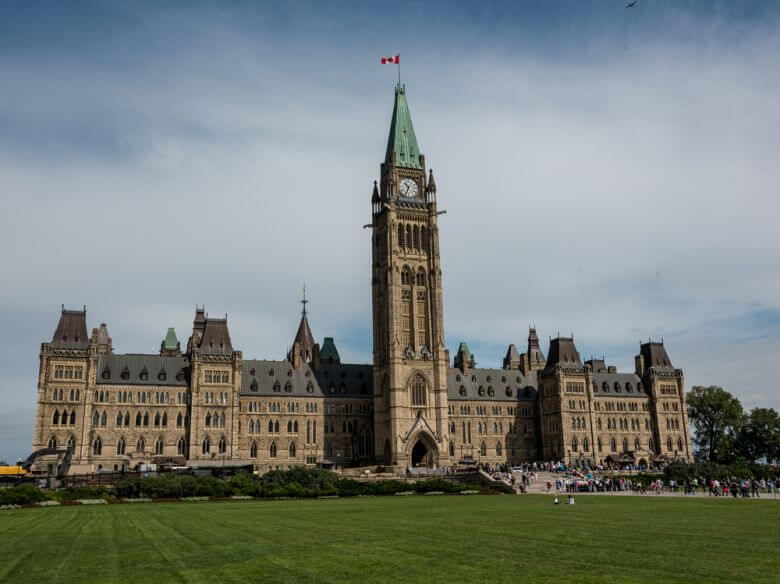 December 9, 2019
B'nai Brith Canada
OTTAWA – B'nai Brith Canada congratulates Canada's new Minister of Foreign Affairs, François-Philippe Champagne, as he takes up his new role.
While the ministerial mandate letter will be released soon, we believe any such mandate must include various key responsibilities for the sake of protecting Canada's Jewish community, combating the scourge of global antisemitism and supporting Canada's ally, the State of Israel, whenever and wherever it is singled out for unwarranted attacks.
With that in mind, B'nai Brith proposes a mandate on behalf of the grassroots Jewish community. We call on the new minister and his department to lead the way for Canada in the fights against global antisemitism and the campaign to delegitimize Israel by:
Fully implementing the International Holocaust Remembrance Alliance (IHRA) Working Definition of Antisemitism across Global Affairs Canada programs and Canada's overseas network of diplomatic missions, while promoting its domestic and global adoption.
Establishing the position of a Special Envoy to Combat Antisemitism, with diplomatic status, to serve as Canada's Ambassador to IHRA.
Implementing the recommendations contained in the report on antisemitism from the United Nations Special Rapporteur on Freedom of Religion or Belief, and leading global action for other countries to follow suit.
Ensuring no Canadian funding to any states, entities or NGOs that refuse to clearly commit to combating antisemitism or refuse to recognize Israel's right to exist.
Stopping Canadian funding to the United Nations Relief and Works Agency (UNRWA) until systemic reforms are undertaken to remove educational materials that incite hatred and violence against the Jewish people and Israel.
Ensuring that Canadian officials speak openly and candidly against those who espouse Holocaust denial or distortion, as well as Nazi and neo-Nazi glorification.
Refraining from re-engaging diplomatically with Iran until it fully recognizes Israel's right to exist, ends its incendiary threats towards Israel and support for terrorist groups such as Hezbollah and refrains from intimidating Canada's Iranian and Jewish communities.
Reassuring all Canadians that this country's support for Israel in the UN will remain steadfast, and that it will condemn the singling out of Israel for unfair treatment by such bodies as the UN Human Rights Council and others.
B'nai Brith believes Canada can lead the way in the global fight against antisemitism and hatred and must use its goodwill to encourage others in the international community to do the same. With the rise of antisemitism around the world and the consistent delegitimization, demonization and double standards applied to Israel at the UN, the need for leadership is essential.
To read the text of the letter in full, CLICK HERE