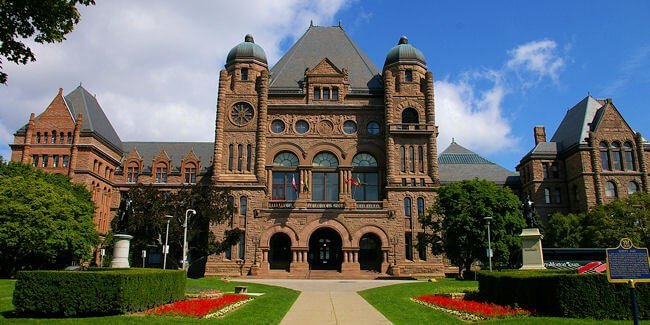 B'nai Brith Canada is commending the Ontario Legislature for officially joining the chorus of voices that staunchly reject the antisemitic boycott, divestment and sanctions movement (BDS) against Israel.
The 'Standing Firm Against Intolerance' motion, introduced by Gila Martow, Member of Provincial Parliament (MPP) for Thornhill, passed on Thursday, Dec. 1 by 49 to 5 votes.
"This is a tremendous victory in the fight against BDS," said B'nai Brith Canada's Chief Executive Officer Michael Mostyn. "The fact that Ontario has endorsed the definition of antisemitism as contained in the Ottawa Protocol on Combating Antisemitism and the European Union Monitoring Centre (EUMC) is very encouraging, as it makes very clear that anti-Zionism, in the form of BDS, is the new form of antisemitism. The EUMC definition has been used as the authoritative definition by B'nai Brith for many years, and its adoption by Ontario's government is very gratifying.
"Given the recent incident at Ryerson University where BDS supporters staged a walkout to prevent a Holocaust Education week on campus from being passed, Ontario's universities clearly needed this guidance from the Legislature to combat the antisemitism problem on campus."
While BDS is presented by its supporters as a non-violent political practice, B'nai Brith Canada's Annual Audit of Antisemitic Incidents provides longitudinal data which shows that an increase in BDS activity results in a corresponding rise in antisemitism.
"We are pleased to see that the Members of Provincial Parliament have clearly spoken out today, strongly stating that BDS is antisemitism and that there is no place for it in Ontario."