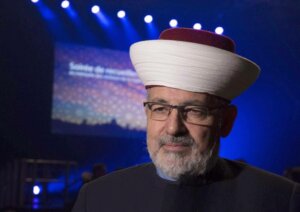 August 30, 2019
B'nai Brith Canada
MONTREAL – The Liberal Party has immediately ousted one of its candidates following a B'nai Brith Canada press release Friday.
Hassan Guillet had been the Liberal Party's nominee for the riding of Saint-Léonard—Saint-Michel in Montreal until Friday's decision by the party. Earlier in the day, B'nai Brith exposed a series of anti-Israel and antisemitic comments made by the former candidate over the past few years. The comments included the praising of a Hamas-allied activist who had been serving prison time in Israel, as well as a claim that U.S. President Donald Trump's son-in-law was manipulating American foreign policy in favour of Israel because of his Jewish background.
"We applaud the swift reaction by the Liberal Party to the deplorable comments of Mr. Guillet following our public release earlier," said Michael Mostyn, Chief Executive Officer of B'nai Brith Canada. "It sends a clear message that Canadians will not tolerate political candidates with these types of hateful and bigoted attitudes."
There was a firestorm reaction to this morning's release by B'nai Brith. Social media was abuzz with criticism from politicians and citizens of all political persuasions.
Before entering the race, Guillet had gained international attention for speaking out in the aftermath of the Quebec City mosque attack of 2017.