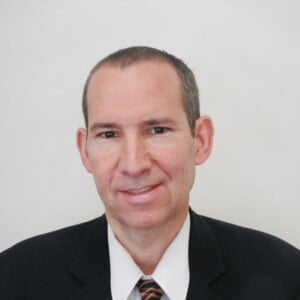 The day after the deadly shooting at the Centre Culturel Islamique de Québec, I was at the B'nai Brith Canada Quebec Region office with senior leaders Eric Bissell and Ted Greenfield, executive director Harvey Levine, and B'nai Brith House director Eileen Katz. We were waiting to meet with D'Arcy McGee Liberal MNA David Birnbaum to receive the original copy of a declaration he made lauding B'nai Brith for moving forward with its newest affordable housing development.
Construction is now underway for Chateau B'nai Brith.
As the only Jewish MNA, Birnbaum has followed the lead of his predecessor Lawrence Bergman in maintaining very close contact with local community organizations, including B'nai Brith. He no doubt played a role in securing the $15 million in provincial funding for the $24-million Chateau, and has the ear of Premier Philippe Couillard, as does his bureau chief Elisabeth Prass. Birnbaum is very involved in the planning of Couillard's upcoming first mission to Israel. He also brought the Premier to the community-wide Yom Hashoah ceremony in 2015.
As we sat around the B'nai Brith boardroom table, the conversation quickly turned to the horrible events of Jan. 29. "The immense sadness and solidarity we share in the face of last Sunday's senseless tragedy cannot bring back the lives of six fathers, friends and community leaders," Birnbaum told me. "What it can do is remind us and signal to the entire world that we Quebecers, like all Canadians, stand together determined to face down and overcome any and all threats to our democracy, our faith and our respect for diversity."
While Premier Couillard has been busy putting out fires in recent months, due to some embarrassing revelations related to a few members of his caucus, this was sadly an opportunity for us to see him as a statesman. Initially, as details of the attack were scarce and unconfirmed, all we knew was that six Muslim worshippers had been murdered in cold blood and many others seriously injured. Was this a terrorist attack? Who was the perpetrator? Soon, we, and the whole world, found out.
The man arrested was Alexandre Bissonnette, the 27-year-old accused of opening fire on the mosque, charged with six counts of first-degree murder and five counts of attempted murder while using a restricted firearm. It appears that he was acting alone.
This horrible tragedy has reminded us, in part, how Couillard actually won the spring 2014 provincial election. History will note that the separatist Parti Québecois were in power with a minority government and headed by then Premier Pauline Marois. Almost from the get go of its mandate, the PQ pushed a controversial Charter of secular values. The proposed legislation would have restricted religious symbols, headgear, jewelry and clothing for employees of virtually all state institutions.  This would have included headscarves, face veils, kippahs, turbans, and large crosses.
The question is, how much was Alexandre Bissonnette influenced by this Charter, which certainly fanned the flames of intolerance in Quebec?
New PQ leader Jean-François Lisée acknowledged his share of responsibility, noting that his comments during the leadership race about immigrants possibly hiding an AK-47 gun under a chador was something he'd like to take back. He added that it's a collective responsibility for politicians to change the tone of the debate and he called on the media to be careful as well.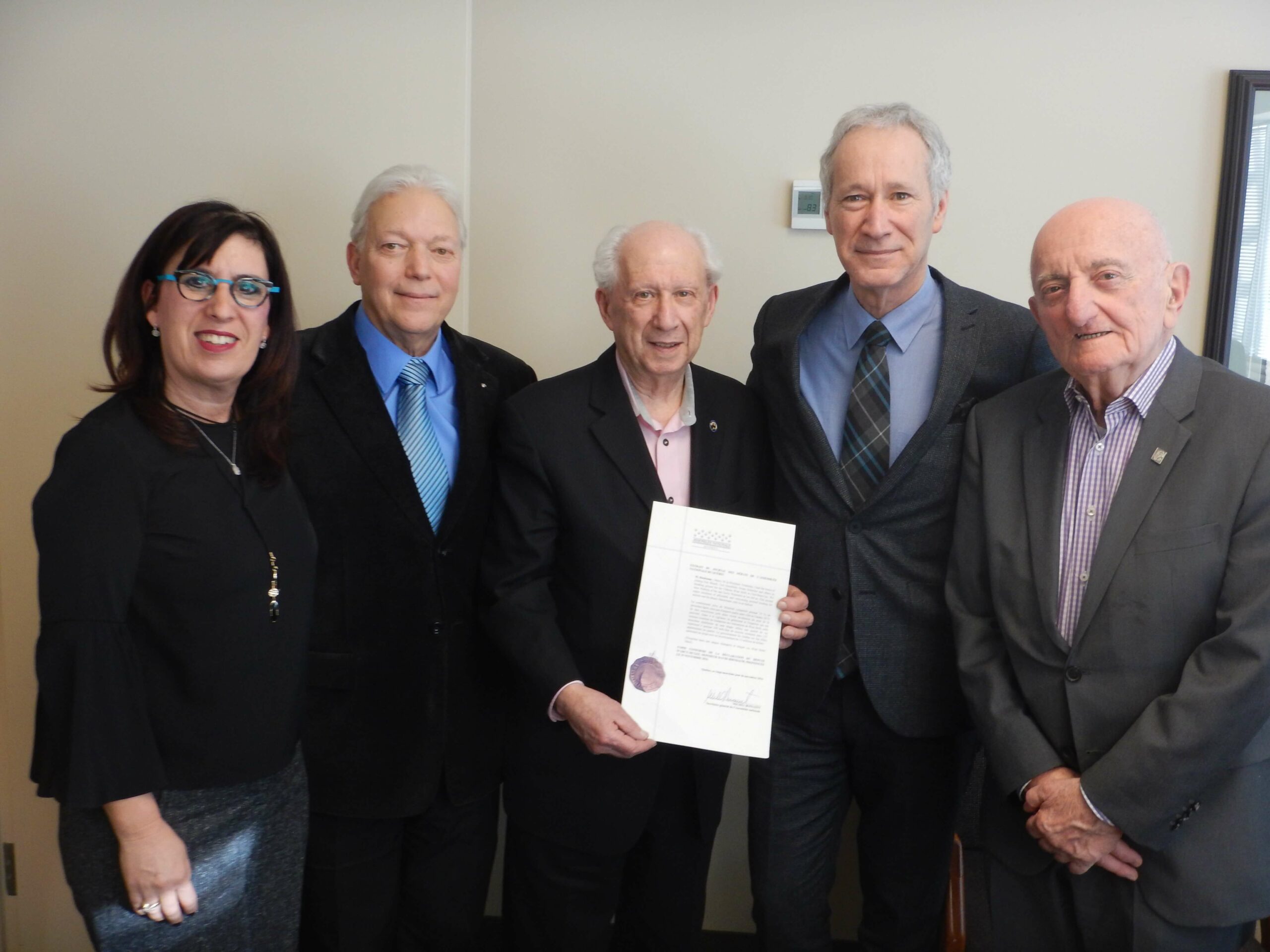 Are there more Alexandre Bissonnette's out there? Do we have to worry about any copycat attacks?
Rabbi Reuben Poupko, spiritual leader of the Beth Israel Beth Aaron Congregation in suburban Côte Saint-Luc, noted that most institutions have cameras to monitor and record visitors. Security guards are hired by most synagogues during high holidays or after incidents. This occurred in 2004 after the firebombing of United Talmud Torah Schools here.
"Security is taken very seriously in the Jewish community, for obvious reasons," Poupko said. "Montreal police are very helpful in terms of responding to concerns and adding extra patrols."
Adam Cohen, an Israeli security specialist who previously headed security for Federation CJA and now runs his own firm, works closely advising synagogues, mosques and Catholic institutions in prevention.
"Nobody's invented a camera that can jump off walls to stop a bad guy," he rightly said.
Cohen emphasized that the most effective technique for schools, synagogues, churches and mosques is to train personnel to look out for people who look threatening and to quickly shut the doors and lock potential attackers out. He alluded to reinforced doorknobs and security film that makes windows virtually unbreakable and can keep attackers at bay until a 911 call alerts police.
"There may be collateral damage outside, but at least the majority of people who are massed inside a prayer hall or classroom will be saved," he said.
B'nai Brith Canada Chief Executive Officer Michael Mostyn stated that as a human rights organization, "We denounce the act of terrorism in the strongest terms and send our heartfelt condolences to the families of the victims of this senseless tragedy. As a community that is often the target of hatred ourselves, we stand in solidarity with the Centre Culturel Islamique de Quebec. We can not stand idly by and allow horrifying attacks like this one to occur. We all have a role to play in denouncing bigotry, hatred, and prejudice."
The  Montreal Holocaust Museum also expressed solidarity with the Muslim communities of Quebec. "We express our deepest sympathy to the families of the victims, people of the Muslim faith and all Quebecers. The murder of innocent people because of their faith is an assault on values which we hold dear, including freedom of religion and religious expression, the equal rights and protection of minorities, and particularly the sanctity of human life."
The Executive of the Canadian Rabbinic Caucus – Rabbi Poupko, Rabbi Baruch Frydman-Kohl and Rabbi Debra Landsberg – stated: "We were horrified by the news of the shooting at the Centre Culturel Islamique de Québec in which six people were murdered and many others injured. We unequivocally condemn and are deeply saddened by last night's disturbing attack. Such acts of hate have no place in our country. Houses of worship are safe havens for communities to come together in prayer, making this attack especially heinous. An attack on one faith group is an attack on all of us. One of the core teachings of Judaism is the sanctity of every life. Our thoughts and prayers are with the victims, their families and the community."
Last week in the House of Commons, Mount Royal Liberal Member of Parliament Anthony Housefather spoke out against the United States decision regarding refugee travel and raised the Charter of Values as one of the important reasons why he left municipal politics to run federally. "The separatist government told me that as a mayor I would have to fire people who wore a kippa, a turban or a hijab, but in the conscience of my council in the City of Côte Saint-Luc we could not do that," he stated.
B'nai Brith Canada's Quebec office continues to fulfil its multi-faceted mandate. Whether it is building affordable housing, coordinating the distribution of food baskets or standing up for human rights, we are fortunate to still have such an organization in our midst – particularly in the climate we live in.
Mike Cohen is B'nai Brith Canada's Quebec news bureau chief, a veteran writer and municipal politician. He can be reached at [email protected]. Follow him on Twitter @mikecohencsl