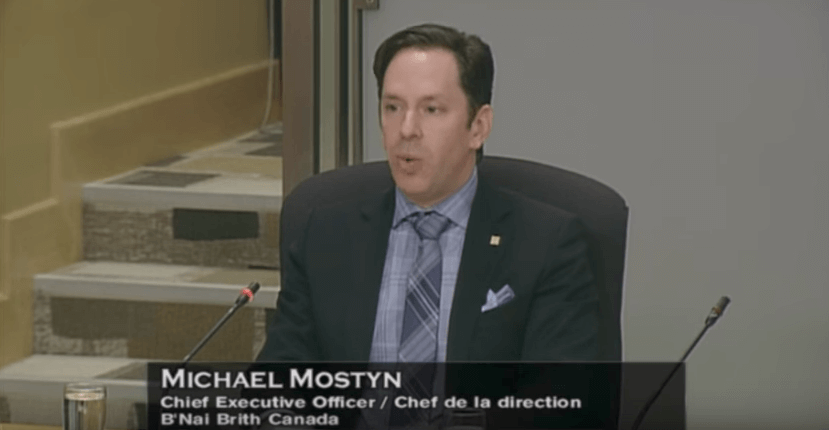 May 17, 2017
By Melissa Aflalo
B'nai Brith Canada
On Tuesday, Ontario Senator Linda Frum welcomed the unanimous passage of Bill S-232, an act that would recognize the month of May as Canadian Jewish Heritage Month in Canada, a motion that was encouraged and supported by B'nai Brith Canada.
B'nai Brith Canada Chief Executive Officer Michael Mostyn strongly supported the initiative, testifying before the Standing Senate Committee on Human Rights at Parliament Hill on May 10, 2017:
"[This act] will recognize the many achievements of Canada's Jewish community, the members of which faced many hurdles from the outset of Canada's original existence as a colony, and yet were able to greatly contribute to the fabric of Canadian society."
The bill, which states it would "recognize the important contributions that Jewish Canadians have made to Canada's social, economic, political and cultural fabric" will now seek passage through the House of Commons.
Similarly to Black History Month, which was recognized by the House of Commons in 1995 for the month of February, Canadian Jewish Heritage Month would "provide an opportunity to remember, celebrate and educate future generations about the inspirational role that Jewish Canadians have played and continue to play in communities across the country."
B'nai Brith would like to thank both Senator Linda Frum for spearheading the bill as well as Michael Levitt, member of Parliament for York Centre, for their efforts in bringing the act to Parliament.
Proud that the act establishing Jewish Heritage Month – which our CEO @MichaelMostyn testified in support of – has passed through @SenateCA! pic.twitter.com/m7q0x1uGAN

— B'nai Brith Canada (@bnaibrithcanada) May 17, 2017
"Yes, our community remains a minority, but our success story is one of triumph over historical and modern obstacles," Mostyn said in his statement. "The month of May as Canadian Jewish Heritage Month will celebrate how we've overcome these hurdles as well as the diverse contributions and accomplishments that our community has made to our great country of Canada."