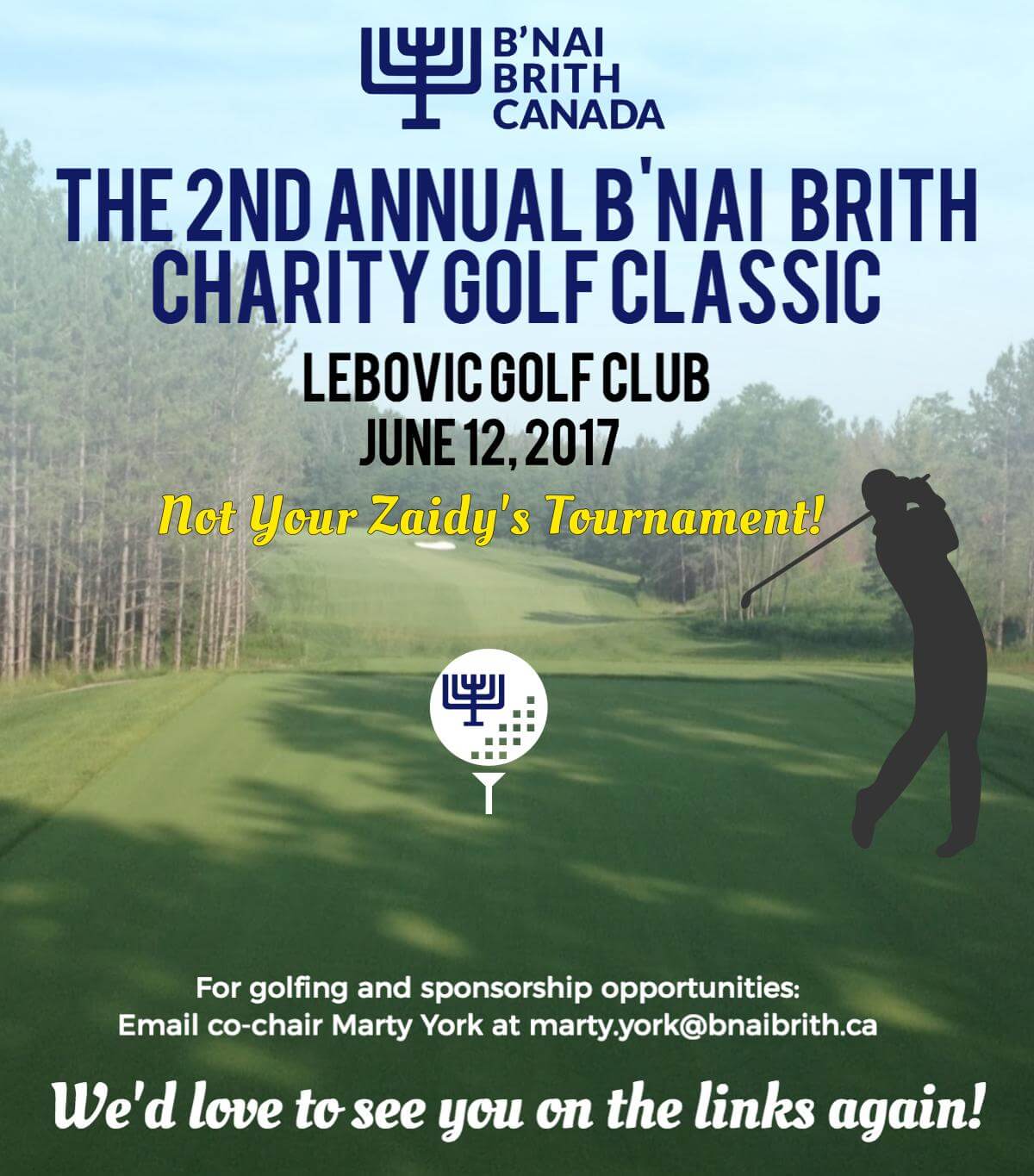 B'nai Brith Canada is delighted to announce that NHL Hall of Famer Marcel Dionne and Toronto Mayor John Tory will participate in the 2nd Annual B'nai Brith Charity Golf Classic, which will take place at the breathtaking new Lebovic Golf Club in Aurora, Ont., on Monday, June 12, 2017.
To register, click here.
Designed by renowned architect Doug Carrick, the Lebovic Golf Club is a picturesque and challenging 18-hole championship course, spread across more than 150 acres.
"I've played the Lebovic Club course before and it's excellent," Dionne said. "B'nai Brith put on a great tournament last year and I'm sure this one won't be any different."
Dionne, one of hockey's all-time superstars, will provide memorabilia that he will autograph. Other celebrities will also be on hand to participate (we will announce their identities in communiques in the near future). Rest assured that the tournament will offer players the chance to schmooze with our celebrity guests, including Tory. You'll also be able to nosh on tasty hor d'oeuvres, bid on amazing prizes and play a round at one of the most prestigious new golf clubs in the province. All food and refreshments will be Kashrut observed.
Tournament co-chairs David Berger and Marty York are expecting this year's event to be just as fun-filled, enjoyable and entertaining as our inaugural tournament last year, when nearly 100 golf enthusiasts assembled, under sunny skies, at the Oakdale Golf and Country Club:
All proceeds will go towards:
Our human rights efforts in combating racism, antisemitism and discrimination.
Supporting Canadian students with advice, assistance and resources when faced with discrimination on campus.
Daily programs and services designed to keep seniors healthy, as well as create lasting friendships and maintain ties to their community.
Collecting new and used clothing items to distribute to the needy.
Providing affordable housing for our community's most vulnerable.
Running some of the largest amateur sports leagues in Canada, forming an entryway to engage the next generation in B'nai Brith's charitable activities.
Sponsorship opportunities (both major and minor) are currently available. Please do not hesitate to sign up as they are in great demand. For more information, click here. 
See you on June 12!