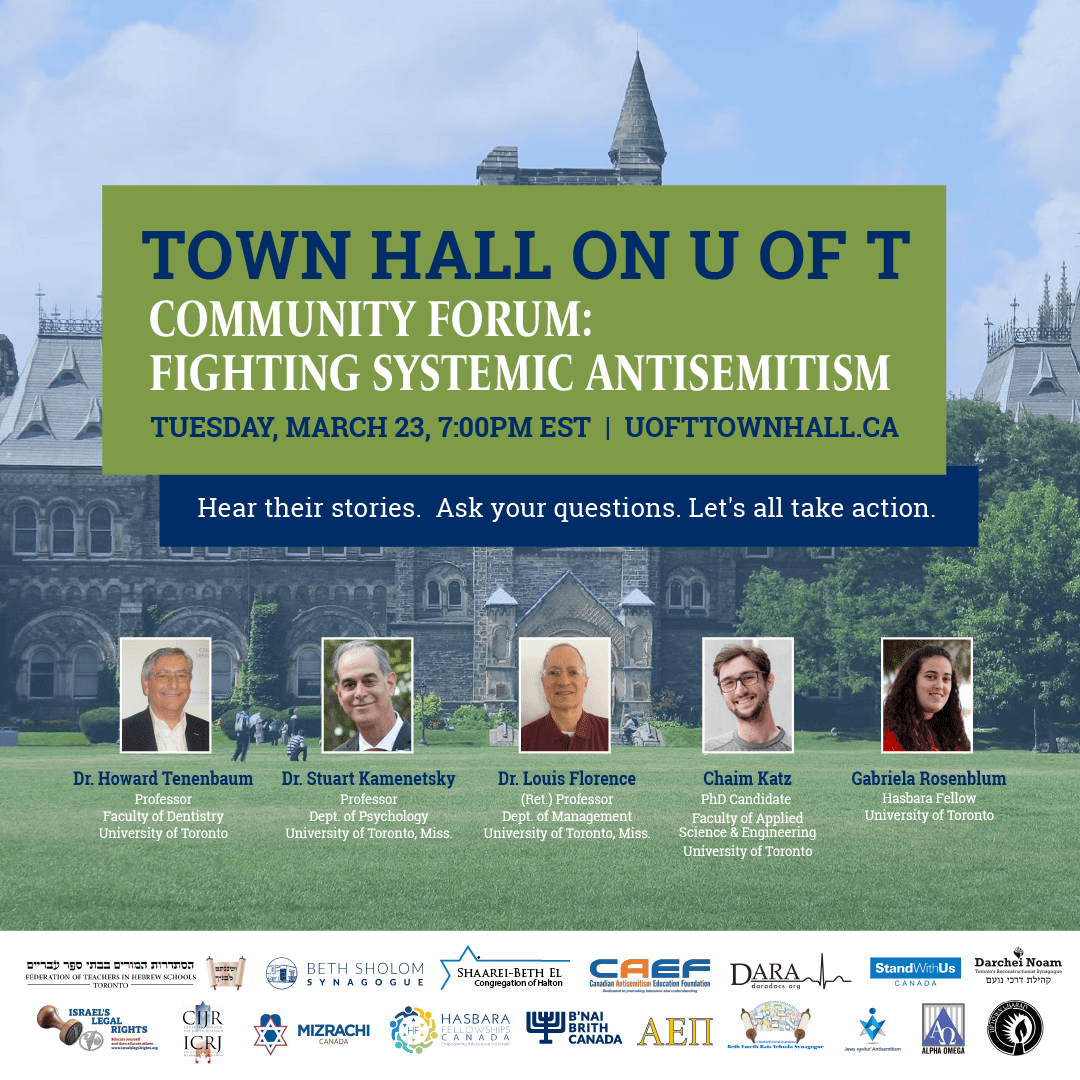 The University of Toronto has an antisemitism problem – and the Jewish community has had enough of it.
For years now, Jewish students and faculty members at U of T have tried to call attention to the lack of action on the university's part in preventing and addressing particular antisemitic incidents. From the infamous kosher food scandal to discrimination and slurs going unpunished, the university's leadership has failed to address this issue time and time again.
Enough is enough. It is time for our entire community to come together as one united voice and demand better from one of our country's largest and most prestigious institutions of higher learning.
On Tues. March 23, at 7:00 PM EST, please join a group of concerned professors and students, supported by a broad coalition of Jewish communal organizations and synagogues, for a special virtual town hall event in which we will all learn more about the situation and work together to decide on a pathway forward.
The town hall will be livestreamed publicly at uofttownhall.ca, and the participants will be taking questions from the public during the event.
Our collective, unified voice must be heard loud and clear – inaction on antisemitism is unacceptable.
If your synagogue or organization has not already signed up as a community partner for the event, please email [email protected] to let us know you'd like to join.