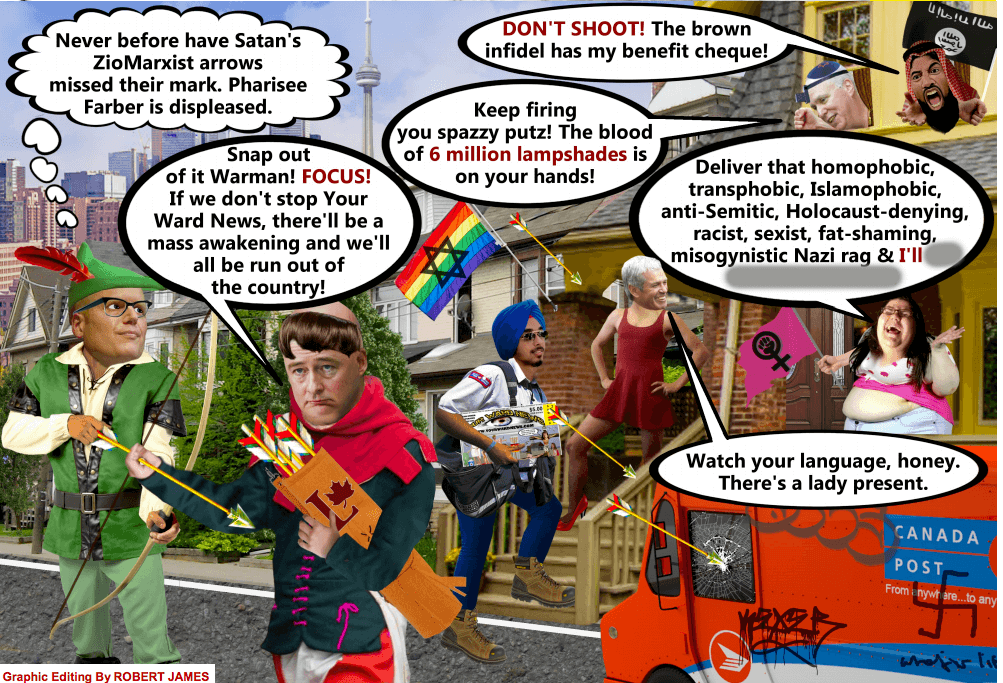 York University has vowed to stop the circulation of Your Ward News – a publication deemed by various human rights groups as antisemitic, racist and homophobic – after copies of it were widely distributed on York's Keele campus.
A spokesperson at the York University President's Office told B'nai Brith Canada that it "will take appropriate steps to ensure that this publication is not being distributed or delivered to locations on campus."
B'nai Brith alerted the York administration after copies of Your Ward News were found on official newsstands scattered throughout the Keele campus, including the Lassonde School of Engineering and the Central Square Complex.
Public Services Minister Judy Foote banned Canada Post from delivering Your Ward News last June after a campaign mounted by the Jewish community and anti-racism groups.
"Because Your Ward News is simply the rantings of a discredited and vengeful individual, and has no legitimacy as a news publication, there is no reason for it to be distributed on campuses," said Amanda Hohmann, National Director of B'nai Brith's League for Human Rights. "We are glad to see that York University has taken the appropriate step of removing it, and freeing up space to display legitimate publications of value for the student body."
James Sears, the publication's editor-in-chief, is a former physician who was stripped of his licence after sexually assaulting patients. He has also founded the New Constitution Party of Canada, a neo-fascist outfit which claims to incorporate "the heart of Chancellor Adolf Hitler." The Party hosted Holocaust denier and former Green Party candidate Monika Schaefer at a Toronto lecture in August.
York University, which has a large Jewish student population, has been roiled by allegations of antisemitism for years. In September, York dismissed lab technician Nikolaos Balaskas after B'nai Brith exposed his antisemitic posts on social media.