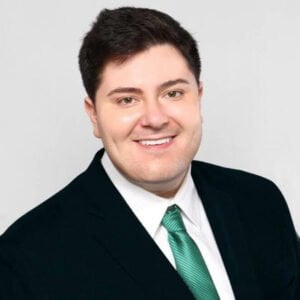 Earlier this month, swastikas and hate graffiti were discovered in a lecture room at York University, an incident currently under investigation by the Toronto Police Service as "mischief." In response, York came out with recycled statements about tolerance and how York remains a "safe and respectful environment" – even considering the "often politicized atmosphere." Jewish groups also unequivocally condemned the incident.
What seemed like a pretty routine procedure, however, was underscored by two irritating issues.
Firstly, and certainly not cutely, this isn't about a "politicized atmosphere." I mean, what's political about a swastika being drawn onto a blackboard at York University, possibly Canada's most notorious campus in terms of anti-Jewish hostility? (Though, I could argue that York is currently losing ground to Ryerson in this regard.)
Second is the abjectly pitiful statement released by the York Federation of Students (YFS), York's undergraduate student union. Forget the Palestinian Roots mural, or the fact that YFS gave a platform (page does not exist) to avowed Hamas supporter George Galloway, or the years YFS has spent raising support for the boycott, divestment and sanctions (BDS) movement. The ignorance and apathy found in YFS's response to this incident is so profound that it actually strains the imagination.
In a statement from President Chenthoori Malankov, YFS, a union that, as you can see, has spent the past 14 years actively marginalizing Jewish students on campus, claims to all of a sudden "remain in solidarity" with them. Meanwhile, Malankov wasted no time in seizing the opportunity to assign responsibility for this antisemitic hate graffiti on U.S. President Donald Trump.
Let me be clear: there is no evidence that Donald Trump's election has caused an uptick in antisemitic incidents in Canada. According to B'nai Brith Canada's Audit of Antisemitic Incidents, instances of antisemitism have been on a gradual rise for over the past decade, far before Trump came to power. Sadly, bomb threats called into Jewish community centres are more common in North America than you'd think.
Equally offensive about the YFS's statement in condemning antisemitism on campus is that it couldn't simply be just about the issue at hand: the racist targeting of Jewish people. Of course, it needed to include other marginalized groups like Muslims, women and immigrants, and laughably even a blurb about the YFS's solidarity with indigenous peoples – while simultaneously organizing events against Zionism, the indigenous rights movement (and to this day the only successful one) of the people to whom this statement was meant to show solidarity with: the Jews.
The irony of the YFS claiming to support indigenous peoples while failing to realize that all Jewish people are in fact indigenous to Israel (hence, Zionism) is almost too much to bear.
Additionally, interconnecting antisemitism with other forms of oppression on paper is much different than doing it in practice. Anti-racist programming that is part of (page does not exist) the YFS's "commitment to combating and challenging oppression" is predictably bereft of workshops dealing specifically with hatred and marginalization of the Jewish people, though there is programming for other marginalized groups on campus.
Given that Jewish people remain the most-targeted victim group of hate crimes in Toronto (according to statistics released by the Toronto Police Service last week), you'd think a program aimed at eradicating antisemitism would be warranted. You'd also think that the YFS would be more sensitive on how it deals with issues like BDS and Israel Apartheid Week, both of whom directly lead to incidents of antisemitism on campus.
But after all, why would the YFS take seriously a form of oppression they work so diligently to perpetuate? Apathy and ignorance are the predictable outcomes in this scenario.
I challenge those reading this to find a more pathetic statement that better epitomizes the tragedy of the pattern of insincerity and light heartedness in the contemporary progressive political discourse.
Bet 'cha can't.
Willem Hart is a volunteer with B'nai Brith Canada and is currently finishing up his undergraduate degree at York University. He's been involved in Israel advocacy and education through Hasbara at York, and is also an alumni of the StandWithUs Canada Emerson Fellowship.