Quebec Confidential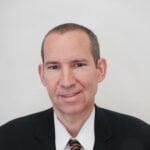 MONTREAL – I think it is safe to say that, 72 years after the Allies defeated Nazi Germany and the Axis powers, Holocaust Remembrance Day has never been more visible in Montreal.
Last week, there were two high-profile Yom HaShoah ceremonies: the community-wide commemoration at Tifereth Beth David Jerusalem Congregation in Cote Saint-Luc and the B'nai Brith Canada-inspired program at Montreal City Hall, which Mayor Denis Coderre – who has built a close bond with the local Jewish community – officially adopted last year.
On Sunday night, Coderre became the first Montreal mayor to attend and speak at a community-wide Yom HaShoah ceremony. Even though attendees were asked to hold their applause, many of the estimated 1,500 people on hand could simply not hold back their appreciation for the former federal cabinet minister.
"Shalom, Erev Tov," the mayor began. "It is an honour to become the first Montreal mayor to participate in Yom HaShoah. It is our community obligation to remember the Shoah."
Coderre also spoke of the city's zero tolerance for hate crimes, praising Holocaust survivors in attendance for their resilience. "You are a source of inspiration for me," he said, announcing that he will soon "formally recognize the enormous contributions of survivors at a special event."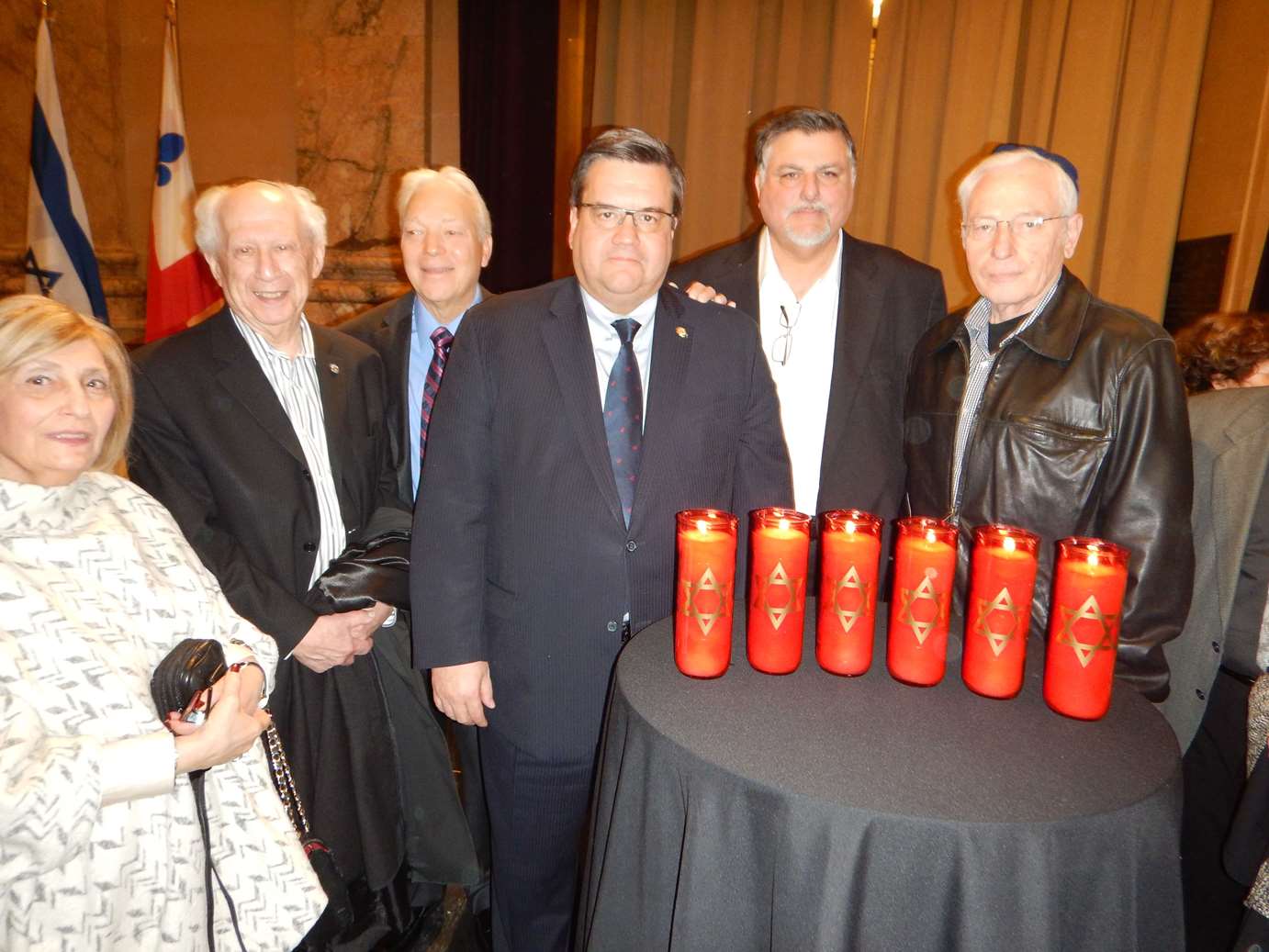 The format adopted for the official Yom HaShoah ceremony remains consistent each year. The Bialik or JPPS Choir open proceedings with the song "Undzer shtetl brent (Our Village is Burning)," a Yiddish poem–song written in 1936 by Mordechai Gebirtig in response to the pogrom of Przytyk on March 9, 1936.
Next, co-chairs Doris Steg and Judith Nemes Black give their opening remarks, followed by an address from the Consul General of Israel and the lighting of six candles by survivors and members of their respective families. As the survivors are called to the stage, their recorded testimonies are played on large screens, and you can literally hear the gasps from members of the audience as they hear of the horrors they endured.
We are truly fortunate to be able to hear their testimonies firsthand. For many, despite hearing such stories again and again, they still have a hard time coming to terms with the fact that six million Jewish individuals were brutally murdered simply because of their religion.
As I turned the pages of this year's program, the memories of past B'nai Brith Yom HaShoah ceremonies came flooding back. B'nai Brith's Quebec office first initiated this event on the steps of City Hall well over a decade ago. It first it targeted a small, but humble, audience, and each year attendance continued to rise in numbers.
Last year, Coderre, no doubt influenced by his valuable advisor Howard Liebman, moved the event to the Hall of Honour, attracting students from Jewish, public and private schools to participate in the candle-lighting ceremony. Coderre, his senior councillors, Lionel Perez and Russell Copeman, and another executive committee member Jim Beis (responsible for communities of diverse origins) spoke, as did Israel Consul General Ziv Nevo Kulman, Rabbi Lisa Grushcow from Temple Emanu-El Beth Sholom and survivor Sidney Zoltak. The Bialik choir also performed.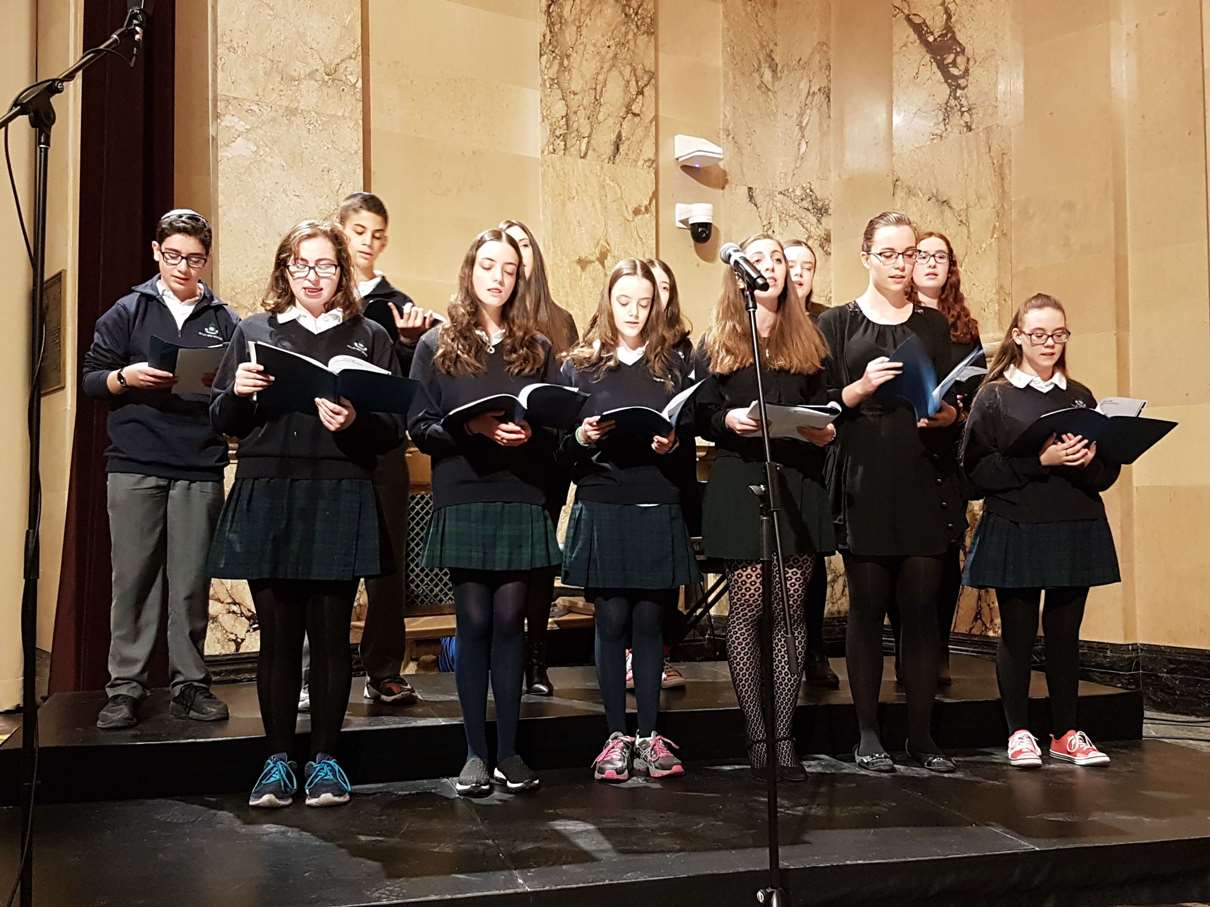 "I stand in awe of survivors who come each year to share their stories" said Rabbi Grushcow.
B'nai Brith Canada was well represented by Harvey Levine, Janna Minkovich, Ted Greenfield, Sharon Freedman, Aaron Remer and Jerry Tarasofsky. Coderre was proud to state that Montreal is the only city in Canada which holds such a ceremony. He spoke about having visited Yad Vashem in Israel, an experience that clearly had an impact upon him. "Antisemitism has no place in Montreal," he declared. "Maybe there are some politicians who want to build walls. I want to build bridges."
Tarasofsky, who has been involved with B'nai Brith since he was 12, greatly appreciates the Yom HaShoah ceremony for it was he who led a committee to make it happen. "I was active in the many prior years for the events on the steps of City Hall," he said. "Two years ago, I led a committee to expand its visibility to the broader Montreal community. The city saw the program that we were planning and decided, with our blessing, to make it an annual event.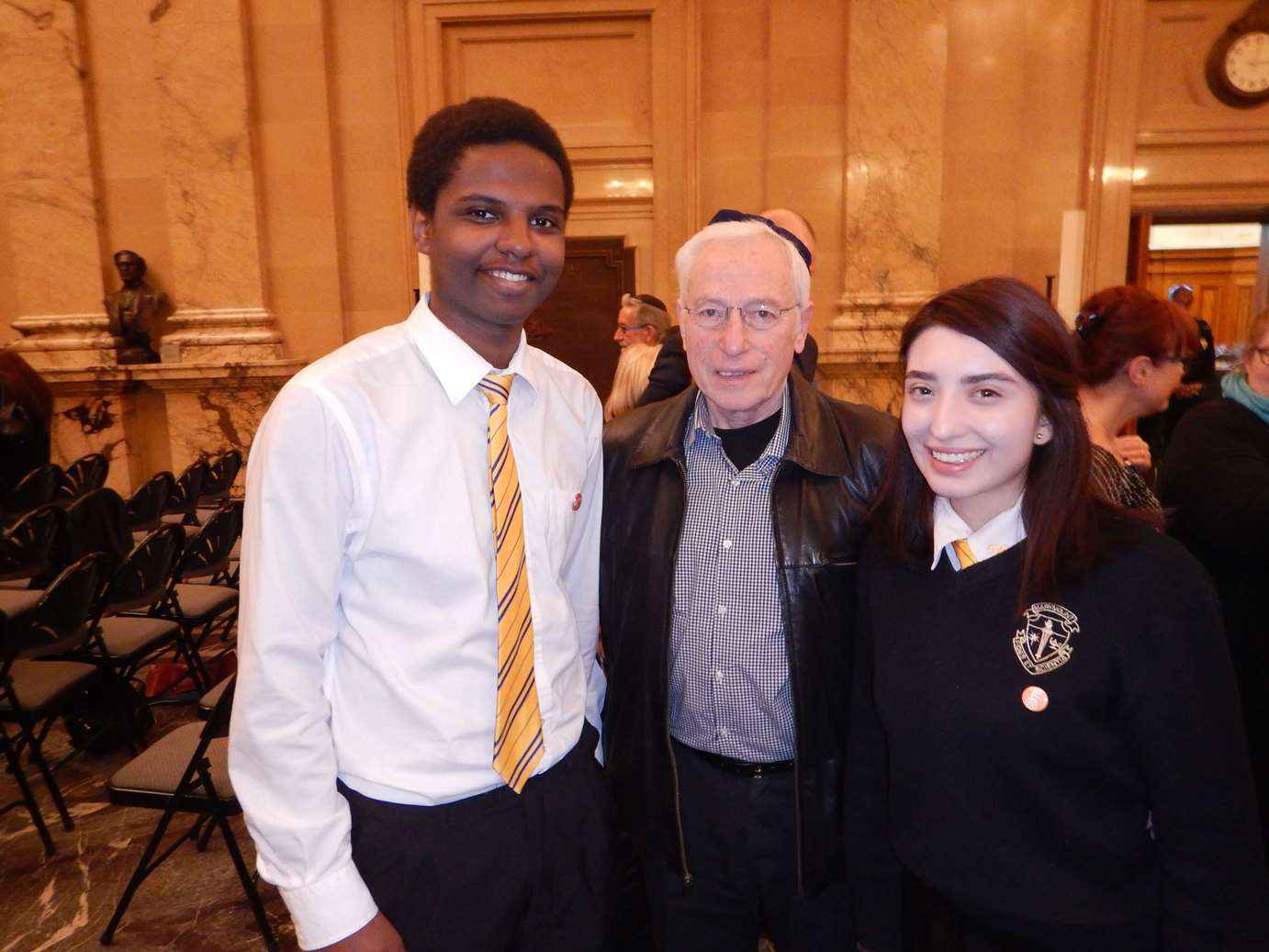 "Due to business activity I could not attend the event last year. From what I heard it was good. But from those that attended this year, they thought that it was far superior. We are proud that it now has achieved a level of broader community exposure which we could only dream of before."
Zoltak, who is a regular on the speaking circuit, was born in Poland. He was eight at the outbreak of World War II but, thanks to the bravery and kindness of a family of strangers who hid him in their barn, his family survived to the end of the war. Following two years in a Displaced Persons Camp in Cremona, Italy, he and his mother (his father had died at the camp) came to Montreal where he finished school and began to exercise his natural inclination as an entrepreneur, becoming an insurance agent in 1965.
"This was the first time in five years that I was in Montreal during the Yom HaShoah commemoration period," Zoltak said. " The other five years I was with the March of the Living.  As I remember, five years ago, on Yom HaShoah many of us would go to Ottawa to participate in a Parliamentary organized day of remembrance.  This year, all the activities were held in the city, and some commemorations or testimony was delivered before Yom HaShoah.
"I must say that the commemoration at the synagogue on Sunday night was emotional, respectful and well-done, and the commemoration at City Hall was exceptional," he said.
Mike Cohen is B'nai Brith Canada's Quebec news bureau chief, a veteran writer and municipal politician. He can be reached at [email protected]. Follow him on Twitter@mikecohencsl