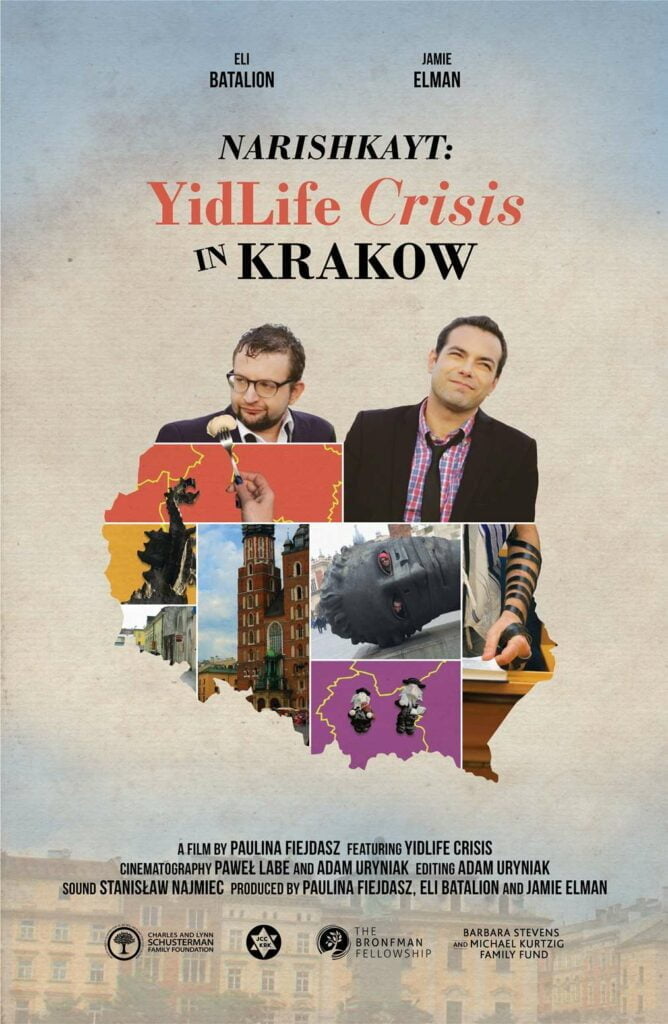 July 13, 2018
QUEBEC CONFIDENTIAL | By Mike Cohen
B'nai Brith Canada
MONTREAL – When YidLife Crisis made its debut as a web series just over three years ago, creators and stars Jamie Elman and Eli Batalion had no idea it would become the cultural phenomenon it is today.
The series follows the hilarious antics of Chaimie (Elman) and Leizer (Batalion), childhood best friends and debating adversaries experiencing life to the fullest as modern-day Jews. Spoken almost entirely in their grandparents' Yiddish (with English subtitles), the series is best described as a comedy mashup of Seinfeld and Curb Your Enthusiasm.  
Amid resounding success with their first season, YidLife Crisis has grown into a global cultural brand, creating spin-off series Global Shtetl, 'The YLC Guide to… videos, a successful blog 'YidLife Writes' and now a new short film documentary Narishkayt: YidLife Crisis in Krakow.
I was curious how the documentary on Poland came about after viewing the 37-minute film for myself.
"We had been touring various cities in North America and then we went to the United Kingdom," Elman said in an interview. "While in Europe we thought it would be special to bring a live show to Krakow. After all, Poland is the birthplace of Yiddish and Ashkenazi culture. I had last been there for the March of the Living in 1992. Eli had travelled there 10 years ago to trace his family connection."
Jonathan Ornstein, an American who serves as Executive Director of the Krakow JCC and is credited as the architect of the rebirth of Judaism in Poland, was so excited the duo planned to visit that he arranged the live show to be held at a 16th century-era synagogue. A friend of Polish producer and director Paulina Fiedjasz, Ornstein made the introduction that gave birth to the documentary-style film of Chaimie and Leizer's search of their Yiddish and Ashkenazi culture. Narishkayt (Yiddish for "silliness") follows the duo on the page of Polish past and present.
The documentary recently had its premiere as part of the Jewish Culture Festival in Krakow and was received with laughter and praise from the large multicultural audience in attendance. There are plans for the Canadian premiere in Montreal, followed by the Ashkenaz Festival in Toronto in early September.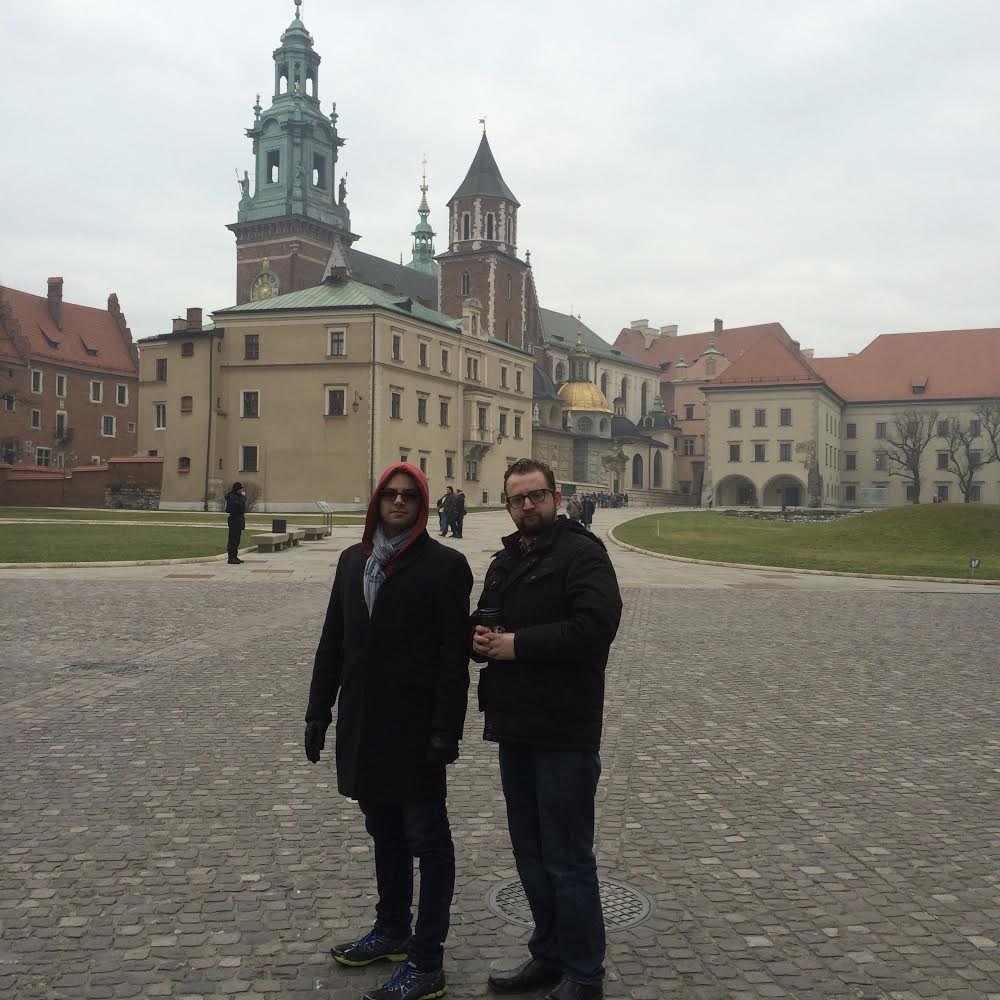 What's next for the talented comedians tapping into their Jewish Canadian roots?
Their interactive stand-up comedy show YidLive has been requested across North America with hopeful stops in Florida during snowbird season, as well as beginning production on Season Three of their web series.
"We get asked to do shows across North America," said Elman.  "We've recently been to Kansas City and Detroit and have Seattle coming up soon. That having been said, there's nothing like a hometown crowd – in particular with our parents in the audience – to put the pressure on."
Mike Cohen is B'nai Brith Canada's Quebec news bureau chief, a veteran writer and municipal politician. He can be reached at [email protected]. Follow him on Twitter at @mikecohencsl.