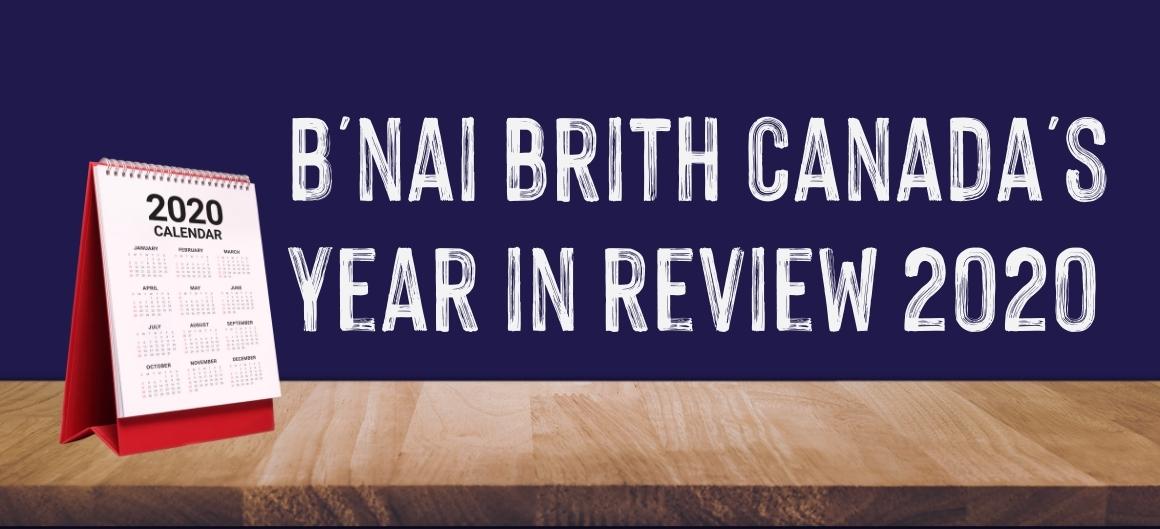 The year 2020 has been highly challenging and we will not miss it. COVID-19 has affected us all in a wide variety of ways. As the Jewish people have always done during dark periods of crisis, however, we relied on our constant hopes for a brighter future and our willingness to help one another when in need.
With your vital and much-appreciated generosity, B'nai Brith Canada was able to stand up for human rights in 2020 and make an immense difference in the lives of our community's most vulnerable. Just when they needed us most, you helped make it possible for us to be there for them and provide them with a lifeline.
With your ongoing support, our commitment to this mission will continue in the coming year and beyond.
Please enjoy this video, looking back on some of the highlights of B'nai Brith Canada's efforts in the past year:


From our National Chair, Franklin Switzer, our CEO, Michael Mostyn, and all of us at B'nai Brith Canada, we wish you a Happy and Healthy New Year – and thank you!