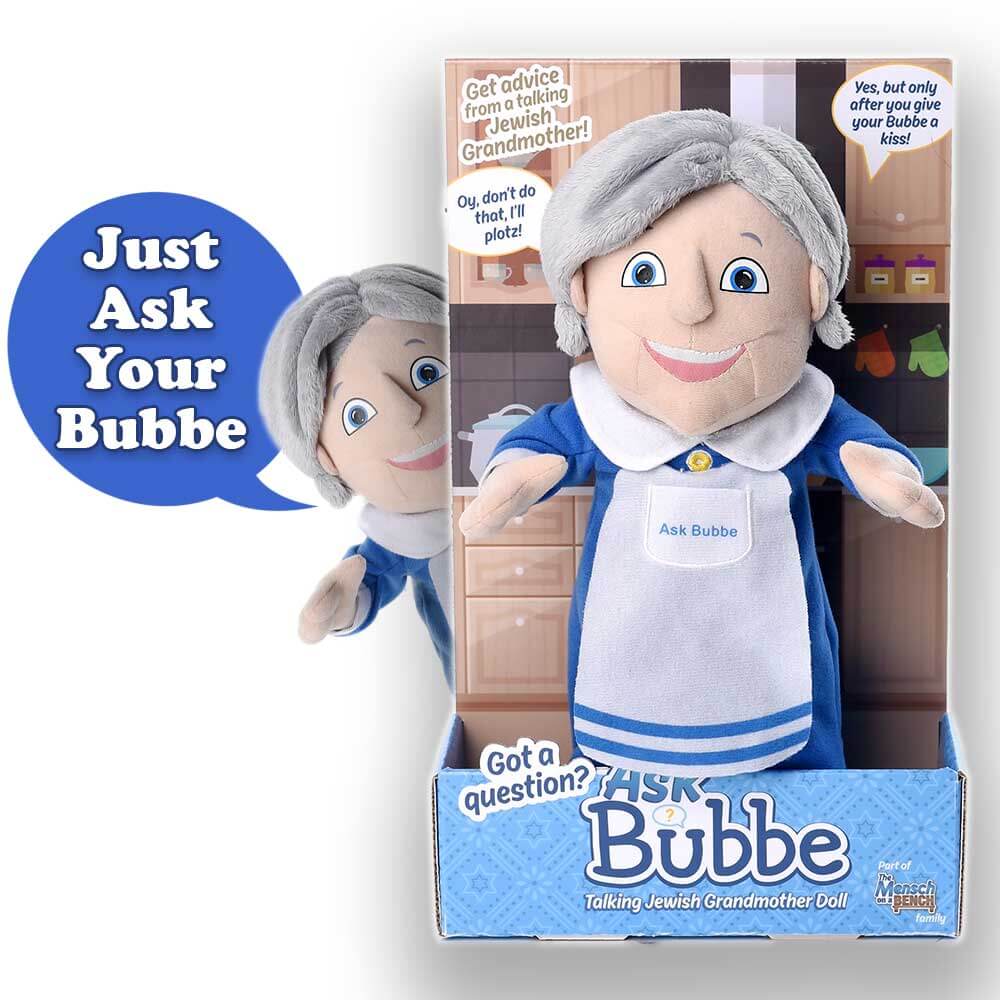 Dear Friends,
It is our sincere pleasure to wish you a very warm and sweet Hanukkah, and a happy holiday season!!! We hope you are spending it making wonderful memories, surrounded with loved ones, friends, and family.
In the spirit of the holiday season, B'nai Brith Canada is teaming up with Neal Hoffman, founder of Mensch on a Bench, to offer you the chance to win a free Ask Bubbe – the talking grandma doll!
To win, simply share your most memorable Hanukkah story to communications@bnaibrith.ca or via Facebook and Twitter by using the hashtag #HanukkahStories. The winner will be announced and contacted directly on Tuesday, Dec. 27, coinciding with the fourth night of Hanukkah.
Good luck, and Chag Hanukkah Sameach!