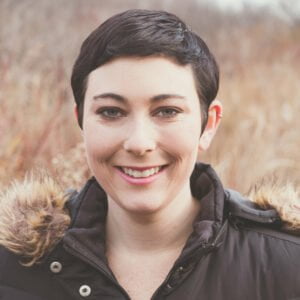 Universities Canada is an organization that, according to its website, provides "university presidents with a unified voice for higher education, research and innovation."
The group aims to "foster collaboration among universities and governments, the private sector, communities and international partners to help build a better world" and to "find solutions to the most pressing challenges facing our world." You can check out more info here.
Last week, at its fall membership meeting, the group took a step toward this goal by voting in favour of adding "place of origin" as a new criterion to member universities' anti-discrimination policies. It will sit alongside such other discrimination criteria as race, religious belief, and sexual orientation.
Despite assurances by members of the organization that the change was not made in response to any specific event or issue, it is widely seen as a blow against the boycott, divestment and sanctions (BDS) movement on campus. For example, once implemented, the new anti-discrimination criterion will work to prevent movements like that of last February, when McGill University made headlines for the school's pro-BDS Action Network trying to have a BDS motion ratified.
While this change is an absolutely needed step in the fight against anti-Israeli actions, it does raise some doubts and questions. For example, Universities Canada spokesperson Helen Murphy said that the "new criterion has been developed through a series of consultations and discussions by Universities Canada members over the past six years."
I understand that these things take time, but six years? Should you really even need any consultations to decide whether or not it's acceptable to discriminate against someone based on where they're from? Particularly given that the Canadian Charter of Rights and Freedoms already prevents discrimination based on "national or ethnic origin," I would have thought the addition would be a given.
I'm also unsure just how effective the change will really be. It's great to have the words on paper, but the university administration needs to follow through with enforcing this policy. In just the last few months, we've seen a University of Lethbridge professor using his classroom to spread anti-Israeli and anti-Zionist ideas, deny the Holocaust, and promote antisemitic conspiracy theories. We've also seen York University in the news for refusing to remove an anti-Israel mural and for having to fire a faculty member for antisemitic social media posts, along with numerous other cases of anti-Israel protests and actions by students. McGill University, in the midst of student attempts to pass the BDS motion, also saw almost 50 professors from the university write an open letter in support of BDS and denouncing McGill Principal Suzanne Fortier's condemnation of the movement.
In such environments, will a few extra words on a piece of paper really do all that much to combat anti-Israel sentiment? After all, race and religion are already criteria for discrimination, yet we see cases of antisemitic incidents crop up almost weekly. Eliminating support for pro-BDS rallies and anti-Israel events will help make Jewish and Israeli students feel safer in the short term, but I fear it may simply make the movement take a different, more subtle approach, which may ultimately be even more damaging.
Adding "place of origin" as a discrimination criterion is an important symbolic gesture, but let's hope that's not all it is.
Sara McCleary has written extensively on a wide range of topics while working as a news reporter and freelancer. She has also completed a master's degree in history, and further graduate work in interdisciplinary humanities.