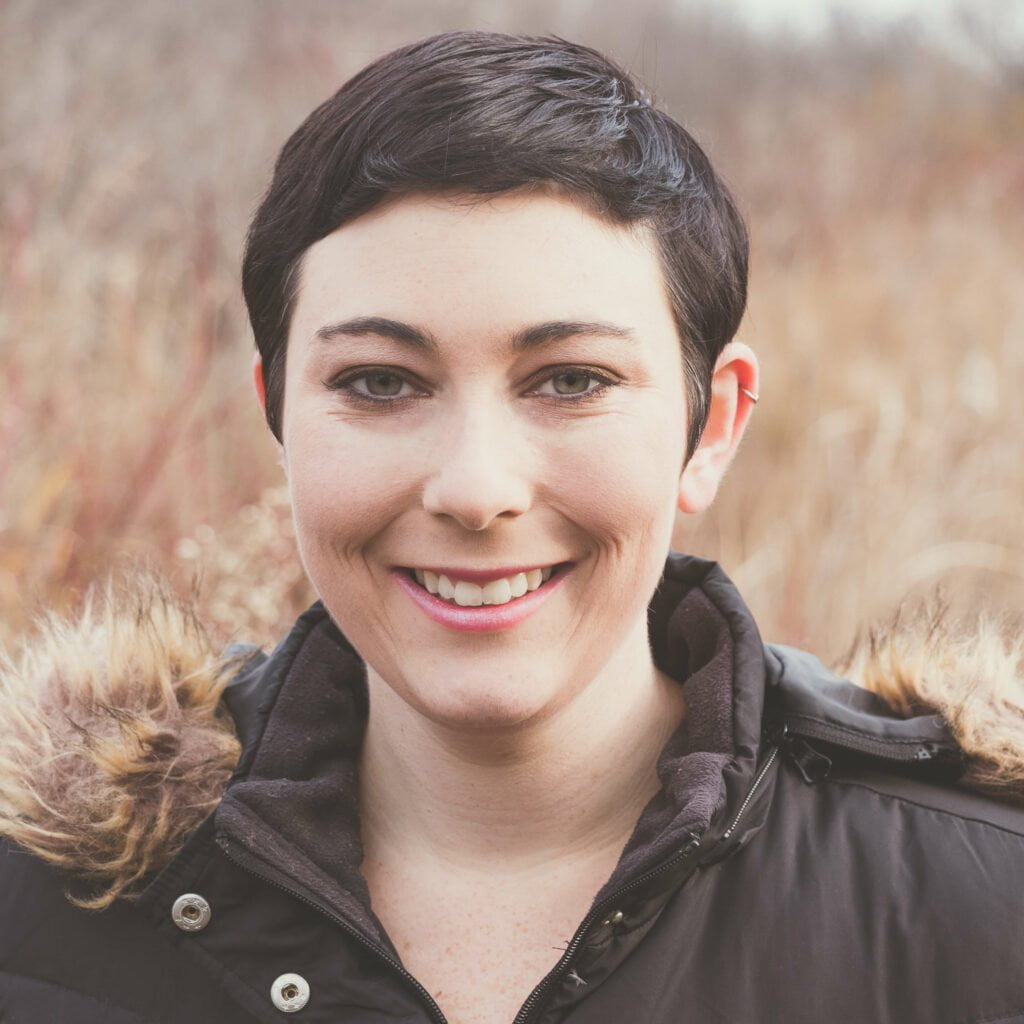 June 19, 2017
Last week, Stats Canada released its hate crime statistics  for the year 2015, finding that hate crimes reported to police rose by five per cent over the year 2014, with 1,362 hate-motivated incidents.
According to the government's numbers, 469 of those incidents were motivated by religion, accounting for 35 per cent.
Unsurprisingly, the report concluded that Canada's Jewish population was the most targeted group for religiously-motivated hate crimes, and the second-most targeted group overall after African Canadians. This statistic remains true despite an overall decline in reported incidents targeting the Jewish community, down to 178 in 2015 from 213 the year prior.
Good luck finding a headline reporting that, though.
Following Stats Canada's report, Canadian media outlets naturally picked up the story. However, not a single one – save for articles from The Canadian Jewish News, and B'nai Brith Canada, of course – mentioned that Jews are the most targeted group for hate crimes, a statistic you'd think would warrant attention. Instead, the articles all focused on the jump in hate crimes against Canadian Muslims.
As Amanda Hohmann, National Director for B'nai Brith Canada's League for Human Rights, said in response to the Stats Canada data, "B'nai Brith Canada condemns hatred against any identifiable group and stands with the Canadian Muslim community in fighting this sudden increase in hate crimes. However it's important to note that the Jewish community, which makes up only one per cent of the larger Canadian population, faces a disproportionate amount of hatred as victims of hate-crimes, and that the Jewish community remains the most frequently targeted of any religious group. It is important for all minority communities to stand in solidarity with one another, as we fight back against racism and hatred."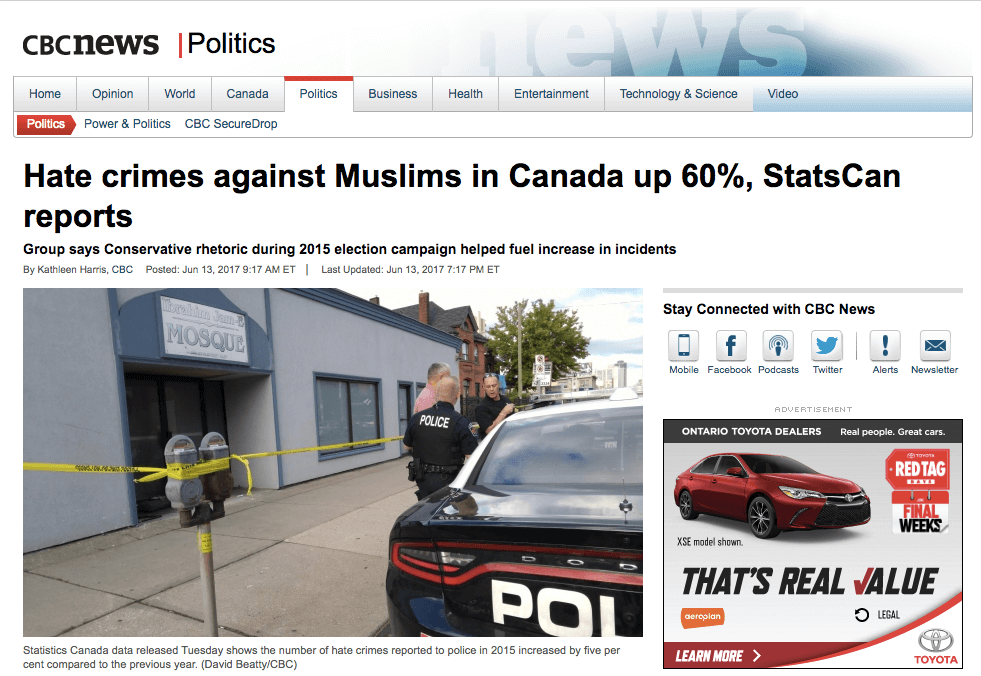 Please, don't get me wrong: a 60 per cent jump in incidents targeting Muslims in Canada over one year is most certainly newsworthy. It's worth exploring the reasons for the sharp increase (many point to rhetoric during the 2015 federal election campaign that made the niqab a contentious issue as a major contributing factor) and it is important to be aware of Canadian societal values.
But, at the same time, I think that it's quite telling that even with that 60 per cent increase against Muslim-Canadians, and a 19 per cent decrease against Jewish-Canadians, antisemitic hate crimes were still the most numerous. There wasn't any politically-charged rhetoric encouraging people to act out against Jews, nor any influx in Jewish refugees to potentially account for the high number of incidents.
Now that's a story, and certainly an important distinction to make. Yet, not a single media outlet mentioned the Stats Canada report in those terms. For most outlets, the staggering number of antisemitic hate crimes was mentioned almost as a passing thought. "Oh, and Jews are still the most targeted, by the way."
Of course, a headline about Jews being targeted for no other reason than that some Canadians are indeed antisemitic might make readers uncomfortable. As I wrote about when B'nai Brith's 2016 Audit of Antisemitic Incidents was released, Canadians seem to like to have something to blame for their fellow citizens' racism. When there's no excuse available, it's easier to just gloss over it.
And that, to me, is the biggest takeaway from Stats Canada's 2015 hate crimes statistics. Even when the numbers against Jews are down, they're still way up. But that reveals an uncomfortable truth about Canada that few want to admit or even discuss.
Sara McCleary has written extensively on a wide range of topics while working as a news reporter and freelancer. She has also completed a master's degree in history, and further graduate work in interdisciplinary humanities.