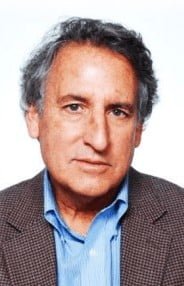 July 24, 2021
TORONTO – It is with deep shock and sorrow that B'nai Brith Canada reports the sudden passing of our beloved Communications Director, Paul Michaels.
As all those who knew him can attest, Paul was among the most caring, genuine and warm-hearted people in our community. As modest as he tried to be, his unmatched intellect was always apparent, and his thirst for learning and growth was contagious. Leading by example, he challenged and inspired many of us to try and be better versions of ourselves.
Paul dedicated decades of his career and life to helping the Jewish community and improving the state of our most challenging issues. He cared deeply about listening to every voice and ensuring that every human being he encountered was treated with seriousness, respect and dignity – no matter what the circumstances.
"Paul was extremely knowledgeable, passionate and caring about the State of Israel, its history and the challenges it faces," said Michael Mostyn, Chief Executive Officer of B'nai Brith Canada. "He did everything he could to share his knowledge with others and educate people in the hopes of a peaceful future. He was a tremendous team player for B'nai Brith and we all will miss him dearly.
"If ever someone embodied what it means to be a 'mensch,' it was Paul. We will never forget him and will do whatever we can to honour his legacy and carry on the causes that meant so much to him."
Our thoughts and prayers are with Paul's loved ones at this time. Our hearts break for his beloved wife Fran, his beloved daughter Samantha and her fiancé Roei, and his beloved son Eric and his fiancée Jessica. May they be comforted among the mourners of Zion and Jerusalem, and may his memory forever be a blessing.