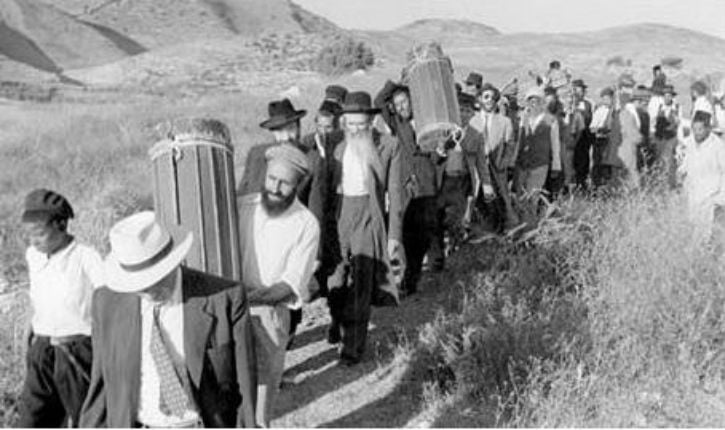 By Tevy Pilc
Writer/Researcher
B'nai Brith Canada
Nov. 30, 2017
Seventy years ago, before the establishment of the State of Israel, there were nearly 1-million Jews living in Egypt, Syria, Iran, Iraq, and throughout the Middle East.
In the years leading up to and following Israel's creation, however, these Jews – despite having a storied presence in the area for millennia – faced systematic discrimination, religious persecution, and harassment. Jewish properties were seized, billions of dollars in Jewish assets were confiscated, laws were passed prohibiting Jews from working in the public sector and all Zionist activity was outlawed.
This led to an exodus of about 850,000 Jews who were forced to flee their homes from across Arab Lands and Iran. These refugees are honoured in Israel every year on Nov. 30, The Day to Mark the Departure and Expulsion of Jews from the Arab Countries and Iran (also known as Jewish Refugee Day).
To recognize Jewish Refugee Day and the hardships Jewish refugees were forced to endure, B'nai Brith Canada has developed a short film featuring Canadian human rights activist Judy Feld Carr, who singlehandedly smuggled more than 3,000 Jews out of Syria.
Canadian politicians will also mark Jewish Refugee Day today. Conservative MP David Sweet and Liberal MP Anthony Housefather are both scheduled to give member statements in the House of Commons. Quebec politician David Birnbaum will pronounce a declaration on behalf of the residents of his riding in D'Arcy-McGee.
"Today, we pay tribute to the thousands of Jewish refugees who were forced to leave their homes at a moment's notice with nothing but the clothes on their backs," said Michael Mostyn, Chief Executive Officer of B'nai Brith Canada. "To this day, these refugees have received no restitution or even an apology from the governments that systematically oppressed them."
We encourage you to share B'nai Brith's informative short film, which highlights the little known history of the rescue of Syrian Jewry.