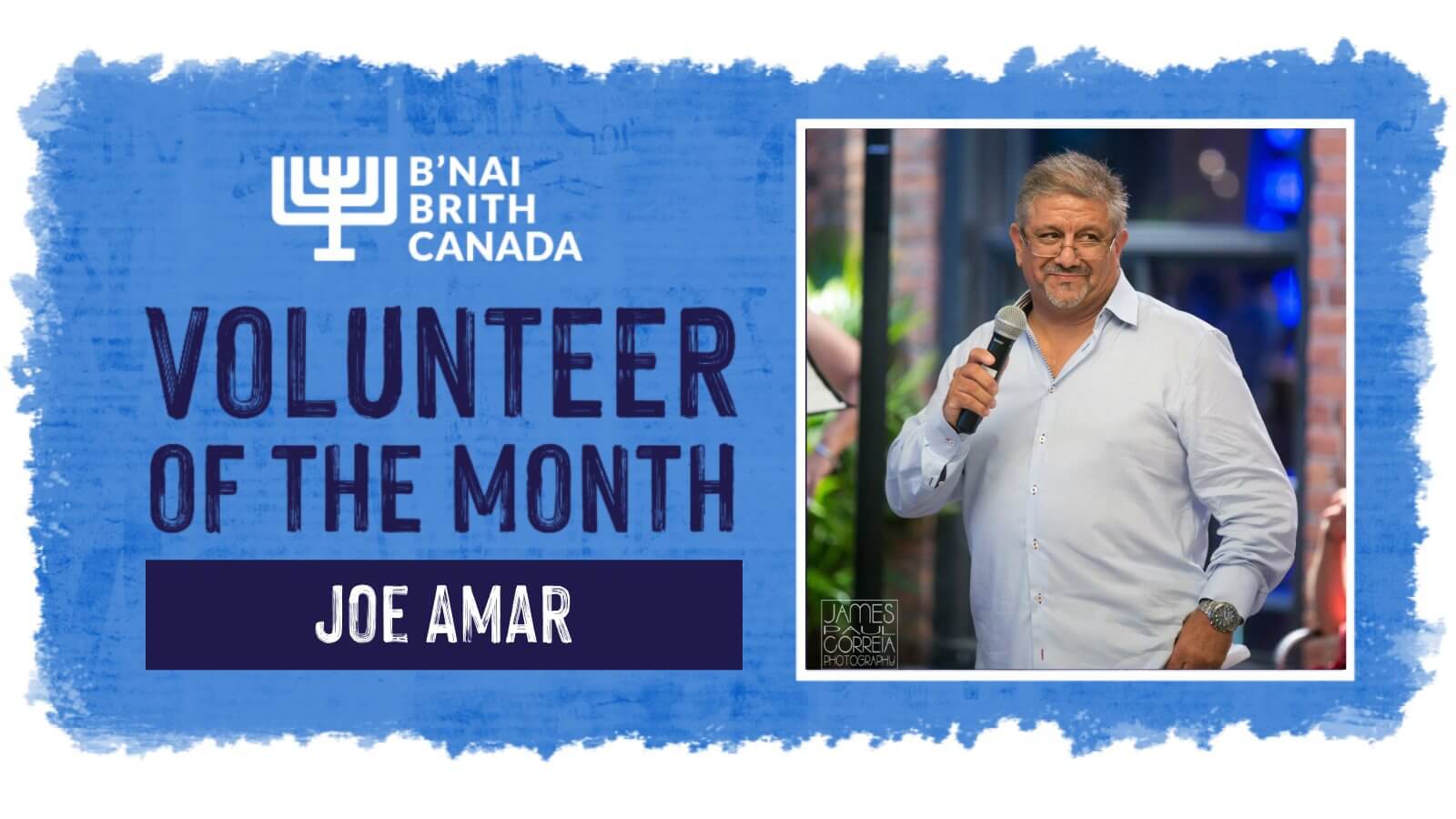 B'nai Brith Canada has introduced a new feature that is being posted regularly at www.bnaibrith.ca/volunteer-with-us.
This feature allows us to pay tribute and express gratitude to exceptional volunteers who have given their time and energy to further the missions of our grassroots, human-rights organization.
We are grateful and proud of

—
Joe Amar is Chair of B'nai Brith's Sephardic and Mizrahi Committee, President of the CCJ (Centre Communautaire Juif) and President of Synagogue Or Shalom in Montreal. "I'm a very community-involved person," Joe said. After following B'nai Brith Canada for years, Joe became a volunteer last summer and has since contributed greatly to the organization.
When approached to start a Sephardic Committee in Montreal, Joe accepted without hesitation. "There's a lot of community history in me and when an organization needs help, I'm always there for them." Since its successful founding, Joe is eager to expand his Committee and get as many people as possible involved in the fight against issues of discrimination in Montreal.
Joe was also tremendously involved with Montreal's Chip Away at Hate Golf Tournament, a charity event supporting B'nai Brith's community programs and advocacy projects. He helped with fundraising and has generously donated to the event as well. "My biggest interest is to get as many people as possible to know about B'nai Brith," Joe said.
Joe Amar is a big supporter of B'nai Brith and all that we do. "I love the cause, love what [you're] doing in terms of [fighting] discrimination, racism and antisemitism." We thank him for his initiative and dedication to furthering B'nai Brith's goals.