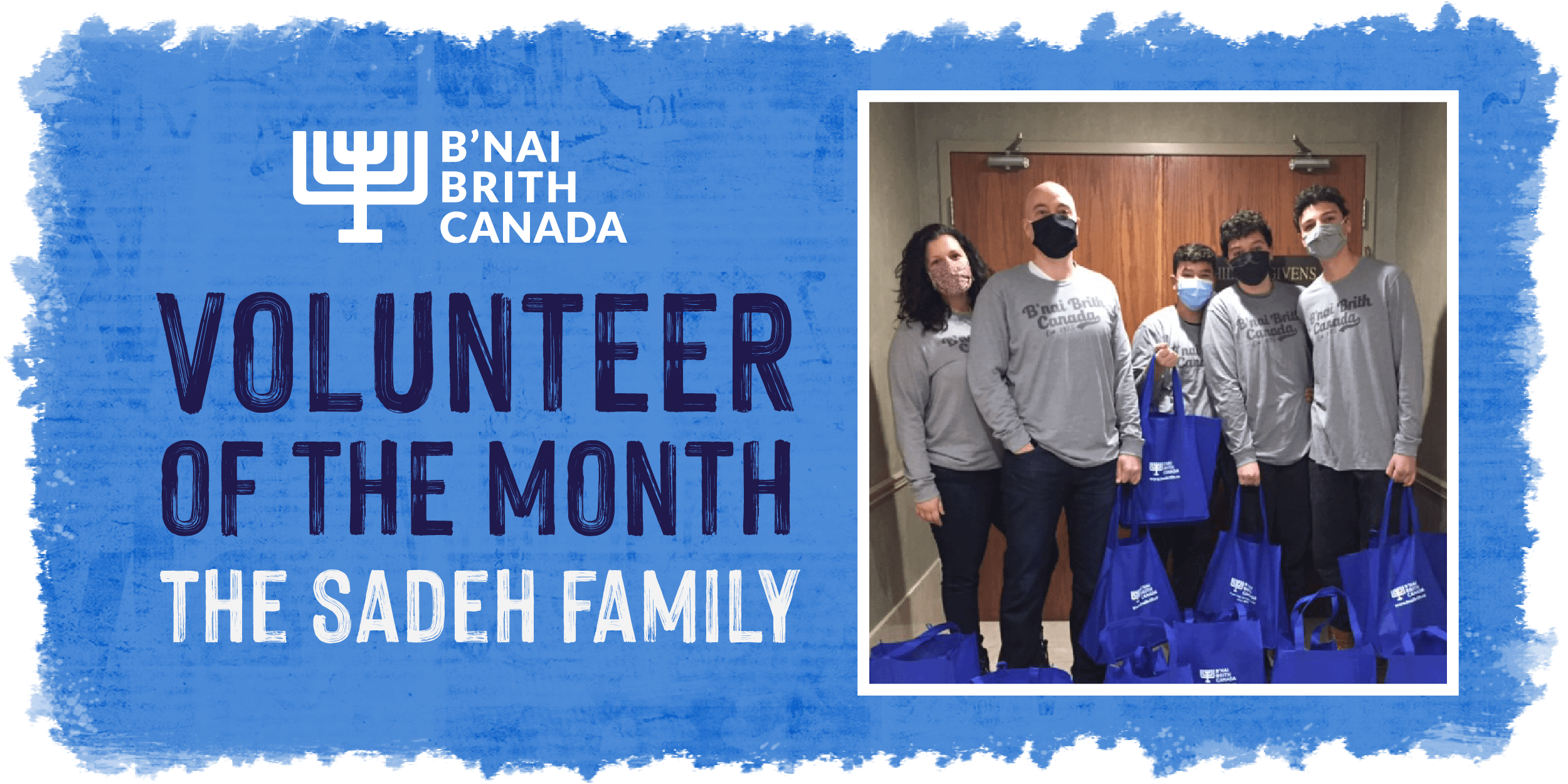 B'nai Brith Canada has introduced a new feature that is being posted regularly at www.bnaibrith.ca/volunteer-with-us.
This feature allows us to pay tribute and express gratitude to exceptional volunteers who have given their time and energy to further the missions of our grassroots, human-rights organization.
We are grateful and proud of

—
Alon and Helen Sadeh and their three boys have been volunteering with B'nai Brith Canada's COVID-19 Emergency Food Program since its establishment at the beginning of the pandemic. The Sadeh boys help pack the Kosher food boxes and Alon and Helen deliver them to those in need each week.
Before becoming a volunteer, Alon played in the basketball league of B'nai Brith Sports. For Helen and her family, B'nai Brith was always a household name. Her mother used to say: "if there's anyone that's going to stand up for us, it's going to be B'nai Brith!"
Alon and Helen have always looked to B'nai Brith as a trusted source to keep informed about what's going on in the Canadian Jewish community. It is through these community updates that they heard about the opportunity to volunteer with the Emergency Food Program.
The volunteering experience has had a profound impact on the family. Delivering to the same people every week for the last year and a half has created genuine bonds between the Sadehs and their recipients. "I never knew just how much our community needed this type of help. Covid exposed a lot of these issues – food insecurity and the elderly's dependence on services such as these."
Teaching the value of caring for others through the generations, exemplifies the principle of People Helping People.
If you would like to volunteer to help with our Emergency Food Program, please contact Sarah at [email protected].