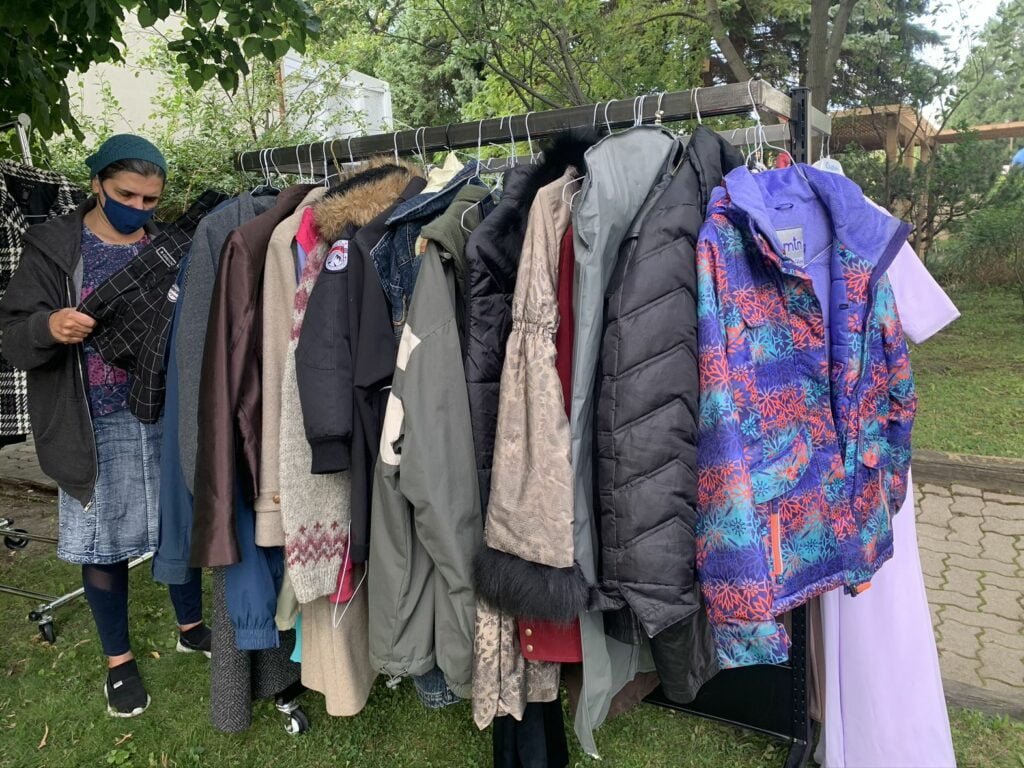 B'nai Brith's pop-up stores work to ensure that people in our community have the clothing they need, free of charge.
We provide "B'nai Brith Bucks" to several charities working with individuals living under the poverty line, who distribute them to their clients. The "B'nai Brith Bucks" are exchanged for clothing in our pop-up stores and offer not only the currency to "purchase" the clothes, but also a sense of dignity to the recipients.

VOLUNTEERS NEEDED
Our pop-up stores are life-changing for those in need, and the next one is launching in a few weeks' time.
We are seeking volunteers to sort through clothing for our pop-up store, June 28 – July 9, from 10am – 2pm (volunteers do not have to work every day).
Please contact Sarah Frisch Israel – [email protected] or call 416 633 6224 x 135 for more information.