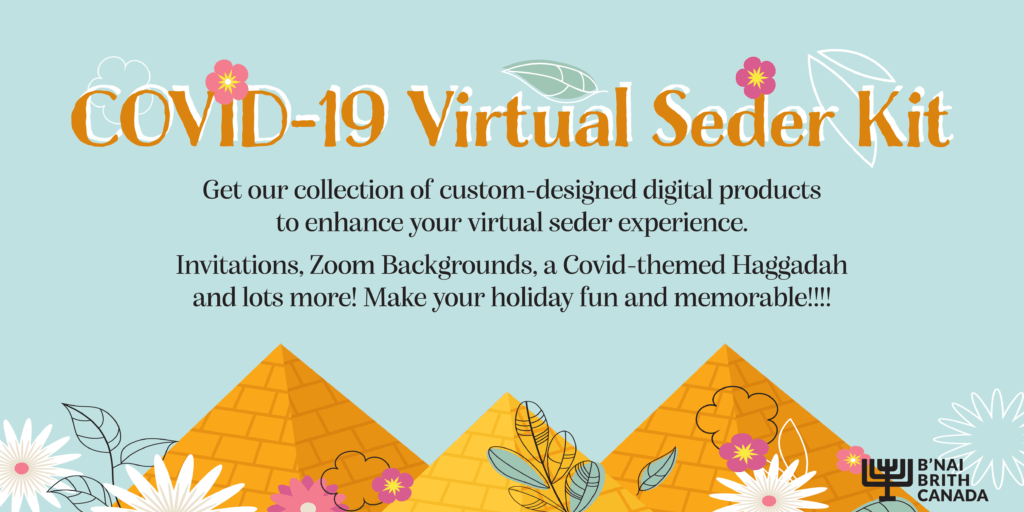 Many, understandably, will celebrate Pesach virtually again this year – and we've got you covered!
This unique Virtual Seder Kit contains goodies that are sure to add a ton of fun to your Seders. First, we will provide you with a choice of custom-designed Seder invitations to send to friends and family! We've also created some unique Zoom backgrounds so you and yours can mix and match your favourite Pesach-themed designs! Once you're set and ready to go, you can make use of our handy COVID-19-themed Haggadah, which will bring a clever and interesting perspective to your celebration. Finally, our COVID-19 Virtual Seder Kit includes a cool matzah recipe that we have tested in our kitchens that you can make easily at home. The only tricky part in keeping the matzah kosher is completing the entire process in 18 minutes flat (no pun intended)!

You and yours can enjoy this incredible digital Pesach kit for a minimum donation of $18 to B'nai Brith's COVID-19 Emergency Food Drive. We provide kosher food boxes to individuals and families in need, all made possible by generous donations from people such as you. For our Pesach boxes, we are packing Kosher-for-Passover food items that tend to be more expensive than our usual essential food items for the vulnerable and at-risk folks in our community.
Included in your kit are:
10 custom-designed digital Seder invitations.
5 unique Passover Zoom backgrounds.
A printable PDF of our thoughtful COVID-19-themed Haggadah.
A beautiful recipe card for homemade Matzah.

You can also click here to purchase Passover Tribute cards for friends and family on our website!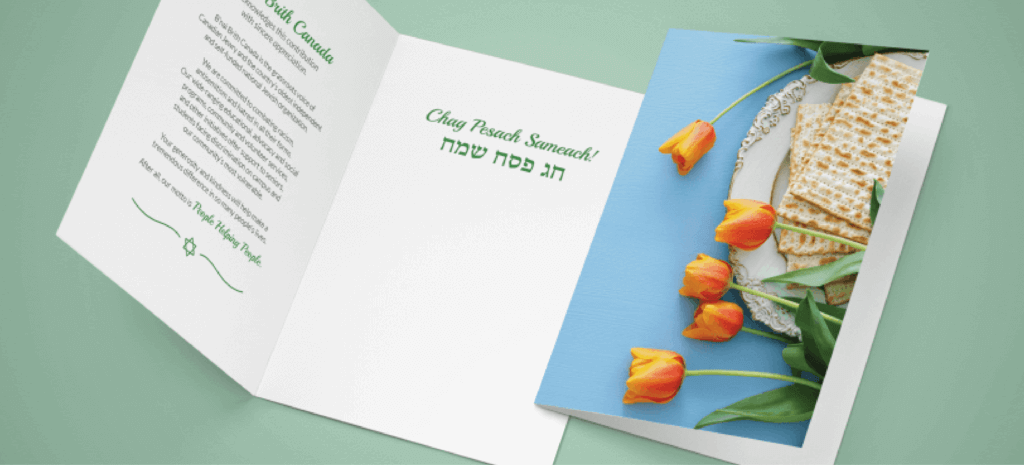 Our Canadian Jewish community is strongest when we stand together. While you celebrate with loved ones using our nifty digital creations, you can rest assured knowing that your donation helped make someone's holiday a little brighter!