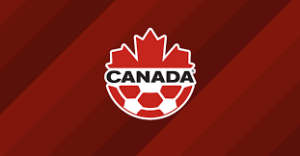 May 26, 2022
VANCOUVER – The day before Soccer Canada pulled the plug on a June 5 exhibition game between the national teams from Canada and Iran, B'nai Brith filed in Federal Court for an order seeking to prohibit Canadian funds from going to the Iranian Soccer Federation.
On Monday of this week, B'nai Brith dispatched a press release disclosing information that Canada Soccer was planning to fund the Iranian Federation $400,000 to cover the team's expenses for its stay for the exhibition match, which was scheduled to be played in Vancouver.
Canada Soccer, which cancelled the "friendly" game on Thursday, had reportedly agreed to the $400,000 stipend even though, according to a report in Iran International, the Iranian team would have needed to spend only $200,000. The Iranian team would have been in position to pocket the remaining $200,000, according to the report.
Michael Mostyn, Chief Executive Officer of B'nai Brith Canada, made it clear Thursday that, despite the cancellation of the game, the organization plans to ensure that no Canadian money whatsoever is given to Iran.
"If there is any money earmarked for Iran, we have major problems with that," Mostyn said. "We would do everything in our power to ensure that any money planned for Iran would instead go to the Canadian families of those who were killed in the shooting down of Flight PS752."
There have been reports stating that the Iranian Revolutionary Guard Corps (IRGC) controls the Iranian Soccer Federation. The IRGC is widely recognized as a terrorist entity. Nearly four years have elapsed since the Canadian Government failed to comply with a parliamentary motion to list the IRGC as a terrorist entity.
Richard Kurland of the law firm Kurland, Tobe, is representing B'nai Brith Canada and expressed delight that the exhibition match was cancelled so quickly after he filed the lawsuit.
"It shows the currency of the name B'nai Brith when it comes to litigation," Kurland said.
Shahin Moghaddam, a Canadian citizen, lost his family on Flight PS752. He was notified by B'nai Brith of the organization's legal action this week. "Thank you to everyone who cooperates and strives in this movement," Moghaddam told B'nai Brith. "It is hoped that justice will be done…"