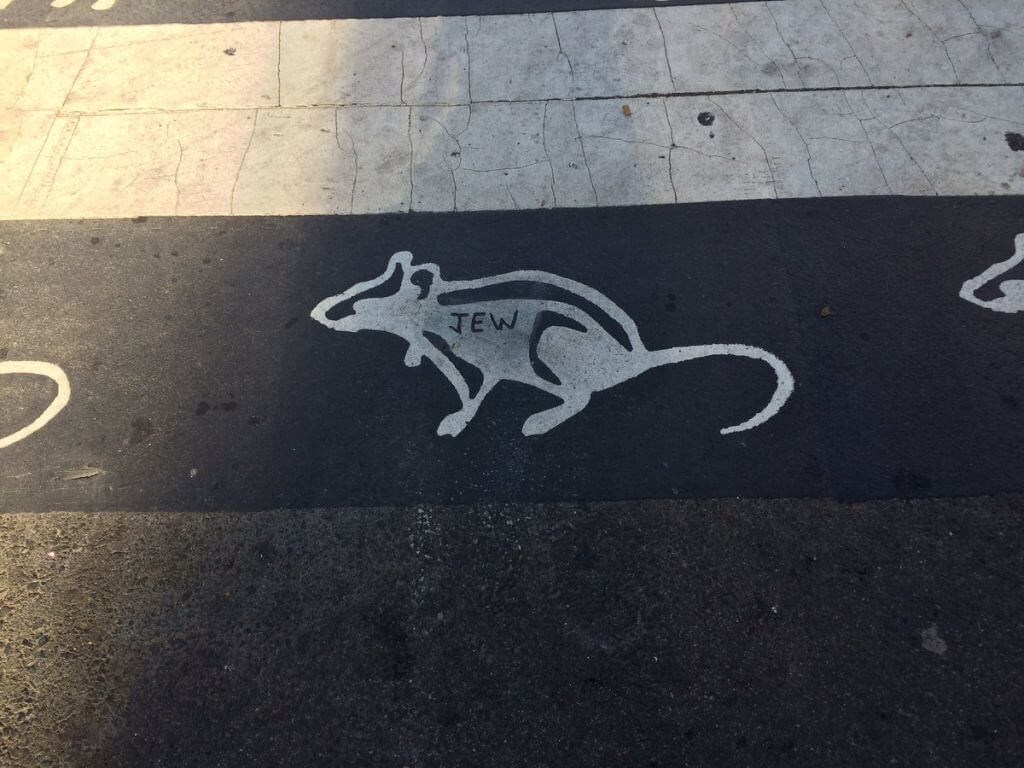 By Jordan Zaitchik
B'nai Brith Canada
For the fifth time this month, the busiest intersection of Washington D.C.'s Chinatown has been vandalized with antisemitic graffiti.
On Monday, police officers found 'Jew' scrawled over an image of a rat, accompanied by swastikas nearby.
The word 'Jew' has overlaid the image of the rat four times prior to it being accompanied by swastikas. They were found near the crosswalk in several spots.
Later that day, D.C. police arrested a 60-year-old man in connection with the graffiti. Generoso Anthony Capodilupo was charged with defacement of public or private property on Tuesday.
The image of a rat is apart of an outdoor art display depicting the Chinese zodiac. The display is on the Barnes Crosswalk, located at 7th and H street in Washington D.C.'s Chinatown neighbourhood.
Local photographer Erin Sutherland said she heard about the vandalism. "Every time I walk through the intersection, I give the ground a little side-eye," she said. On Monday morning, Sutherland saw the hate crime. "I was horrified… I'm Jewish and seeing that makes me very upset."
The antisemitic graffiti appeared several times this month. The images have been cleaned from the D.C. neighbourhood every time and has been filed as a hate crime by the Metropolitan Police Department. The MPD offered a $1000 reward to anyone who was able to identify the vandal before Monday's arrest.
To watch the news report click here.