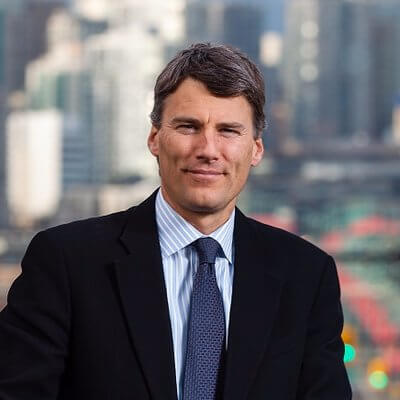 Dec 12, 2017
By Tevy Pilc and Aidan Fishman
B'nai Brith Canada
VANCOUVER – In a statement provided to B'nai Brith Canada and its supporters on Monday, Vancouver Mayor Gregor Robertson denounced the burning of an Israeli flag at a protest Saturday, along with a number of other recent incidents in the city.
"Recently," the mayor stated, "we have seen a number of incidents take place in Vancouver that threaten the inclusivity and safety of our city. From the burning of an image of the Israeli flag in protest to the Jerusalem debate this weekend, to the violent and unprovoked attack of a Muslim woman riding the SkyTrain last week… The City of Vancouver has a zero tolerance policy on hate, racism and discrimination and we will remain very vigilant against acts that threaten the diversity, safety and inclusivity of our city."
"We commend Mayor Robertson for hearing our concerns and confirming that antisemitism in Vancouver's public spaces is unacceptable," said Michael Mostyn, Chief Executive Officer of B'nai Brith Canada. "We remain in touch with the Vancouver Police Department, and expect to see those responsible for the theft and destruction of property held accountable for their actions."
Meanwhile, the people behind the weekend's anti-Israel protests appear to be doubling down on their acts of hatred and intimidation.
Sara Sagaii, one of the protest's organizers, wrote on Facebook that, "Zionism is indeed the worst 'Cancer of the Soul'" and defended the flag-burning, while another organizer, Marion Kawas, claimed that, "Zionist supporters at one point unsuccessfully tried to sabotage the rally and provoke violence," despite video evidence clearly showing that pro-Palestinian protesters initiated the confrontation.
More footage from the anti-Israel rallies in #Vancouver this weekend, where protestors burned #Israeli flags and children chanting to redeem #alAqsa with their "blood" and "souls." #JerusalemEmbassy #vanpoli

In response, B'nai Brith is CALLING FOR ACTION: https://t.co/r33zcjDCom pic.twitter.com/EofjvO5nDA

— B'nai Brith Canada (@bnaibrithcanada) December 11, 2017