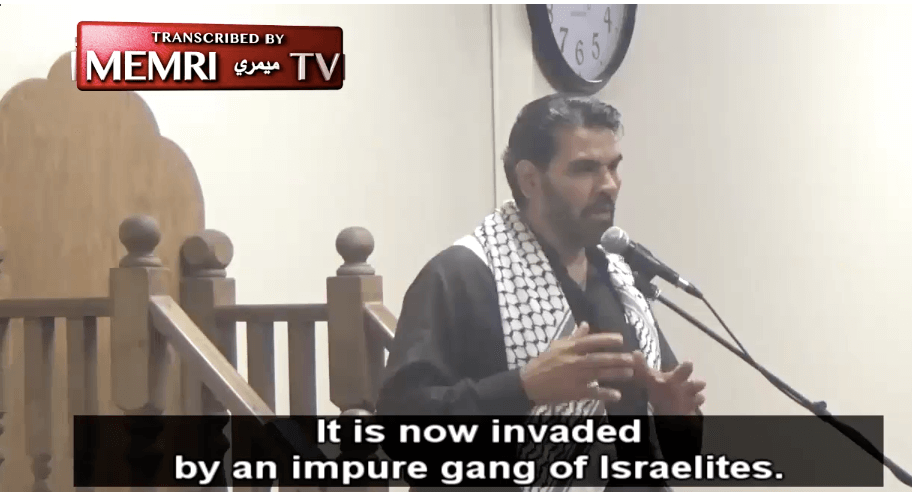 Oct. 31, 2017
VANCOUVER – B'nai Brith Canada is calling for a Vancouver imam to be dismissed after urging his congregation to give Palestinians "money, weapons and expertise" and that it was "an individual duty that we all share their Jihad and their struggle against the Zionists."
B'nai Brith is also demanding that an inquiry be held into the actions of the Muslim Association of Canada (MAC) and its Vancouver mosque, which promoted the imam's remarks by sharing the offensive sermon on its official YouTube channel.
In an English-language sermon delivered on July 28, excerpts of which were published by the Middle East Media Research Institute (MEMRI) on Oct. 30, Tarek Ramadan of the MAC referred to Israelis as "an impure gang" and to Zionists as "the worst of mankind."
He also said that, "The Al-Aqsa Mosque, Jerusalem, and all of Palestine should only be in the custody of the Muslims. It should not be in the custody of the Christians, the Jews, or anybody else."
B'nai Brith has reviewed Ramadan's entire speech, which is still available page doesn`t exist anymore on the mosque's YouTube channel, and has independently verified that all Arabic terms were translated correctly by MEMRI.
"This is an extremely serious development, especially in light of similar incidents at other mosques in Vancouver and across Canada," said Michael Mostyn, Chief Executive Officer of B'nai Brith Canada. "Raising funds for terrorist activities has no place in any house of worship, and the MAC must move swiftly to dismiss this imam.
"Authorities have a duty to investigate this matter."
In September, a Canada Revenue Agency audit of another Vancouver mosque revealed that it was "controlled or influenced" by a Qatari foundation that helped finance Hamas, a notorious terrorist group. In an uncanny parallel to Ramadan's comments, the website of the Islamic Society of British Columbia also contained links to a site urging "violent Jihad" against Jews.
Ramadan's sermon, with its references to "impure" Israelis and the duty of Jihad, bares a striking resemblance to speeches delivered in mosques in Toronto and Montreal  during the past year, one of which has led to criminal charges.
B'nai Brith has filed a complaint against Ramadan with the Vancouver Police Department.