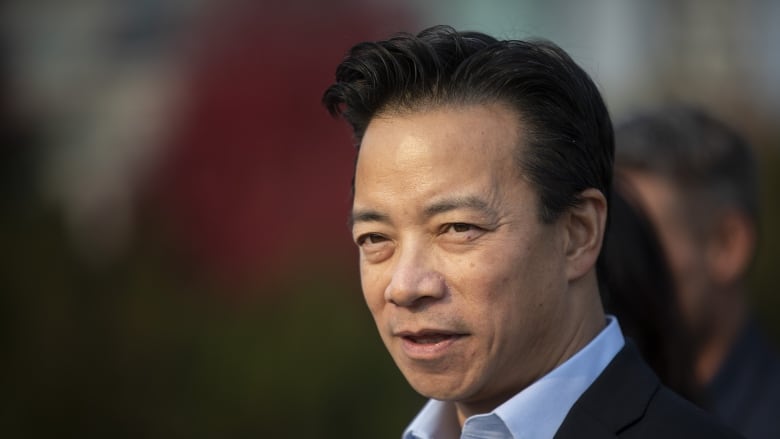 VANCOUVER — B'nai Brith Canada applauds Vancouver Mayor Ken Sim and his ABC Vancouver team for making the fight against antisemitism one of the new administration's first priorities.
B'nai Brith has learned that, at the first session of the new City Council mandate today, ABC Vancouver intends to present a motion to adopt the International Holocaust Remembrance Alliance (IHRA) definition of antisemitism.
B'nai Brith assisted in the preparation of the motion with extensive documentation of the more than 1,000 jurisdictions, including Canada and 44 other countries that previously adopted the definition. Numerous other groups use the definition, including sports clubs, universities and religious institutions such as the Global Imams Council.
The non-legally binding IHRA definition has established itself as a valuable educational tool aiding civil servants in better recognizing and determining what constitutes antisemitism. Ontario adopted the IHRA definition in 2020 and was the only province to experience a decline in antisemitic incidents in 2021.
B'nai Brith alerted ABC Vancouver to the Statistics Canada 2021 report, which shows that Jews, who represent about one per cent of the Canadian population, were the targets of 56 per cent of police-reported hate crimes aimed at religious minorities.
The movement to adopt the IHRA definition as a response to record high numbers of antisemitic incidents is accelerating in Canada. In the past six weeks, Alberta, Manitoba and New Brunswick have all adopted the IHRA definition.
B'nai Brith Canada's 2021 Audit of Antisemitic Incidents recorded a 111 per cent increase of hate targeting Jews in British Columbia, compared with the previous year.
"British Columbia unfortunately contributed significantly to the increase in antisemitic incidents nationally as recorded events in the province rose from 194 in 2020 to 409," said Marvin Rotrand, National Director of B'nai Brith Canada's League for Human Rights. "The Audit revealed an increase in vandalism, violence, harassment and online hate between 2020 and 2021. So it is evident the province sorely needs the IHRA definition to guide its response."
"Mayor Sim is sending a very positive message to the Jewish community that the municipality takes antisemitism seriously," said Michael Mostyn, B'nai Brith's Chief Executive Officer. "Our organization offers our support and resources to aid the municipality. We look forward to Mayor Sim and his team building on this first step and supporting the Jewish community."