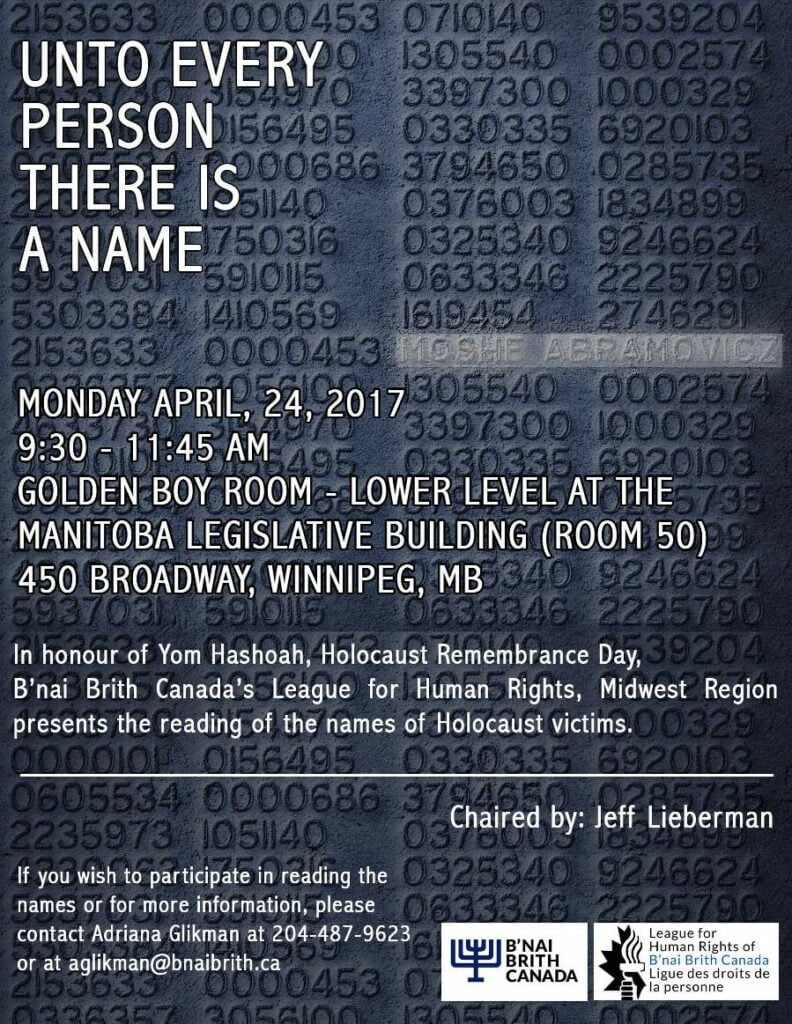 In honour of Yom Hashoah, Holocaust Remembrance Day, B'nai Brith Canada's League for Human Rights, Midwest Region, presents the reading of the names of Holocaust victims at the Manitoba Legislative Building on April 24, 2017.
By personalizing the individual tragedy of its victims and survivors, this program seeks to defy the dangerous trends of indifference and ignorance and will restore a degree of dignity to those who were stripped of their identities and robbed of their lives.
The program will take place at the Golden Boy Room on the lower level of the building (Room 50) from 9:30-11:45 AM CDT.
Opportunities to participate in reading the names are available.
RSVP and more information can be found here.
Chaired by Jeff Lieberman.