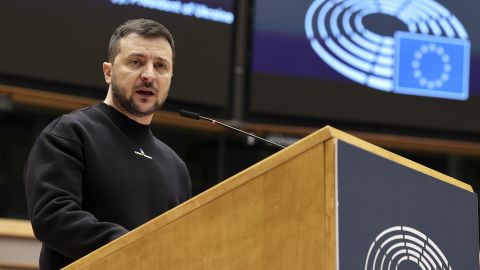 Feb. 10, 2023
OTTAWA – As Ukraine attempts to defend its sovereignty against Russian invasion, B'nai Brith Canada has submitted a suggestion to the Ukrainian Ambassador in Canada inviting the embattled country to consider joining the International Holocaust Remembrance Alliance (IHRA) and to adopt its definition of antisemitism.
A letter was delivered recently to Yuliya Kovaliv, the Ambassador of Ukraine to Canada, asking her to transmit B'nai Brith's request that Ukraine join IHRA to President Volodymyr Zelensky and the Ukrainian Government.
"We are well aware, as everyone is, that Ukraine is understandably preoccupied with defending itself," said Michael Mostyn, Chief Executive Officer of B'nai Brith Canada. "Yet, as its links to the West grow stronger, we feel this moment is an opportune time for Ukraine to join IHRA. It can only help in solidifying what Ukraine stands for as it strives for solidarity and support from the free world."
The IHRA definition is the product of an international alliance that consists of 45 nations (35 full members and 10 observer countries), including Canada, the United States, Germany, France and the United Kingdom. IHRA's main objectives are preserving Holocaust remembrance and combating antisemitism.
B'nai Brith is addressing gaps in the IHRA membership by contacting nations whose absence is difficult to fathom.
"Ukraine remains home to one of the world's largest Jewish communities, with historic roots dating back a millennium," said Marvin Rotrand, National Director of B'nai Brith's League for Human Rights. "During the Holocaust, more than a million Ukrainian Jews were brutally murdered by the Nazis and their local Ukrainian collaborators. Joining IHRA at this point strikes us as a sensible move."
All of Ukraine's immediate neighbours to its west, including Poland, Slovakia, Hungary, Moldova and Romania, are IHRA members.
"Having Ukraine join would be a strong statement to its commitment to combat antisemitism and it would aid blunt Holocaust revision," Rotrand concluded.