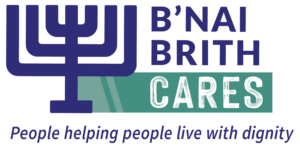 Emergency Ukraine relief fund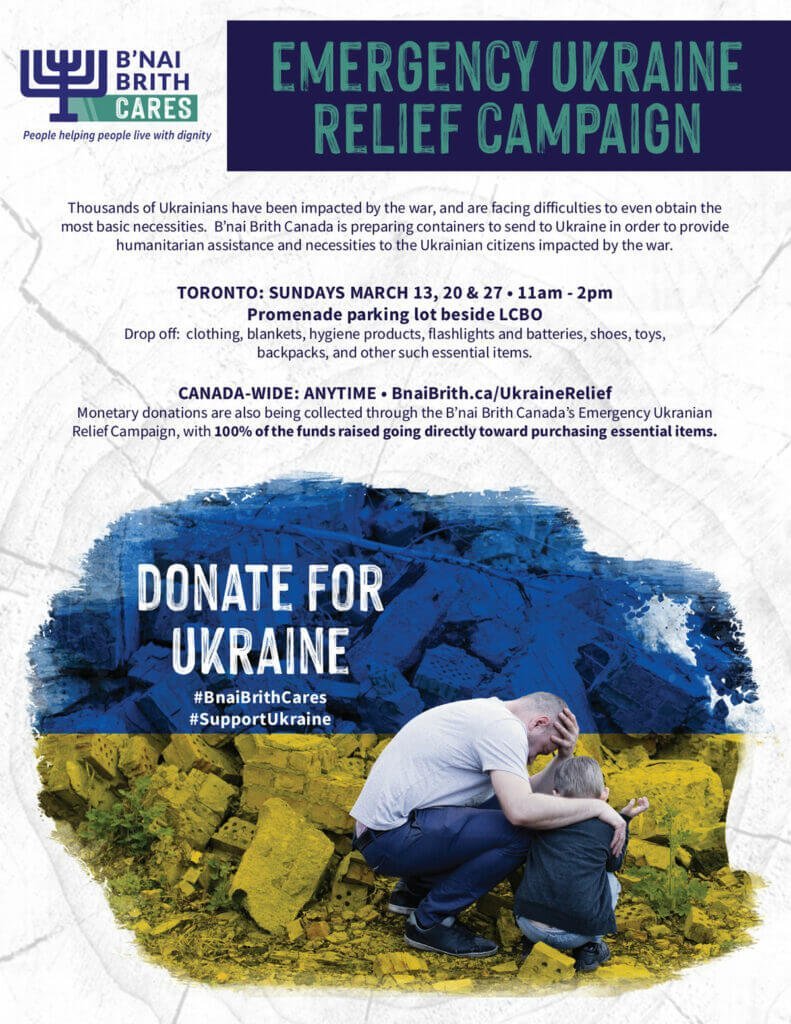 Thousands of Ukrainians have been impacted by the war, and are facing difficulties to even obtain the most basic necessities. B'nai Brith Canada is preparing containers to send to the Ukraine in order to provide humanitarian assistance and necessities to Ukrainian citizens impacted by the war.
To this end, B'nai Brith Canada will be hosting a collection drop off at the Promenade parking lot, on March 27 at 11am until the trucks are full. If you live in the Greater Toronto Area and have items to donate, you can drop off gently used clothing, blankets, hygiene products, flashlights and batteries, toys, backpacks, and other such essential items during any one of the collection dates. If you are outside of the Greater Toronto Area or do not have items to donate, monetary donations are also being collected through the B'nai Brith Canada's Emergency Ukrainian Relief Campaign, with 100 % of the funds raised going directly toward purchasing essential items. All donations in any form will be appreciated and will make a big difference to families going through this significant upheaval.
The Jewish community understands the pain and suffering associated with being persecuted, and the courage and strength it takes to live through such trying times. Please help us with this worthwhile emergency campaign and drop off or donate.
March 27 • 11am until the trucks are full
Promenade Mall parking lot beside LCBO