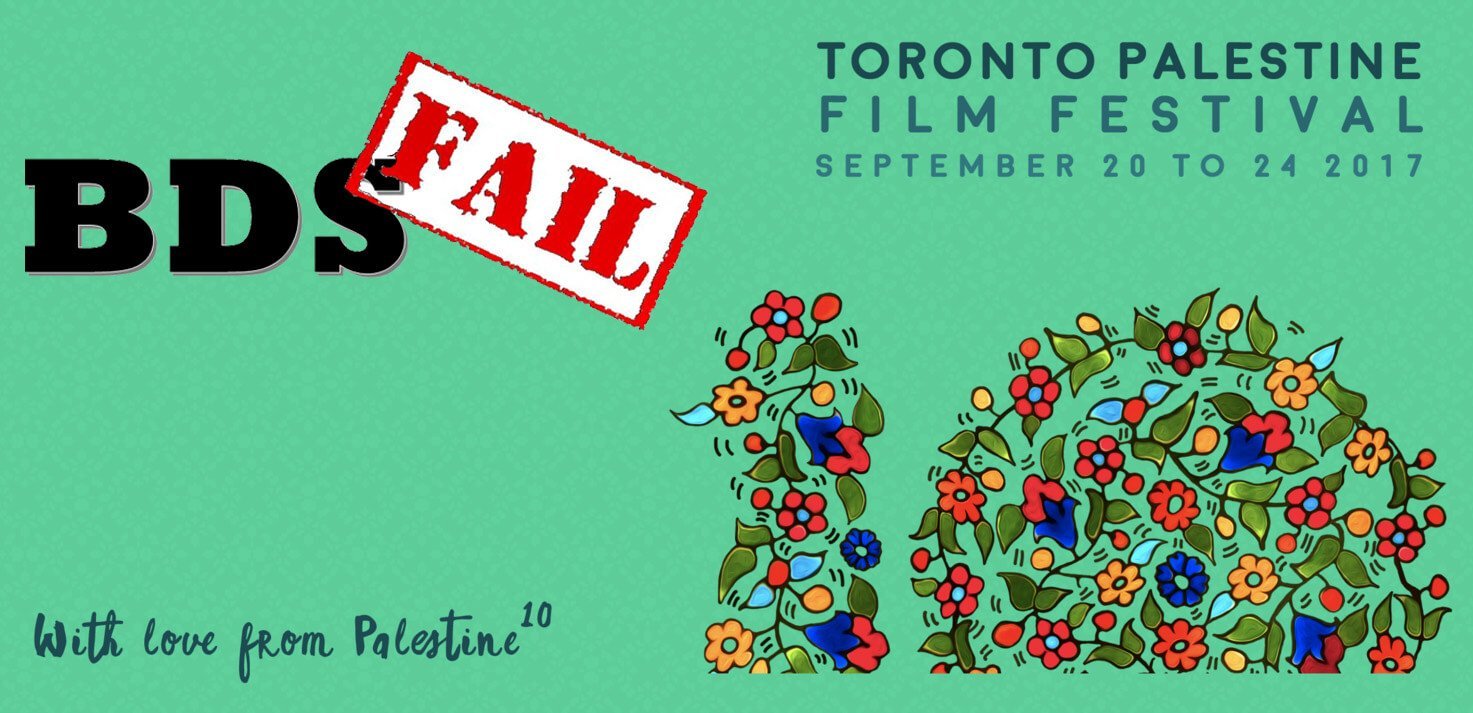 Sept. 24, 2017
By Aidan Fishman
Interim National Director of the League for Human Rights
B'nai Brith Canada
B'nai Brith Canada is recognizing that the Toronto Palestine Film Festival (TPFF) has defied the anti-Israel boycott, divestment and sanctions (BDS) movement. This year's edition of TPFF, which took place on Sept. 20-24, featured no fewer than five Israeli films, demonstrating the lure of Israeli cinema for even non-traditional audiences.
Among the Israeli films shown at TPFF was In Between, a story about three very different Israeli-Arab women living together in Tel Aviv. In Between received financial support from the Israeli Film Fund (page doesn't exist), which was established by Israel's Ministry of Culture and Sport. By contrast, the film has stirred controversy among Israeli-Arabs for its raw depiction of violence and misogyny among the more religiously conservative elements of that community.
The anti-Israel BDS movement calls for a blanket cultural boycott of all "projects involving Israel," especially those supported by its government and other official agencies.
"This development shows the utter failure of the BDS campaign in Canada," said Michael Mostyn, Chief Executive Officer of B'nai Brith Canada. "By showcasing Israeli cinema, TPFF has supported the Israeli economy and the arts, despite fierce opposition from some Palestinian-Canadian figures.
https://youtu.be/fPiVZj8Mm7o  (page doesn't exist)
"A serious question must now be asked of those who promote the bigoted BDS agenda in Canada and abroad: If even Palestinians in the Diaspora can't be bothered to boycott the Jewish State, why should anyone else, including Roger Waters?"
B'nai Brith has recently launched a campaign to counter the former Pink Floyd frontman's anti-Israel message by partnering with award-winning author/filmmaker Ian Halperin to present screenings of his latest film, Wish You Weren't Here, across Canada.
For tickets to Wish You Weren't Here, click here.