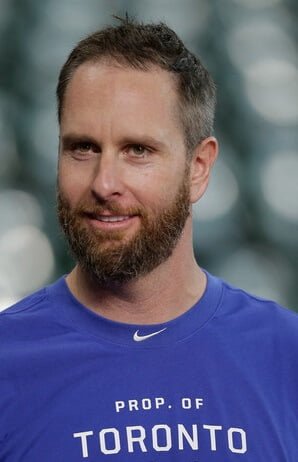 By Tevy Pilc
Staff Writer/Researcher
B'nai Brith Canada
Kevin Pillar will have some company at the Toronto Blue Jays' shabbat dinner table in the clubhouse… Not that they had one in the first place, but now he'll have a more legitimate cause to start one.
The Blue Jays acquired relief pitcher Scott Feldman in a trade with the Houston Astros on Sunday. He's now the second Jewish player, in addition to Kevin Pillar, to play on the Toronto Blue Jays.
Feldman, 33, has spent 12 seasons in the majors. He has a career record of 69 wins, 77 losses, an ERA of 4.36 and 775 strikeouts. This season he's 5-4, with an ERA of 3.05 and 42 strikeouts.
He made his Blue Jays debut later that day (the Jays were facing Houston), giving up the game-winning run in extra innings.
Feldman is one of 14 current Jewish players in Major League Baseball. He just left behind former teammate and the newest Jewish player to reach the big leagues – highly touted prospect Alex Bregman, who is the first position player from the 2015 Major League Baseball Draft to join their professional team.
Last year, the Blue Jays also had two Jewish players on the squad – Pillar and outfielder Danny Valencia, who currently plays for the Oakland Athletics.
The Jays are hoping Feldman can bolster the bullpen as they make a run for the postseason.