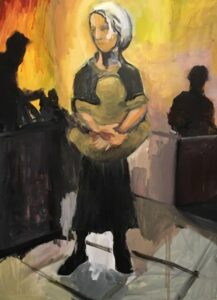 Dear Friends,
On Thursday, March 9, from 7 p.m. to 10 p.m., B'nai Brith Canada will host an art exhibition and cocktail reception in honour of International Women's Day. The event will highlight the experience of women refugees from around the world, both historical and modern-day.
The Woman Refugee Art Exhibit will take place at the Offsite Coffee Bar at 867 Dundas St. W in Toronto. Wine and cheese will be served. Kashrut observed.
To purchase tickets, click here.
Funds raised by B'nai Brith Canada will support our human rights advocacy and community care programs.
The exhibit will feature original pieces of art (paintings, drawings, photography, new media, etc.) from artists within our community from a variety of backgrounds and perspectives, capturing the experience of life as a woman refugee.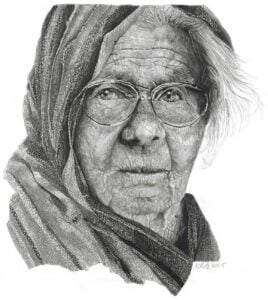 Attendees will have the chance to meet the artists and discuss motifs and themes, as well as mingle with fellow art lovers during our cocktail reception. They will also have the opportunity to purchase original pieces of art based on the 'Woman Refugee' theme, including Foreboding by Renee Brettler and Refugee Clutching Child II by Leah Raab.