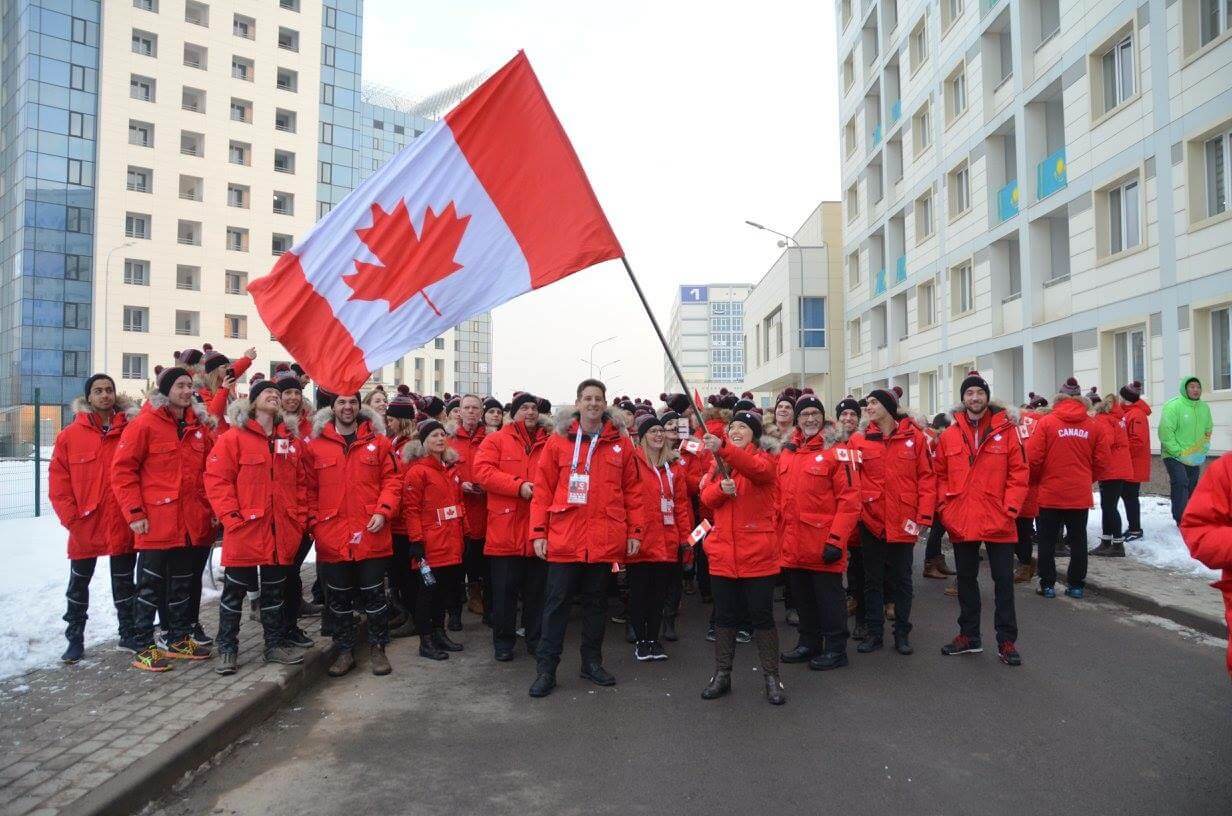 April 13, 2017
By B'nai Brith Canada Staff
Not often do people get chosen for a position to lead an entire country.
When officials made the decision to appoint a leader for Canada's team at the International University Sports Federation, or Fédération Internationale du Sport Universitaire (FISU), they looked for an individual with conviction, inspiration and a passion to excel.
In the end it was Ari Grossman, Associate Director of the Department of Athletics and Recreation at the University of Waterloo, who was tapped to provide the overall leadership.
Grossman is believed to be the first Jewish individual appointed to serve as Head of Mission for any Canadian sports contingent competing on such a prestigious worldwide stage.
FISU, of course, runs the World University Games, the second-largest international sporting event next to the Olympics. Embracing the motto of "Excellence in Mind and Body," the Games incorporate educational and cultural events into a two-week sports competition.
"It was a great honour to have been selected and an incredible feeling to have lead the Canadian team into the opening ceremonies," said Grossman. "Definitely a highlight in my life and something I will never forget. To stand on a stage and watch as Canada's flag was the first to be raised in the Athlete's Village was very special."
The most recent tournament, held in Almaty, Kazakhstan, ended in February, with several Canadian athletes recording personal bests. Athletes from a record 57 countries attended, representing over 545 universities. Canada ended up bringing home three medals: one bronze, one silver, and one gold.
Canada's Ambassador to Kazakhstan, Shawn Steil, not only attended several events – including Canada's Women's Curling Gold medal championship win over Russia – but also hosted a reception for the entire Canadian contingent.Grossman's primary role was to support, promote, encourage and motivate a Canadian team of athletes, coaches, managers, and medical and support staff to be ambassadors of our country. A very important part of the position involved interacting with the Canadian Embassy.
"It was a celebration of athletes – the atmosphere was spectacular, the Kazak people were very hospitable and we all felt very safe and accommodated," said Grossman. "It was so nice to be surrounded by so many people all with the same purpose of doing well in a sporting event – and from countries from all over the world."
The World University Games are not new to Grossman. He had his initiation while working at Wilfrid Laurier University when he was chosen to handle various responsibilities in communications and media Relations for the FISU Games in Izmir, Turkey in 2005, and then again for the games in Bangkok in 2007, Belgrade in 2009 and Erzurum, Turkey in 2011.